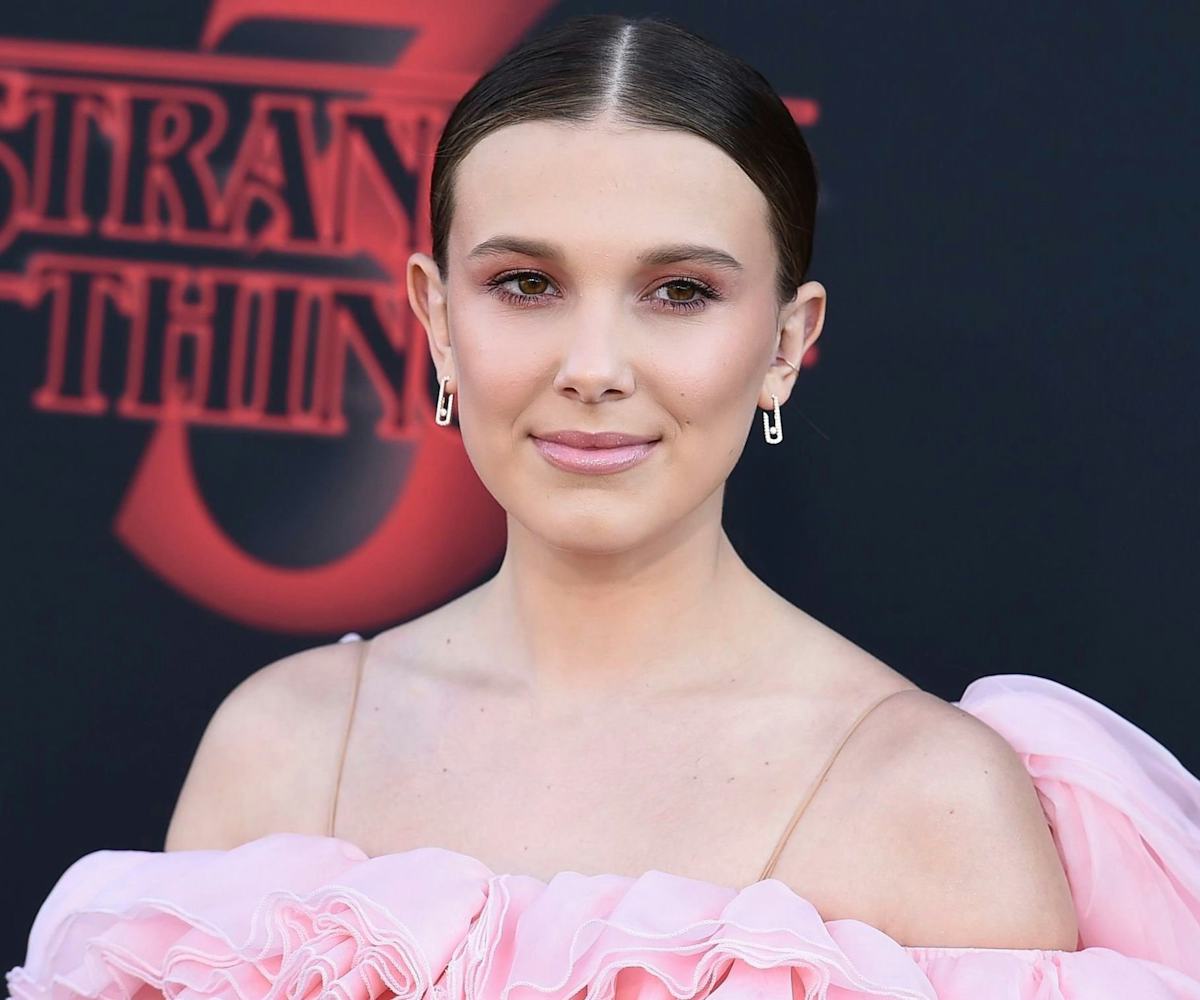 Photo via Jordan Strauss/Invision/AP/Shutterstock
So, Is Millie Bobby Brown Going To Be A Marvel Superhero Or Nah?
She responded to the rumors
There's a rumor going around that Millie Bobby Brown has been cast in the upcoming Marvel film The Eternals, which would be her superhero movie debut. She's now responded by refuting the claims, but what she says still lets us hope that there's a possibility that she'll be cast.
According to an article in Variety, The Eternals' cast has "widely been reported to star Angelina Jolie, Kumail Nanjiani, and Richard Madden" alongside Brown, but, according to the Stranger Things star herself, she has no idea if that's the case.
In a Q&A on her Instagram Live, Brown addressed the rumor. "Everybody thinks I'm going to be in a Marvel movie," she said. "Not that I know of. My family and I have no idea. So I just want to let everyone know… that I'm not, as of right now."
So, that tells us that it hasn't officially been cast, and she hasn't yet signed on, but there's still hope. Perhaps the rumors are swirling because the creators are interested in booking her for the film? It's very possible that she's a hopeful for the role, but just hasn't been given the offer or even been called in for an audition.
At least, that's what we hope is the case. Brown obviously does really well in supernatural projects (see: Stranger Things and Godzilla), so she'd do great in a Marvel role.