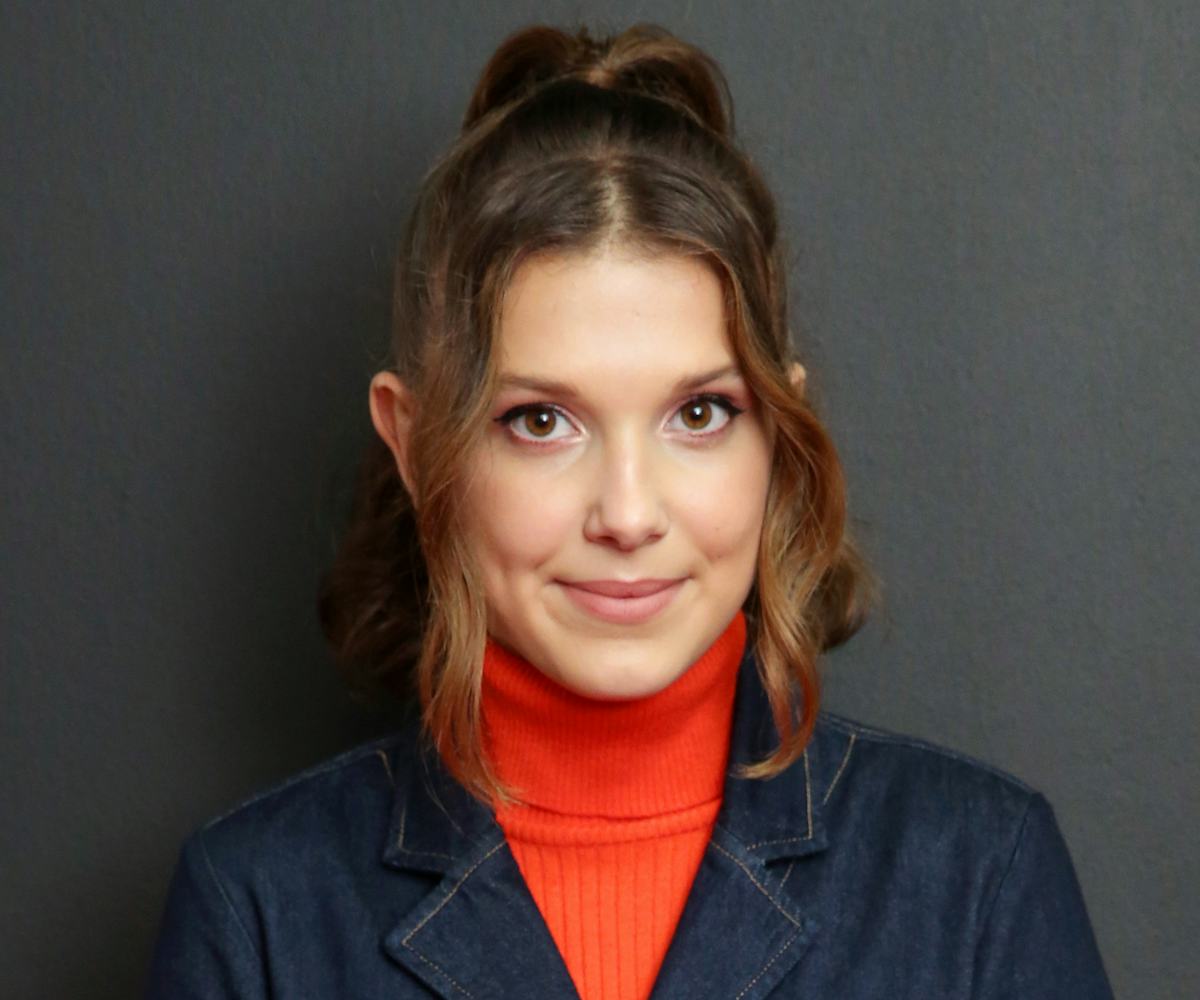 Photo by Monica Schipper/Getty Images
Millie Bobby Brown Wants A Role In 'To All The Boys I've Loved Before' Sequel
Looks like Millie Bobby Brown is a fan of To All the Boys I've Loved Before: After it was announced that a sequel to the Netflix original was in the works, Brown hinted that she wanted a role.
On Wednesday, Brown took to Instagram to share her excitement, posting a dramatic series of videos fangirling about the sequel announcement, which she heard about from a video posted by the film's star, Lana Condor. "She told me something, she told me there's going to be a To All the Boys sequel," she said, fake-crying with happiness. "I want to thank Netflix, I want to thank Noah Centineo and Lana Condor. I wanna cry." We feel you, Millie.
She continued to say that she would be happy to make an appearance in the series, tagging Netflix in a video: "If I could be an extra, please hit me up Netflix. You know, I do work for you already so I think there's not gonna be an issue there."
While it's highly unlikely that Brown, the star of her own award-winning series Stranger Things, would be given the role of an extra in any film, we're hoping there's some sort of speaking role for her that Netflix can arrange. The cast seems like it would be on board, too: Anna Cathcart, who plays Kitty, reposted Brown's video on her own story tagging Netflix and said, "Can we please make this happen." She added that a Brown cameo would be "iconic," with which we wholeheartedly agree.
Here's to hoping Brown makes an appearance in the film.