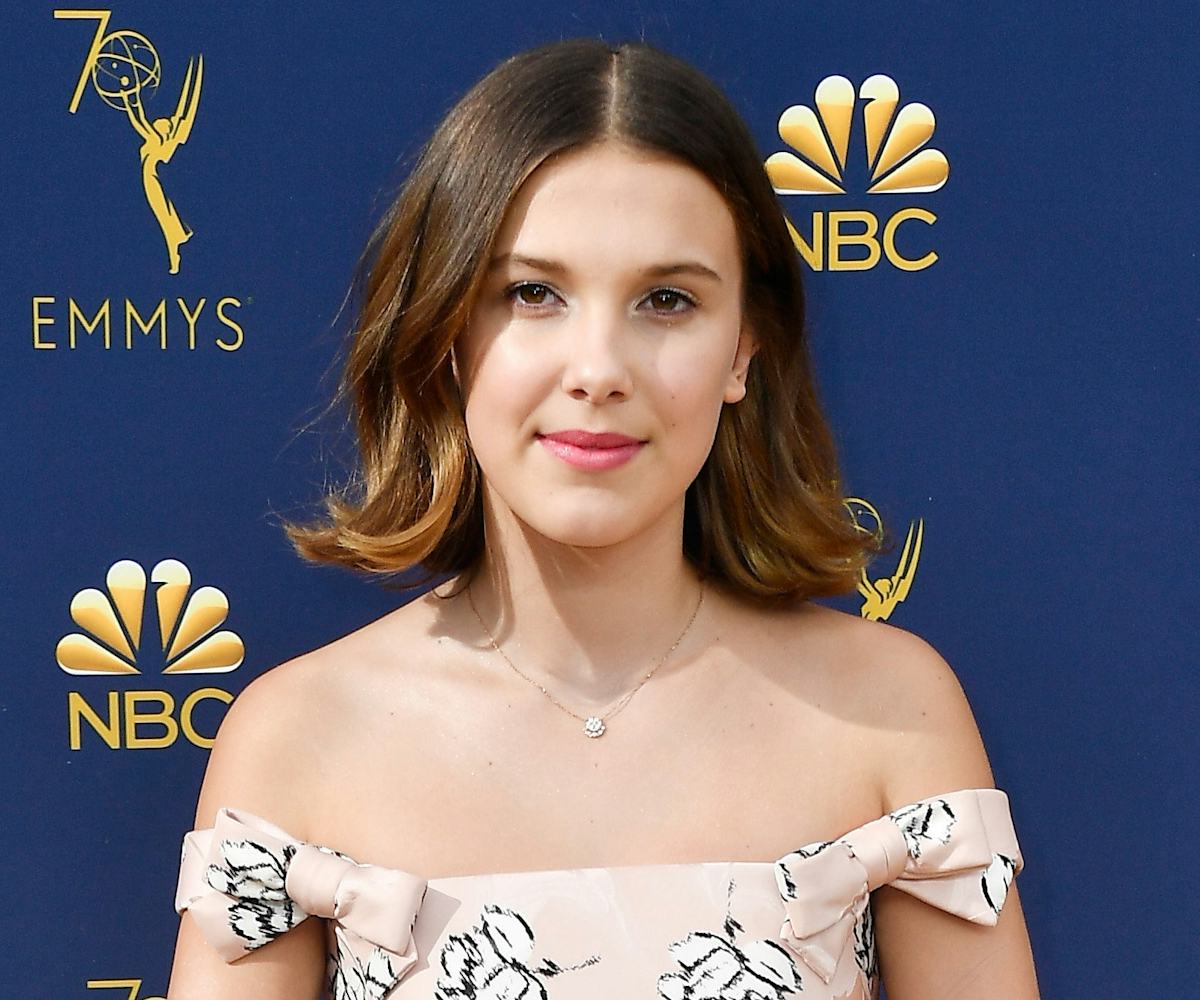 Photo by Frazer Harrison/Getty Images
Millie Bobby Brown Defends Penn Badgley's Character In 'You'
She has some interesting opinions about love and stalking
Looks like Millie Bobby Brown has missed the point of the Lifetime series You, and offered up a defense of Penn Badgley's character, who Badgley himself had to remind fans is not a good guy.
The series stars Badgley as Joe Goldberg, a stalker and serial killer who works at a bookstore and seduces an unassuming young woman. Brown though, in a series of posts to her Instagram stories, interpreted his stalking as love.
On her Instagram story, Brown announced that she had just started the show, and stated that Badgley's character is "not creepy, he's in love with her, and it's okay." Spoiler alert, Joe eventually kills Guinevere Beck, the girl he stalks in the show who becomes his girlfriend, as well as her friend and former beau, so maybe that's not something to condone.
Brown knew that people would not be into her interpretation of the character, and said in another post, "I know everybody's gonna say, 'Oh, he's a stalker, why would you support that?'" But, again, she doesn't see it as stalking: "No, he's in love with her." She told dissenters to "just watch the show and don't judge me on my opinion."
Since Brown seemed to have just started watching the show when she posted these videos, we're hoping that she's finished binging it and realized her lapse in judgment.