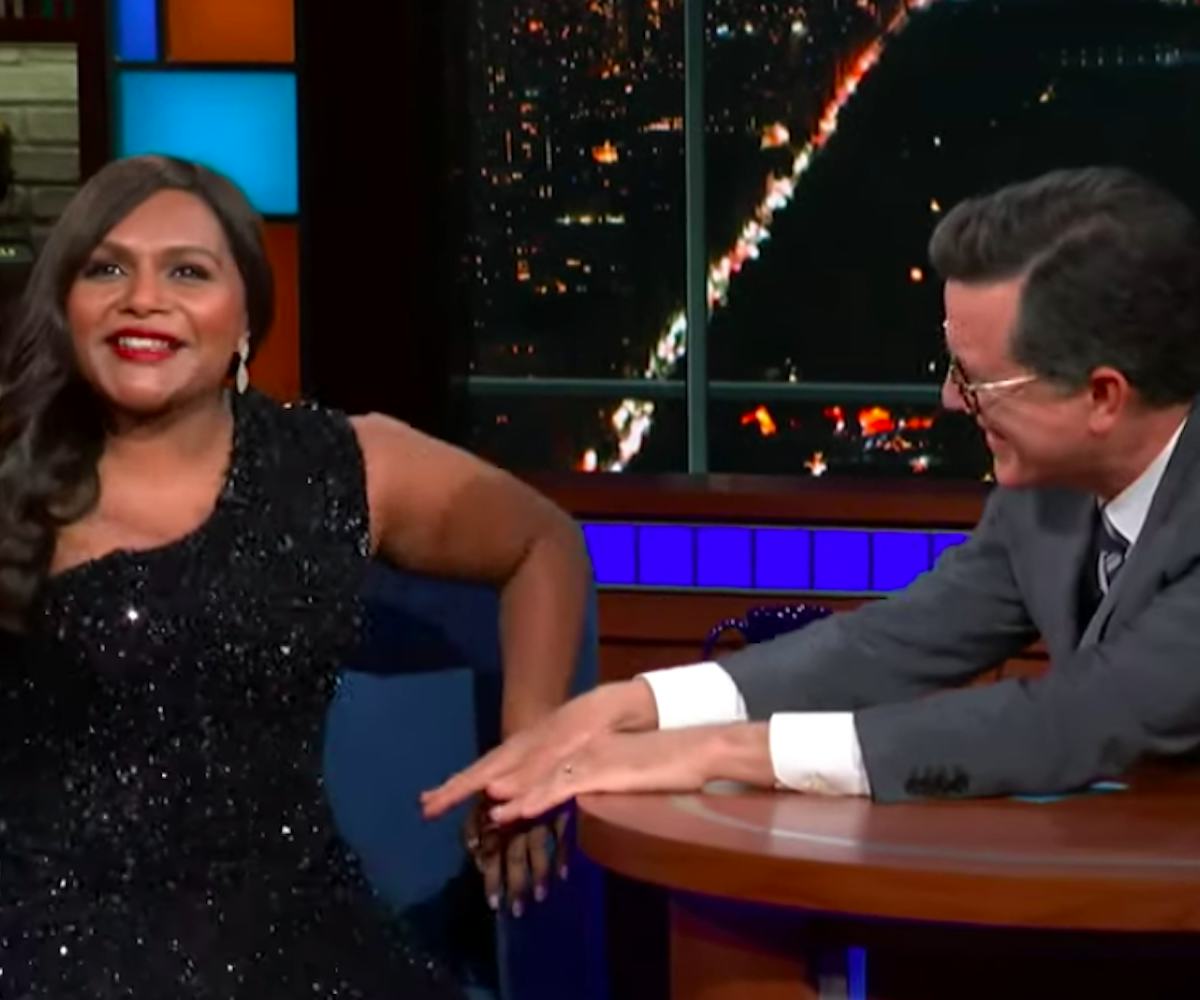 Photo courtesy of CBS.
Mindy Kaling Doesn't Think Rich People Should Use Hotel Rewards
Especially not Stephen Colbert
One of the first things you learn when you're working on a TV/film set is to make sure none of your tech devices make noise. The Late Show host Stephen Colbert did the best he could when Mindy Kaling was a guest on his show last night. Unfortunately, his best wasn't good enough, and a call came through to Colbert's Apple watch just as Kaling gave a touching story about her Late Night co-star Emma Thompson. Trying to ignore the call, he accidentally answered and an automated voice was heard saying, "Thank you for choosing Marriott hotels." He apologized through his own embarrassed laughter, but that doesn't stop Kaling from assuming his hotel rewards program is calling him and questioning his "financial situation."
"You're rich! Why do you need an rewards [sic] program?!" she asked before admitting that she takes advantage of no such perks. "He has the number one show on TV, and he's like 'gotta make sure that if I travel that me and my wife and my three children are being hosted in an economical way.' You get put up everywhere!" Colbert insists that the rewards work for upgrades, but Kaling does have a point. Rich people, they're just like us. They can't resist the opportunity to save a few bucks on something that they can definitely afford, and one day, their phones will definitely ring at the wrong time.
Check out the video below.