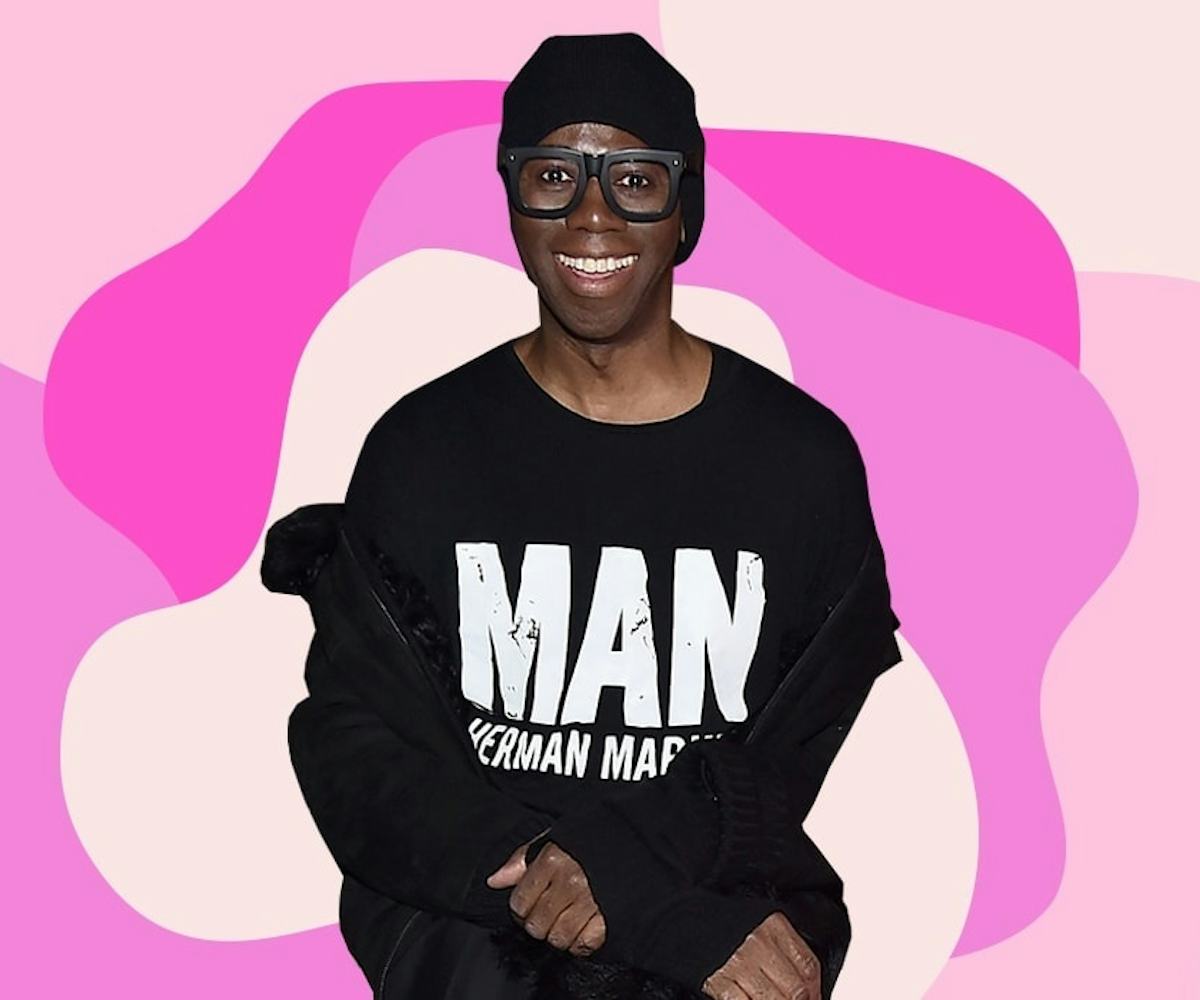 How Miss J Alexander's Fame Took On A Life Of Its Own
"I just do what I do. Goddamn it, bitches. I just do what I do."
Alexander Jenkins, better known as Miss J Alexander, didn't attend his first Pride celebration until 2016, when he was 58. And so, he had no idea the kind of mayhem that would ensue as he traveled at a snail's pace down Fifth Avenue, on the Kiehl's float in the NYC Pride Parade.
And there was mayhem. Jenkins tells me that as they headed further downtown, the crowd grew notably younger, gayer, and way more happy to see him. "All of a sudden all this excitement: 'Ahh, Miss J! We love you Miss J!' And I see them crying," he remembers. "Then, I start the Black girl, lower lip quiver, because I'm trying not to. These are queen-agers. And they're screaming. And I'm like, 'Oh my god!' And then I get off, and then I get mobbed when I get off at the end of it."
It was a lot for Jenkins to process because he'd never viewed himself as an LGBTQ icon, despite his extensive career in fashion and on television, where most people got to know him from his prominent role as a judge on 19 seasons of American's Next Top Model. Indisputably to everyone who knows or even just knows of him, Jenkins is Queen of the Runway, a GIF king, and a huge inspiration to LGBTQ youth. But Jenkins never thought of himself that way, because, he says, "Girl, my Black ass was too busy living my life and doing my thing."
Jenkins was born in the Bronx, the seventh of 10 children. He attributes some of his fashion creativity to those early years when he had to reimagine and repurpose hand-me-down clothes from his brothers, and insists that he never dealt with the violent homophobia that many of his young fans claimed to experience. "I've never had the journey of being beaten up or attacked because I was gay, because I cross-dress, because I did drag. I didn't have that," he says. "And I walked through the street like, Motherfucker, I wish you would."
What Jenkins did have was an effortless gait and smooth, dark skin that got him noticed by Elite Models and put him on runways and photo shoots all over the world. His transition from model to runway coach came about organically when he was "making fun of how people were walking." His growing reputation brought him into the orbits of supermodels like Naomi Campbell and Tyra Banks, with whom he enjoyed the phenomenal success of ANTM.
And even if you've never seen a single season of that show, it's likely that you've seen Jenkins in GIFs, being used to express everything from shock and confusion to celebration and confidence. He has been meme'd and GIF'd a thousand times over, a true phenomenon. When I ask him whether or not he intended to go viral in so many ways, he made clear that was not a concern, telling me: "I just do what I do. Goddamn it, bitches. I just do what I do." Still, he's not blind to his online fame, and he even has a favorite GIF of himself. It's the one I use the most: He's clutching his chest and averting his bulging eyes from whatever atrocity dared to present itself. He perfectly recreated it when describing it to me.
While Jenkins' brand has evolved from fashion mainstay to internet sensation, his status as a gay Black man who bends the rules of style and gender conformity are permanent. Yet, the wave of inclusivity and progress being made to educate people about identity beyond a binary gender/sexuality spectrum is more new territory for Jenkins. "In the end, trying to be conscious and aware that my sisters and brothers and the LGBTQ family are sensitive to these words, are sensitive to these pronouns, are sensitive to stuff, is just one of these things that makes you more aware and makes you on your toes," he says. "But at the same time, it's so PC."
Jenkins has been called out for accidentally misgendering someone, and thought the callout was unnecessarily hostile. He says, "I don't discriminate, but what you can't do is you can't hit me. If anything, you can yell at me; you can call me every derogatory word that there is. I'm not trying to educate. I'm just trying to live my [life], and I educate as I go along."
And it's the way he lives his life that matters; his visibility makes a difference. It matters that this internationally recognized star can talk about going out to lunch, saying, "It's two o'clock in the afternoon. Put on a sequin ball gown, sashay out your apartment." Just knowing that this is a way of being in the world is bound to inspire the little boy who wants to wear pink fingernail polish to school; just like those 19 seasons on ANTM tell a trans woman struggling with employment discrimination that success is an option for her, too. The fact that we've been able to see Miss J on our phones, televisions, and runways gives all of us hope. Miss J may not understand what the big deal is, but we do.