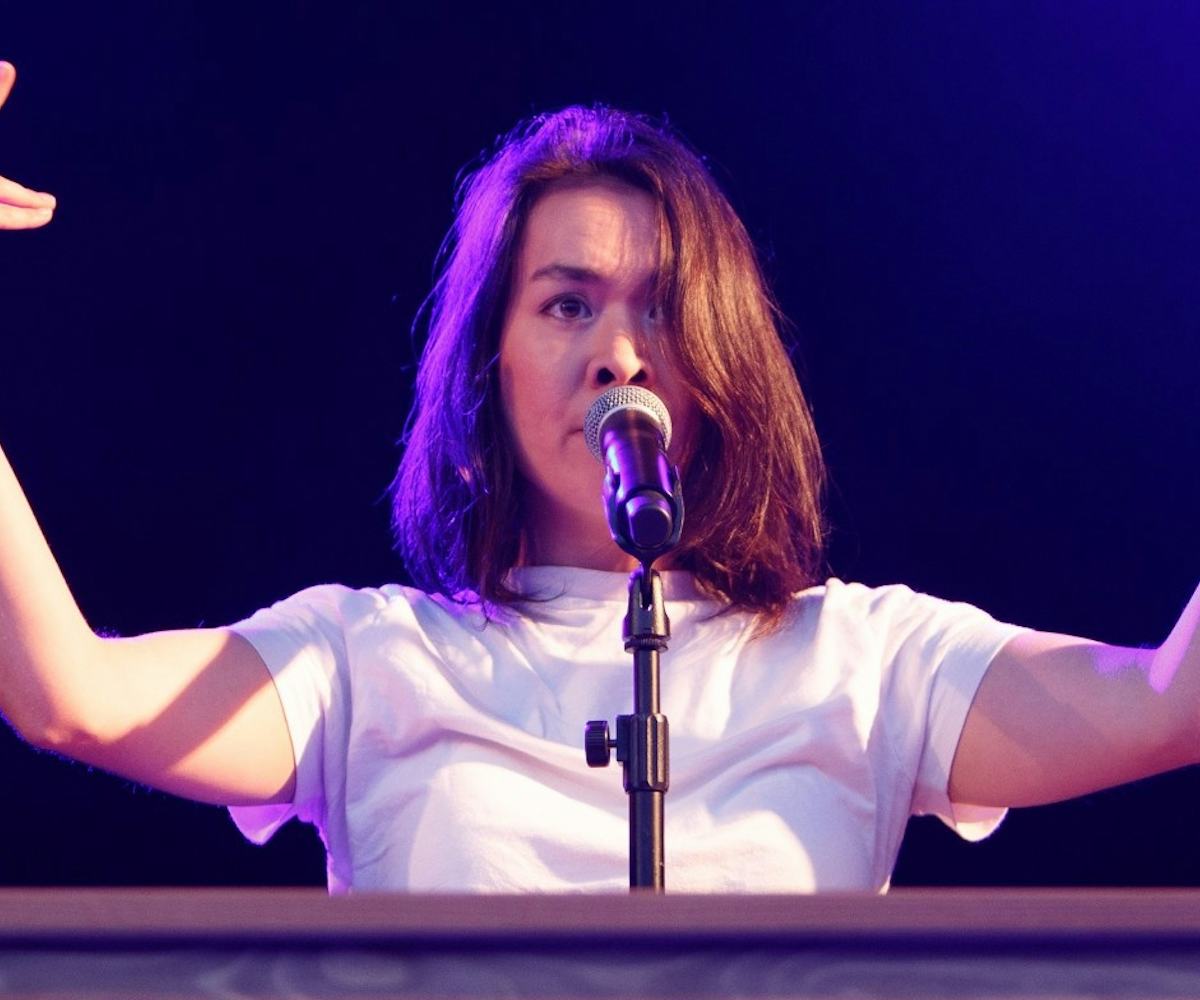 Photo by Burak Cingi/Redferns
Mitski Goes Grunge Rock For New Single "Cop Car"
Hear her contribution to The Turning's star-studded soundtrack
The upcoming horror movie The Turning is shaping up to have a robust and star-studded soundtrack. Starring Finn Wolfhard of Stranger Things fame, the film has already teased original songs from Soccer Mommy, Empress Of, and Courtney Love, and today, they share a new Mitski song, "Cop Car."
The Turning, director Floria Sigismondi's modern adaptation of the 1898 ghost story The Turn of The Screwby Henry James, follows the nanny of two newly-orphaned children, who finds herself trapped in a hostile and supernatural environment. With its fuzzy guitar and vocals, "Cop Car" similarly invokes simmering claustrophobia, hammered home by Mitski's ghostly closing lyrics: "I've preemptively blocked all the exits/ So I will burn in this movie theater." In the film, the song plays while the nanny, Kate, is sitting in a car as her mind starts to unravel. "We needed a cinematic but grunge influenced song shadowing the scene," Lawrence Rothman said in a press release. "I reached out to Mitski to see if she wanted to get involved as Floria and I had a feeling she would deliver a song that was guitar-based but cinematic. 'Cop Car' went beyond what we imagined and we were ecstatic when she sent it to us!"
A 2014 YouTube video shows Mitski performing "Cop Car" in what looks like a college auditorium, showing that the singer has clearly been sitting on the song for years. She also performed "Geyser," which was officially released on her acclaimed and excellent 2018 record, Be The Cowboy. Hear "Cop Car" below.