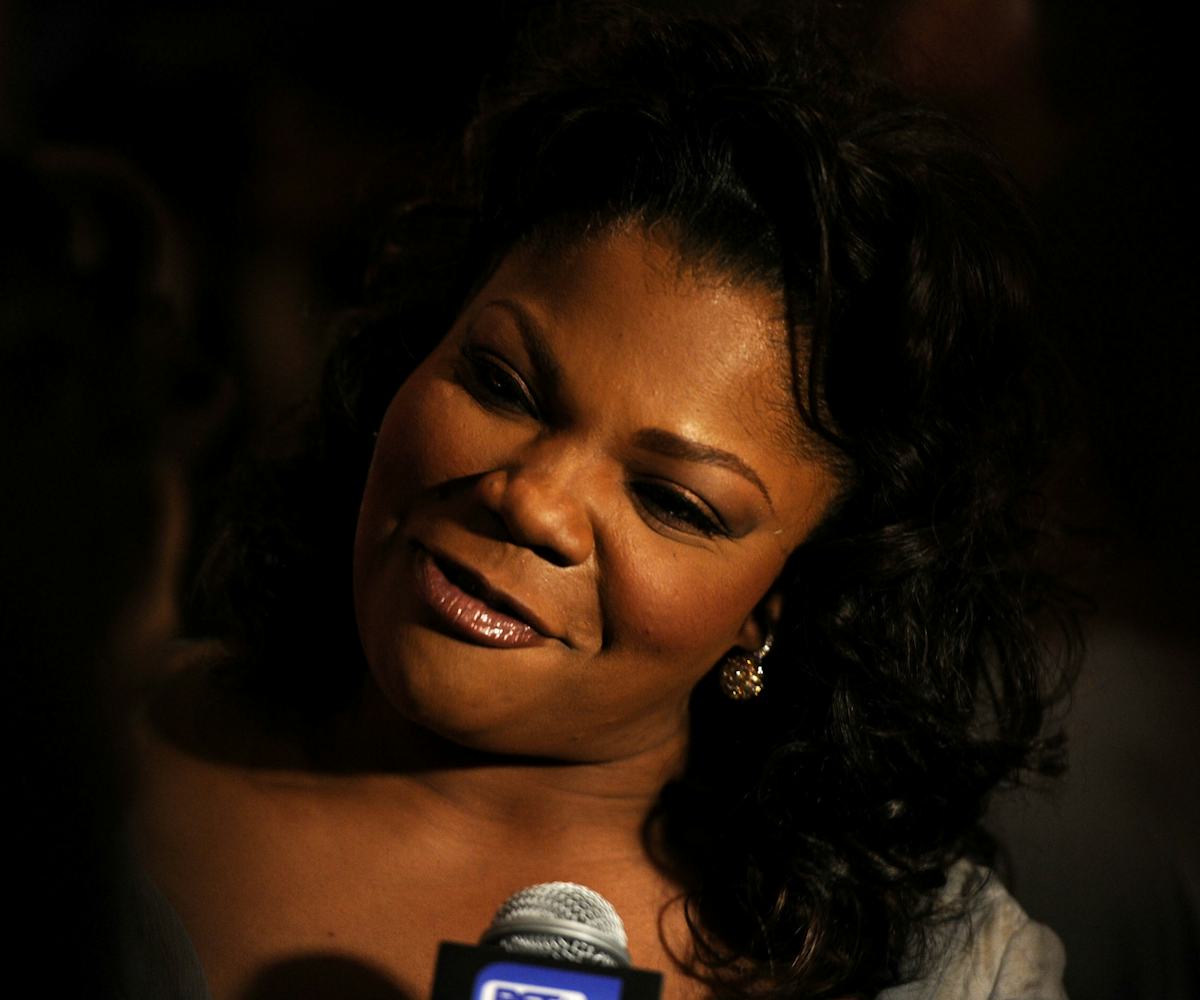 Photo by Kevin Winter / Getty Images.
Mo'Nique Opens Up About What It Means To Be A Fat Black Woman In Hollywood
The Oscar-winning comedian talks about her painful experiences in new interview
Mo'Nique addresses her 2018 Netflix beef, being blackballed by those at the top of Black Hollywood, and what's next for her career in a new interview with Vulture.
In the piece, simply titled "Mo'Nique Regrets Nothing," writer Malcolm-Aimé Musoni asks the Academy Award-winning actress to reflect on some of the painful experiences she endured during her career. She doubles down on her belief that Netflix lowballs Black women for their comedy specials, an issue that arose last year when the comedian called out the company for gender and color bias. She also addresses Tiffany Haddish's refusal to boycott Netflix, graciously stating that she wasn't going to "throw [her] sister under the bus" because she understands.
She says that she's still hurt by Lee Daniels, Tyler Perry, and Oprah for not supporting her in 2010 when she refused to participate in unpaid promotion for Precious, a decision she claims led to her being blackballed in the industry. She also added Whoopi Goldberg, who she clashed with last year while appearing on The View, to that list. During the episode, Goldberg tells Mo'Nique that she "could've schooled" her on contractual obligations. "This is a woman who says 'I could have schooled you,' and this is a woman who accepted Ted Danson in blackface, and our community praises this woman," Mo'Nique reflects. "So oftentimes, we do it to ourselves."
Mo'Nique, who just began a Las Vegas stand-up residency, contextualizes her unfavorable experience with history. "When Hattie McDaniel first won [in 1940, McDaniel became the first Black person to win an Oscar], the private talks was, 'We hope this n***a don't think now we gon' pay her equal. Matter of fact, we gon' pay her less so she know she ain't that special,'" Mo'Nique says. "So when I won that Oscar, they still wanted to treat me as if I took it off the Greyhound bus." It's worth mentioning that Mo'Nique booked fewer roles after her Academy Award victory.
She continues: "Some of them have the attitude [of], 'Not only are you a woman, but you black. Not only are you a black woman, but you fat. You should just be glad you got invited to the table. Sit down and shut up.'" Mo'Nique is honest and unfiltered throughout the interview, proving that, if there's one thing she will not do, it's shut up.