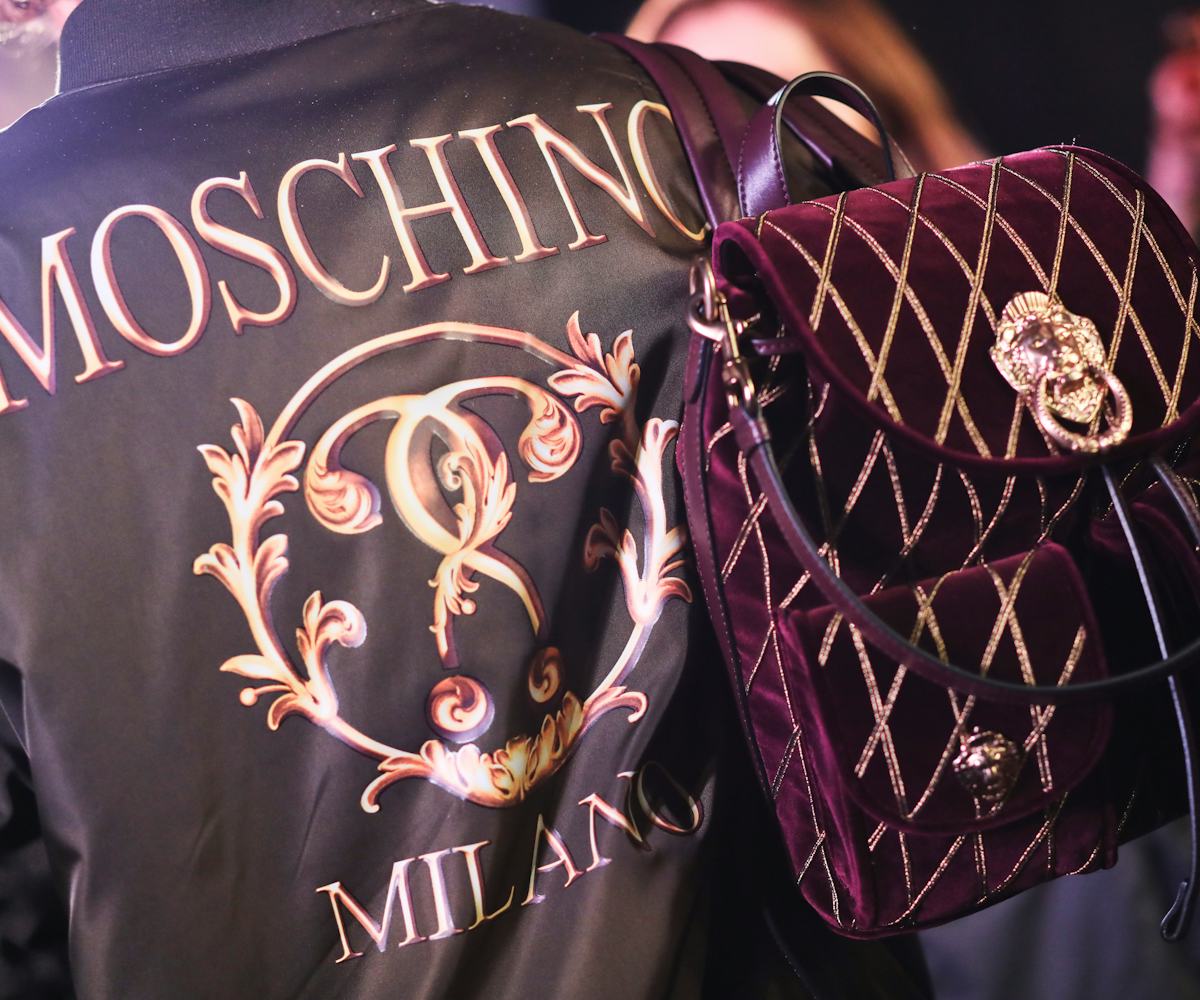 Photo by Tristan Fewings/Getty Images for Moschino
Moschino Sued, Allegedly Called Black Shoppers "Serenas"
The brand has denied the allegations
A former Moschino employee is suing the company after a store she worked at allegedly used racist practices with black shoppers.
According to a TMZ report, Shamael Lataillade, who used to work at the West Hollywood retail location, says that her supervisor would identify black shoppers who "didn't have diamonds or carry name brands" as "Serenas," which TMZ speculates is a reference to Serena Williams. Lataillade says employees were told to watch those customers closely to ensure that they didn't steal and sometimes even wrote down their license plate numbers. Lataillade also claims that her supervisor told the "Serenas" that many items they inquired about were out of stock and, once, even called the cops on a "suspicious black customer," who ended up being an unnamed high-profile rapper.
Lataillade herself is Haitian-American and claims that she was discriminated against by her supervisor and "mocked" because she "practices voodoo." According to the suit, Lataillade says she was eventually fired for complaining to corporate about the code name as well as other things that she witnessed at the store.
Moschino USA has denied the allegations, telling us in a statement that it "complies with applicable equal employment laws and values and respects all customers and clients regardless of their race or background." The company did not provide any further comment, saying that it does not speak on "pending legal matters."