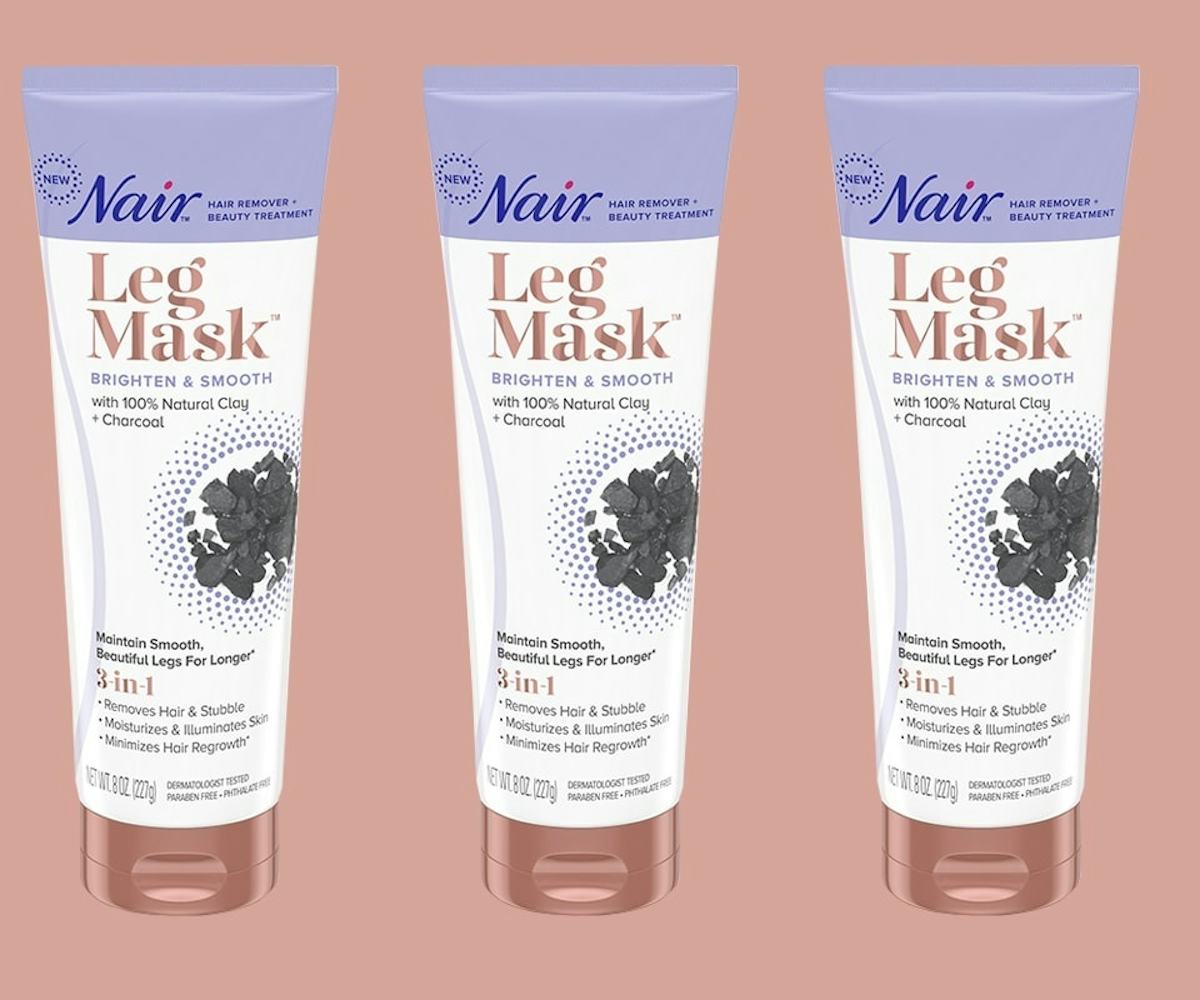 Photo courtesy of Nair
This Mask Gets Rid Of My Super-Thick, Dark Leg Hair
Friends don't let friends miss out on all the cool, under-the-radar things they know about, like which little-known beauty brand is low-key making the best highlighter around. And because we consider our readers to be like friends, we gather together all our best finds in our Don't Sleep On Thisseries. Check in every week to see what things we can't wait to share with you.
I really hate shaving, and I'm not good at it, either. Every time I shave, I end up with at least once battle scar from the whole debacle. And it feels like every time I step out of the shower, my hair starts growing faster than ever before. After one too many mishaps, I've stopped shaving my armpits completely, opting to grow the hair out or wax them, and have stuck to sugaring when it comes to... other parts of my body.
But, for my legs, it's felt like I had no other choice than the razor. I'm too invested in the smooth, hairless feeling that results, and I'm too lazy to spend that much time and energy waxing it all off. But my shaving days are over now that I've tried Nair's new Leg Mask.
I'd used Nair before, when I was much younger and when my parents were uncomfortable with me shaving. My hair is so dark and thick, though, that it did absolutely nothing besides burn my nostrils with its chemical smell (you know the one). So, as an adult, it never really felt like an option. I'd just watch resentfully as my girlfriend, who has blonde hair and hates shaving as much as me, used it religiously with perfect results. I wanted that to be me! So when the brand launched its new masks, and I was sent a bottle to try, I thought, What the hell? and took it home to test. Even if it didn't work for me, I could always hand it off to my girlfriend, who would love it. It's safe to say now that she's never going to touch this mask, because I have it under lock and key.
I first opened up the Charcoal Brighten & Smooth mask, which is a clay and charcoal mask infused with Nair. I swiped on a generous portion onto both of my calves and waited. I was still not convinced that it would actually work for me, what with my incredibly dark and thick hair, so I left it on a minute longer than the directions recommend.
After the 11 minutes were up, I scrubbed all the black product off with a loofah, and actually gasped aloud at the results. The mask had taken every single hair away with it, leaving my legs smoother than they would've been had I shaven them—because, let's face it, I would have missed at least three patches. Plus, once I washed it all off, the clay and charcoal had made my legs feel silky soft. Not only that but, I swear, my leg hair hasn't grown back as fast. Whereas before it was almost absolutely necessary for me to shave every four days or so, I've found that it takes about a week or so for me to need to mask again.
Another testament to the power of this product? It compelled me to write this many words about my body hair, which I didn't think was possible.
Nair, Charcoal Brighten & Smooth Leg Mask, $11.99, available at Ulta.
NYLON uses affiliate links and may earn a commission if you purchase something through those links, but every product chosen is selected independently.