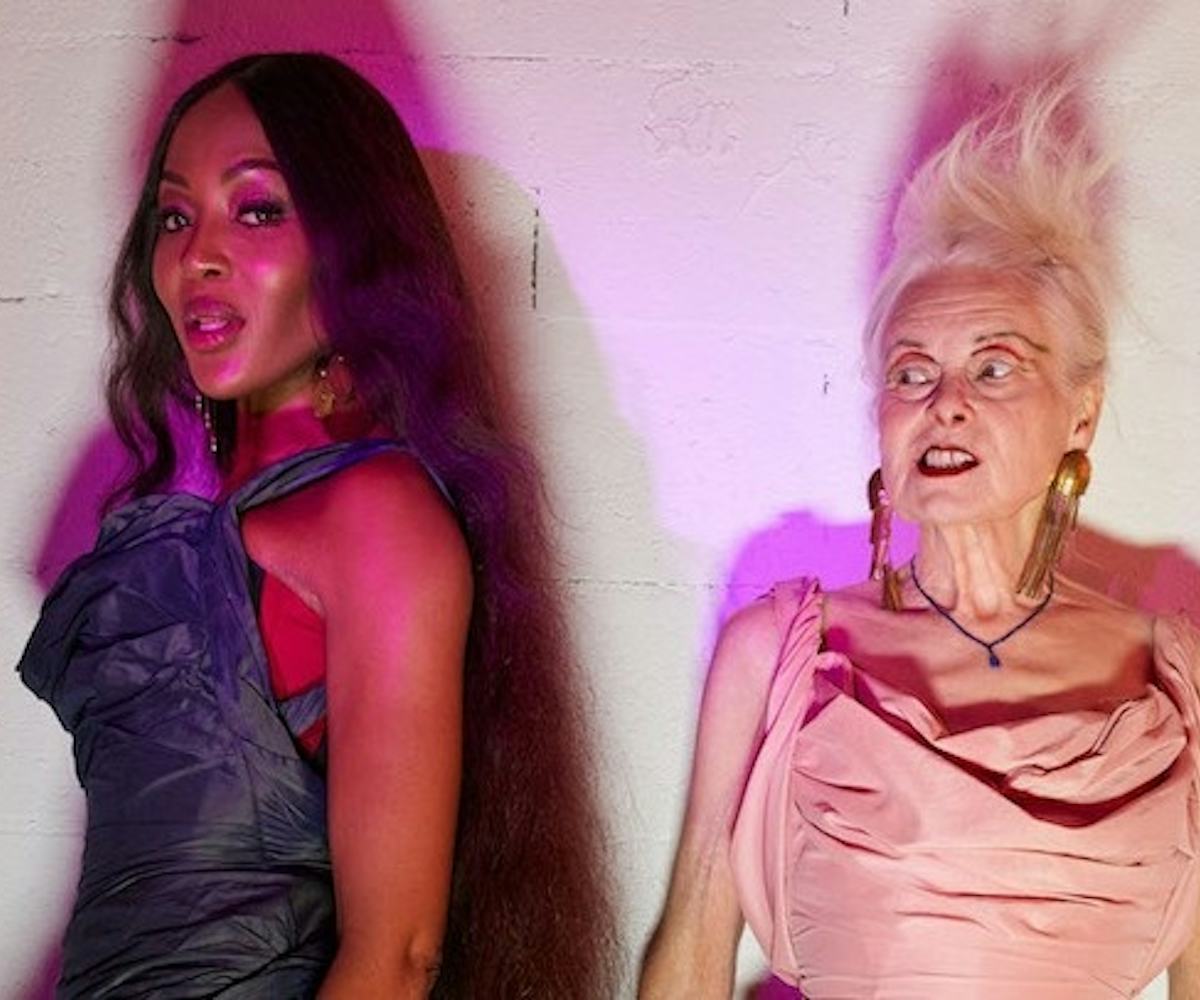 Photo by Juergen Teller/Courtesy of Vivienne Westwood
Naomi Campbell Stars In Her First Vivienne Westwood Campaign
The photos were shot on the streets of Paris by Juergen Teller
Naomi Campbell has another career milestone to flaunt. The model has landed her first campaign for Vivienne Westwood, revealed on Monday, after 33 years since first working with the British designer. The photos for the Spring 2020 campaign were shot in the 18th Arrondissement in Paris by famed photographer Juergen Teller.
"When I design clothes, they always have to have a story and when somebody shoots me in our clothes, I always have to have that story in my mind," Westwood said in a press release. "I've been reading Mythology — for this it was like we were on our way to paradise and we were all going to change from fish into birds."
Campbell has worked with Westwood in other capacities during her career, including that memorable runway walk in 1993 when she tripped while wearing a pair of sky-high platform heels. She laughed it off and later walked in the very same shoes with no problems 20 years later on theJonathan Ross Show.
"I believe things in life come along when they are meant to," Campbell said about shooting the new campaign. "It's taken 33 years to do a Westwood Campaign and I'm so happy to be doing it in my 49th year. It's meant to be when it's meant to be."
See more of Campbell for the latest Vivienne Westwood campaign, below.