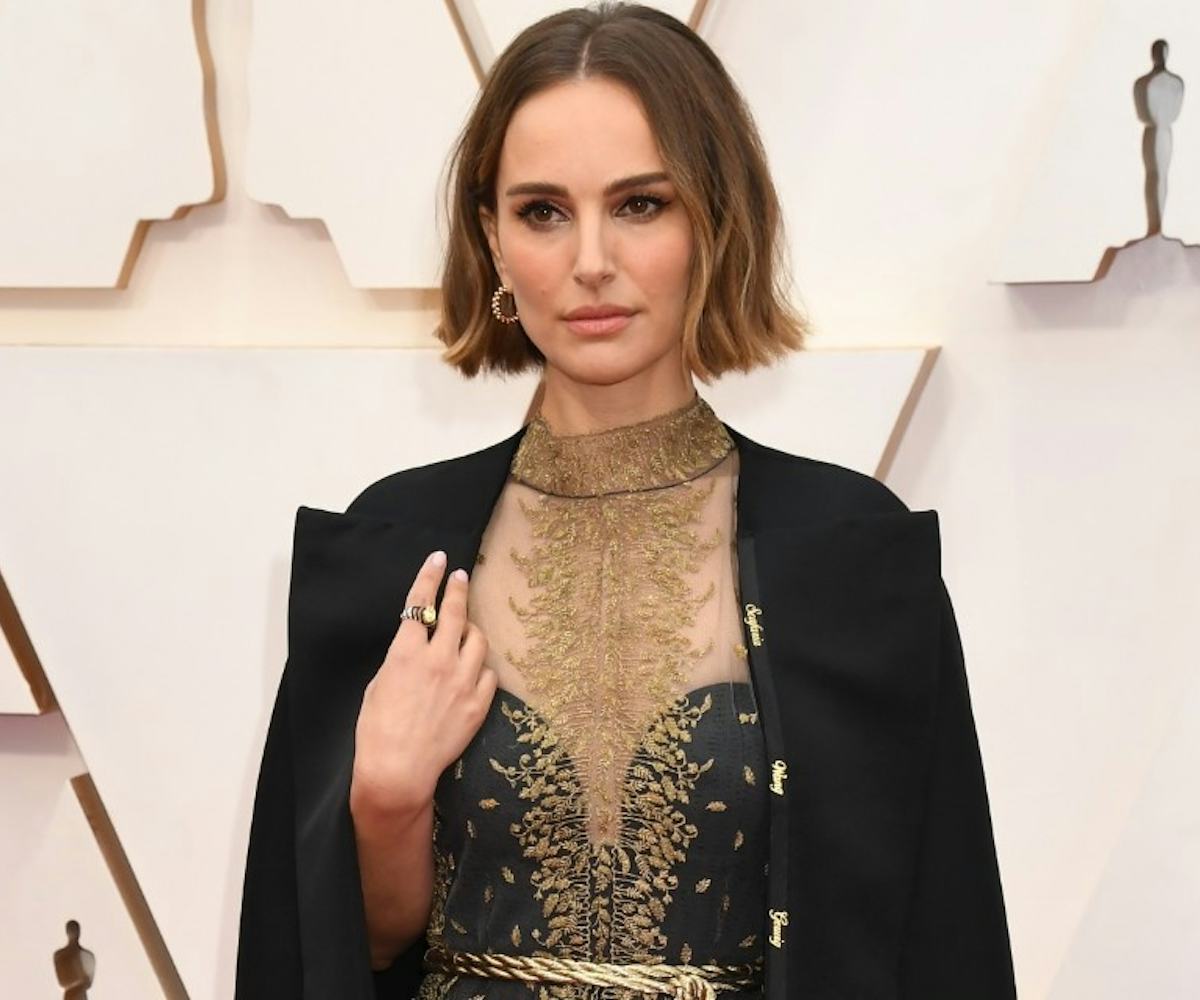 Photo by Jeff Kravitz/FilmMagic
Natalie Portman Made A Powerful Statement With Her Oscars Look
Embroidered in her dress were the names of all the female directors not nominated this year
In a powerful statement, Natalie Portman's 2020 Oscars red carpet look, custom made by Dior Haute Couture, included the names of all the female directors that weren't nominated this year embroidered in the seams. Lulu Wang of The Farewell, Lorene Scafaria of Hustlers, and Greta Gerwig of Little Women were just a few of the directors included on Portman's cape.
In a red carpet interview with LA Times reporter Amy Kaufman, the actress and Oscars presenter explained that she wanted to acknowledge the "women who were not recognized for their incredible work this year in my own subtle way." Considering that no women were nominated in the Best Director category for the 2020 Academy Awards, Portman's gown sent a strong message to all watching.
Shortly after the 2020 Oscar nominations were announced in early January, #OscarsSoMale started trending on Twitter once people realized that no women were nominated in the Best Directors category for the second year in a row. Issa Rae, when she announced the nominations for the category, deadpanned, "Congratulations to those men" during the livestream.
In prior years, the Oscars has been called out for the lack of nominated films directed and created by people of color, which accompanied the hashtag #OscarsSoWhite. And though those numbers have increased in recent years, it's clear the Academy has a long way to go.
See photos of Portman's gown below.