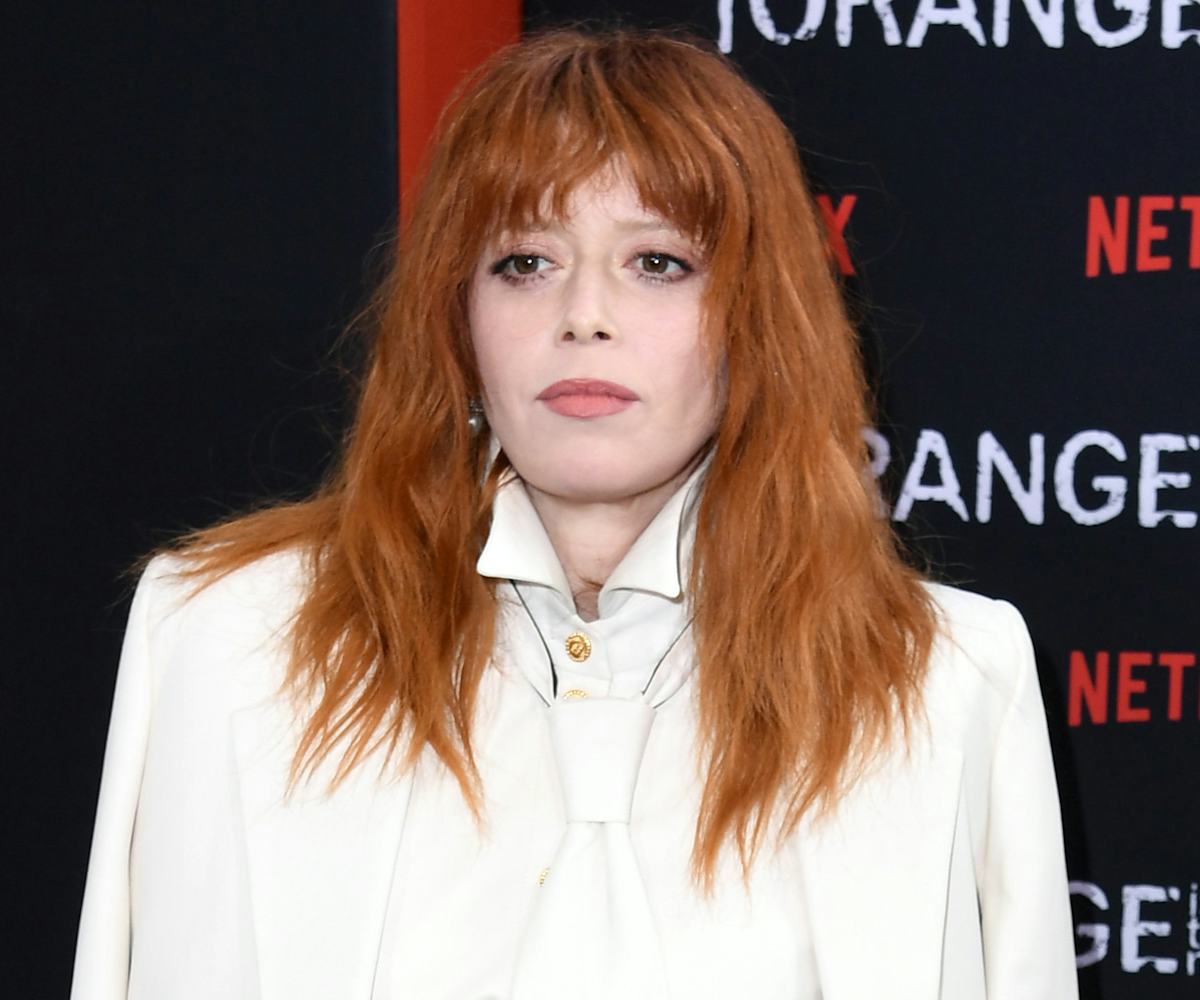 Photo via Stephen Lovekin/Variety/Shutterstock
Natasha Lyonne In A Suit Will Be The End Of Me
That's it, that's the post
Natasha Lyonne wore a suit and skirt set to the final Orange Is the New Black premiere, and I'm fully ready for her to dominate me in it. Paired with her power stance, I'm sure a bunch of other queer girls feel the same—though, let's be real, Lyonne's been capturing gay hearts since But I'm A Cheerleader.
Lyonne showed up to the premiere wearing a matching cream-colored shirt, tie, jacket, and pleated skirt courtesy of Gucci. Her suit jacket was artfully placed over her shoulders giving the cinched waist on the skirt, as well as the oversized tie, some room to shine. The set had gold hardware that matched her strappy gold heels, which I welcome her to step all over me with.
The power suit has been by far my favorite trend lately, with everyone from Dua Lipa to Lady Gaga to Maya Hawke making it their own. (Though, the blazer-as-a-dress trend also gets me heated.) But leave it to Lyonne to take it to a whole new level. Her give-no-fucks attitude brings an extra level of power to the already powerful look, making her the perfect person for the trend. And, I could totally see her OITNB character Nicky wearing her own iteration of this trend once she's, you know, not behind bars.