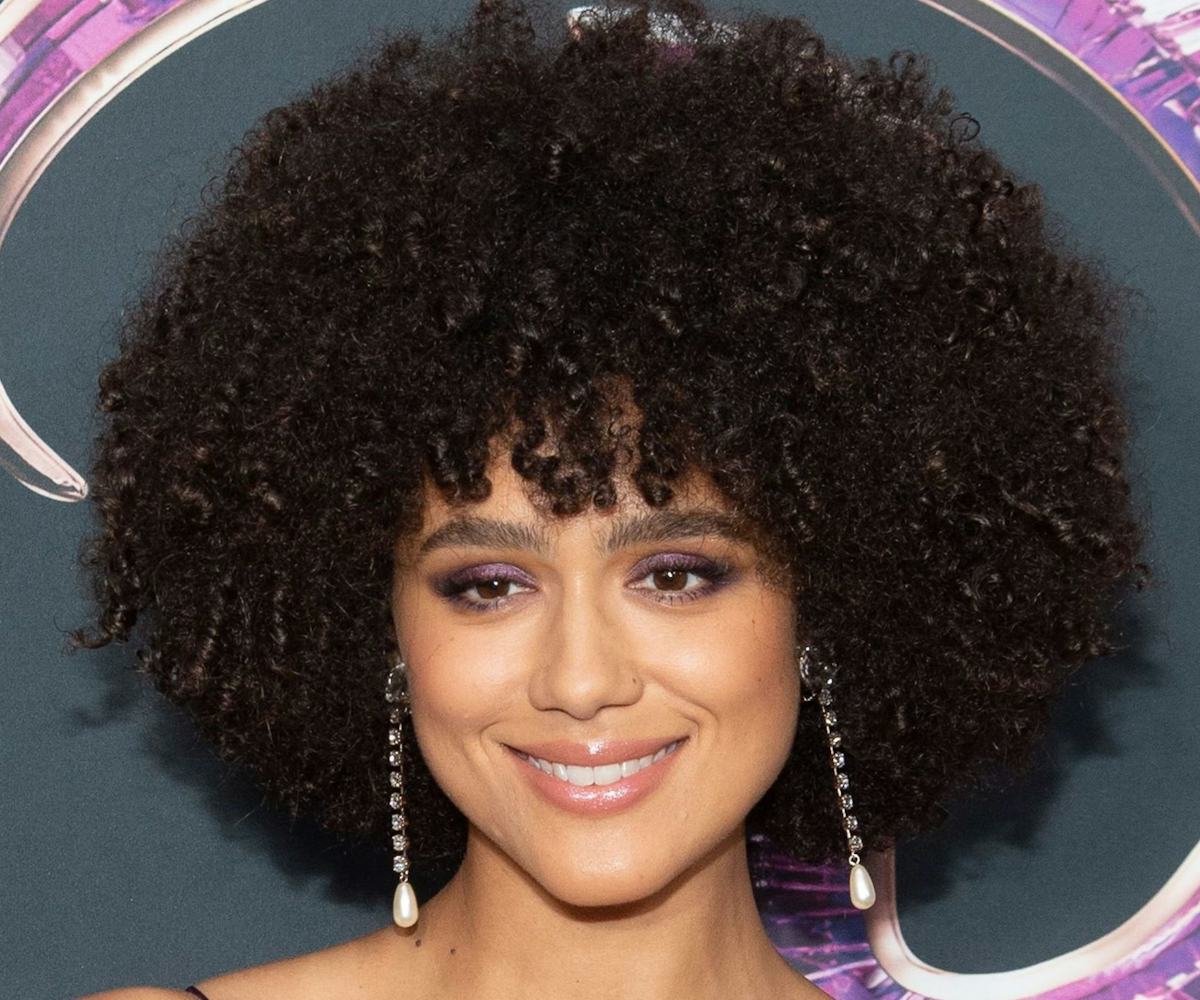 Image via MJ Photos/Shutterstock
Nathalie Emmanuel's 'Fro Looked Absolutely Dreamy At 'The Dark Crystal' Premiere
Hair inspo for fall and beyond
Our forever queen Nathalie Emmanuel stepped out last night for the premiere of her latest project The Dark Crystal: Age of Resistance, and unsurprisingly, she looked magnificent. The English actress kept her makeup simple but elegant—pairing a purple smoky eye with a bold brow and glossed lips. Emmanuel matched her eyeshadow to her deep-cut Miu Miu dress—which coincidentally matched the carpet too.
Although her face looks gorgeous, the real standout is her hair. While we're used to seeing Emmanuel's natural texture come through, she opted to go a little bigger than usual—creating a curled, halo effect. Its shape is reminiscent of '70s fros, but the ultra-defined curls and bang give it a fresh, updated look. Her hair is courtesy of self-proclaimed "curl queen" Nai'vasha, who most recently sculpted Lil Nas X's curls for the VMAs.
The actress shared a behind-the-scenes photo of her look on Instagram—donning the serene expression of someone who knows that they're about to step out and shut it down. And shut it down she did.
See the look from all angles, below.