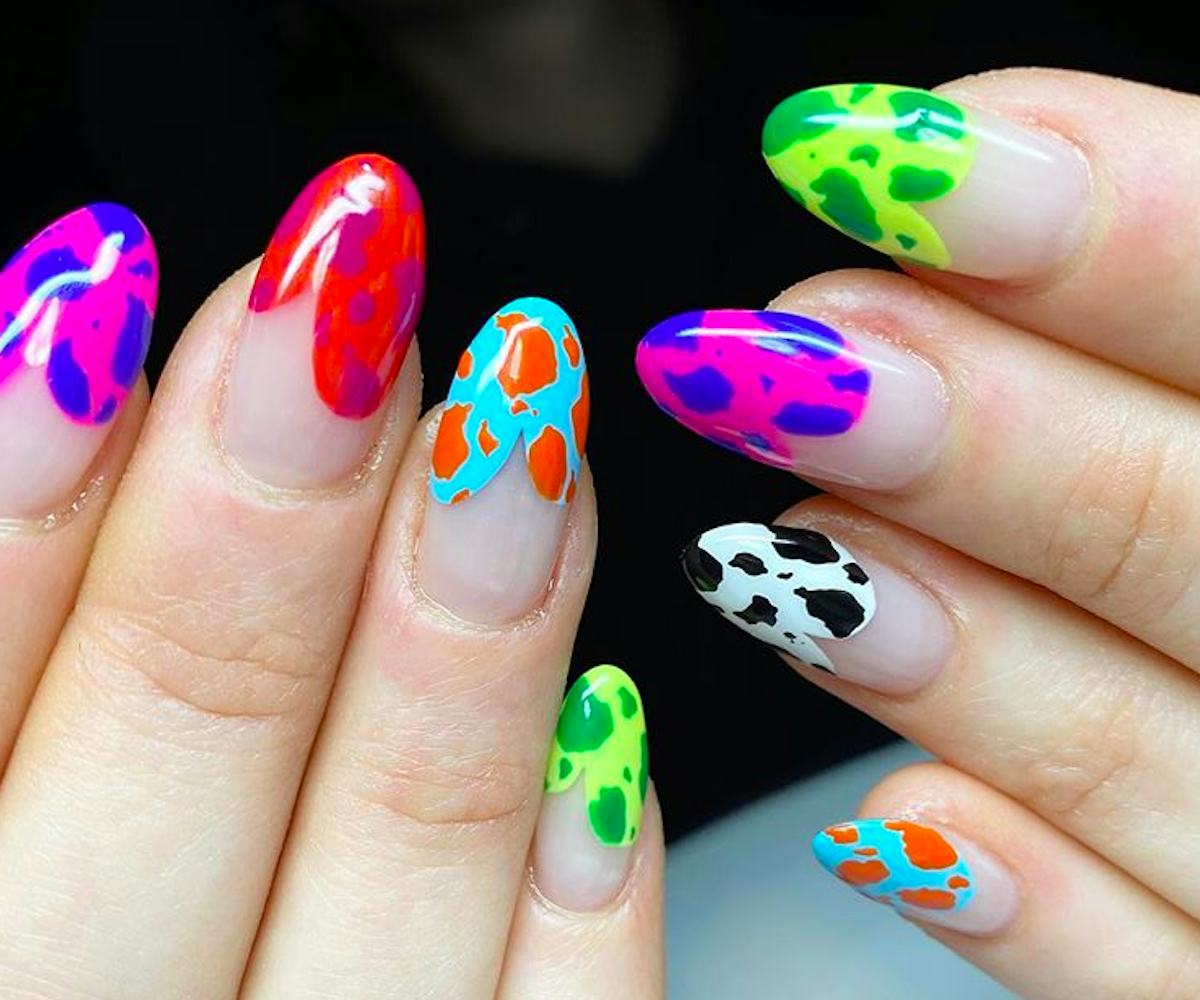 Image courtesy of @nailditbyalyssa
This Manicure Mashup Gives Cow-Print Nail Art A Sleek Update
All of your favorite nail trends are coming together
A nail art trend once popularized by Ariana Grande and Kendall Jenner is getting new life for the summer. Negative space cow print nail art has arrived, combining two of the internet's favorite looks for one major manicure. Unlike the traditional black and white cow print nail art that we saw back in the fall, this new take takes on plays on color and positioning.
Back in November, Instagram nail artist Alice McColm shared a rainbow take on the popular cow print trend. Months later, Ontario-based nail artist Alyssa Allen put her spin on the look for a client request. While McColm had covered the entire nail in cow print of every color, Allen added the touch of negative space. The nail artist, who is known as nailditbyalyssa on Instagram, told NYLON that the look requires embracing some imperfection. "I used a smaller round brush to create the asymmetrical heart shape with various colors. Lastly, I took a small detail brush and made roughed up circle shapes, the more imperfect, the better," she said.
Instagram users have certainly shared their adoration for the look, with many flocking to the comments to leave supportive emojis of all types. Others also pointed out that similar work was created by Instagram user @eternalhappiness, who also covered the entirety of the nail in a colorful print.
Take a scroll through some of the colorful cow print manicures, below.