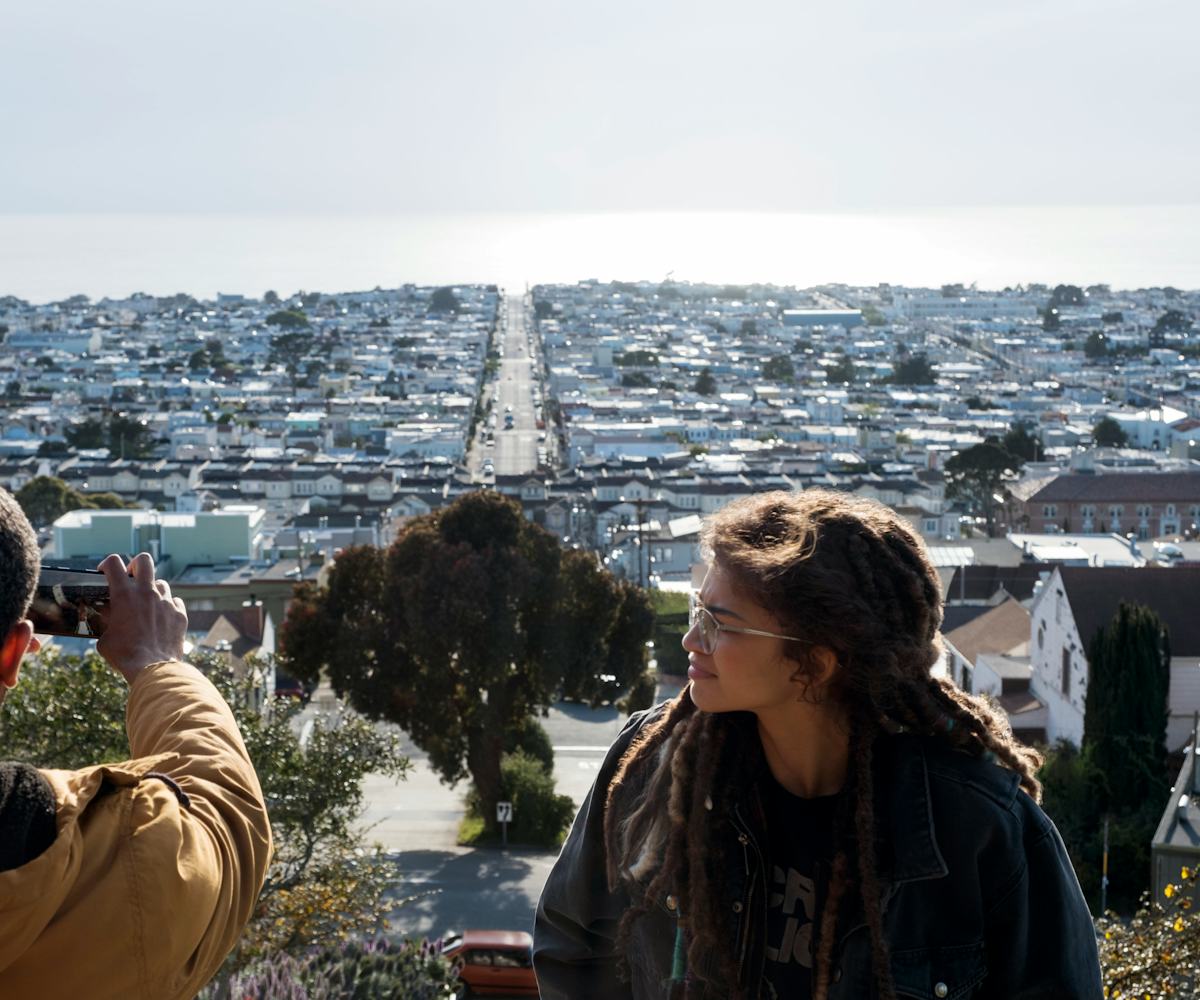 Photo by Nicola Goode / Netflix.
'The OA: Part II' Comes Bearing Answers—And Zendaya
Yes, that really happened
One of the biggest questions that viewers were left to muddle over when The OA:Part I concluded on Netflix over two years ago was: Was any of this real? The final episode brought Prairie's (Brit Marling) story about being an Original Angel into question when some books were found that could have provided source material for her grand delusion. Then she basically died, leaving her dancing friends behind and all of us in a state of confusion. Now, with today's premiere of Part II, we can definitively say that it's all true. The movements worked, and Prairie successfully jumped from one dimension into another.
In this world, she is still Nina Asarova, the name she was given at birth by her Russian parents. She was never adopted and named Prairie. She never lost her sight and instead grew up to be the girlfriend of a tech billionaire. She arrives into her new life and is immediately institutionalized, only to discover the familiar faces of her fellow captives and their captor, Dr. Hap (Jason Isaacs), in the psych ward. At least a few of the answers we've been looking for are here.
And so is Zendaya. Definitely the most surprising addition to the cast, Zendaya plays Fola, a grungy gamer—or perhaps puzzle master would be more accurate—who is helping a private investigator named Karim (Kingsley Ben-Adir) solve a missing person's case. Karim's digging already has him heading straight for the OA (we saw them together in the trailer), but you'll have to wait and see if Zendaya is also in it for the long haul of twists, turns, and theories.
The OA:Part II is available on Netflix now.