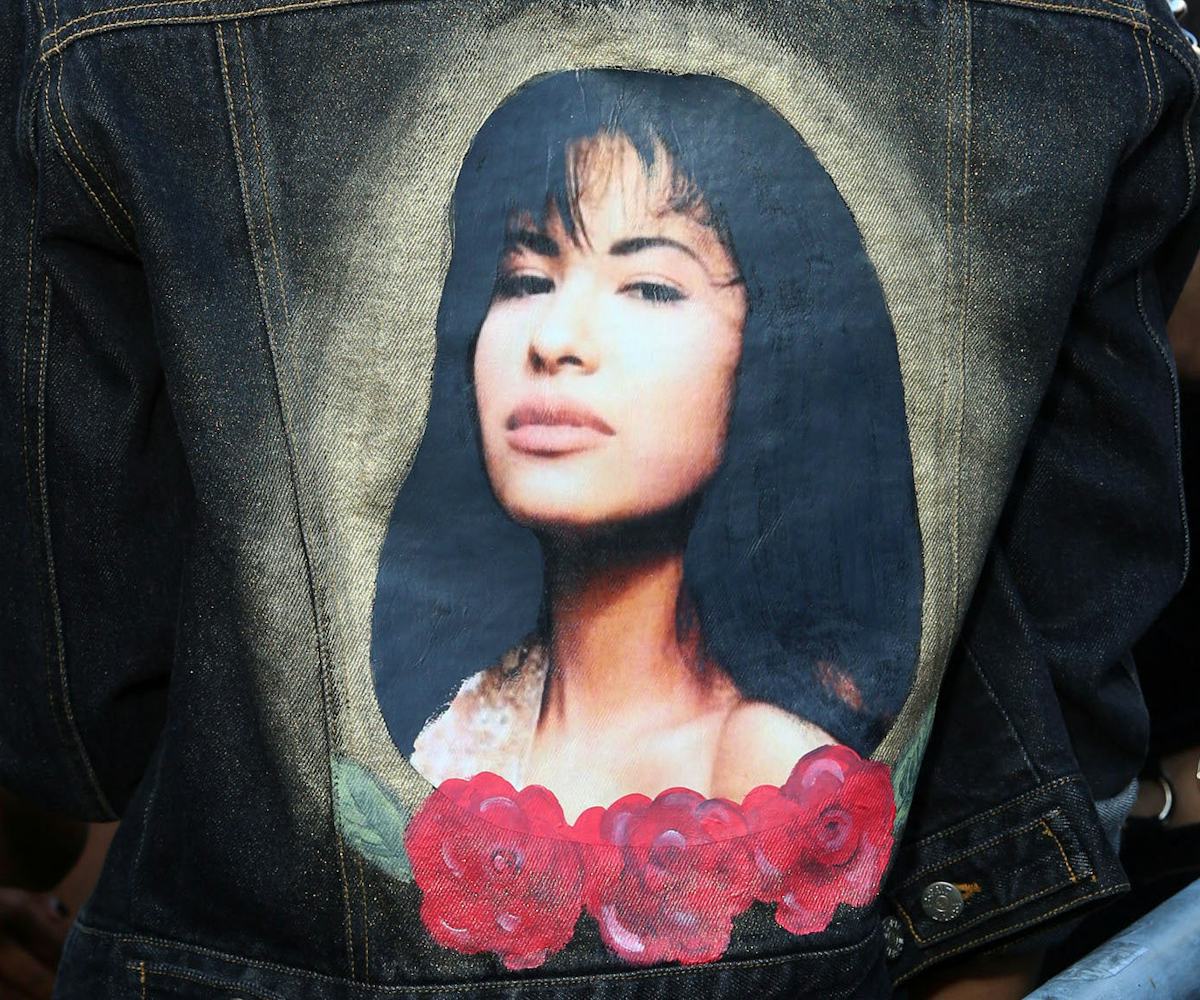 Photo by Rachel Murray/Getty Images for Madame Tussauds Hollywood
Netflix Is Releasing A Series Based On Selena Quintanilla's Life
Netflix has ordered a scripted series on the life of late singer Selena Quintanilla.
Selena: The Series, described as "the official story of the Tejano music legend," was announced with a teaser trailer which features a reference to "Bidi Bidi Bom Bom," one of Selena's most famous singles. Per Deadline, the series is "a coming-of-age story following Selena as her dreams come true and all the heart-wrenching and life-changing choices she and her family have to make as they navigate success, family, and music."
And, according to the announcement, it was "developed alongside, and will be executive produced by, The Quintanilla family," so it is sure to be an authentic telling of the pop star's life. Suzette Quintanilla, Selena's sister, confirmed this: "With this series, viewers will finally get the full history of Selena, our family, and the impact she has had on all of our lives."
Selena released her first, self-titled album in 1989, and was murdered six years later by a former president of her fan club. She was only 23 at the time. Her posthumous album, Dreaming of You, debuted at the top of the Billboard list the same year, the first time that a Latin artist's album has done so.
Another series inspired by the pop star is in development at ABC, which is said to be a "music-driven family drama series inspired by [her] musical legacy." Jennifer Lopez previously played the singer in the 1997 film Selena.
There is no set release date for the Netflix series. Watch the teaser, below.