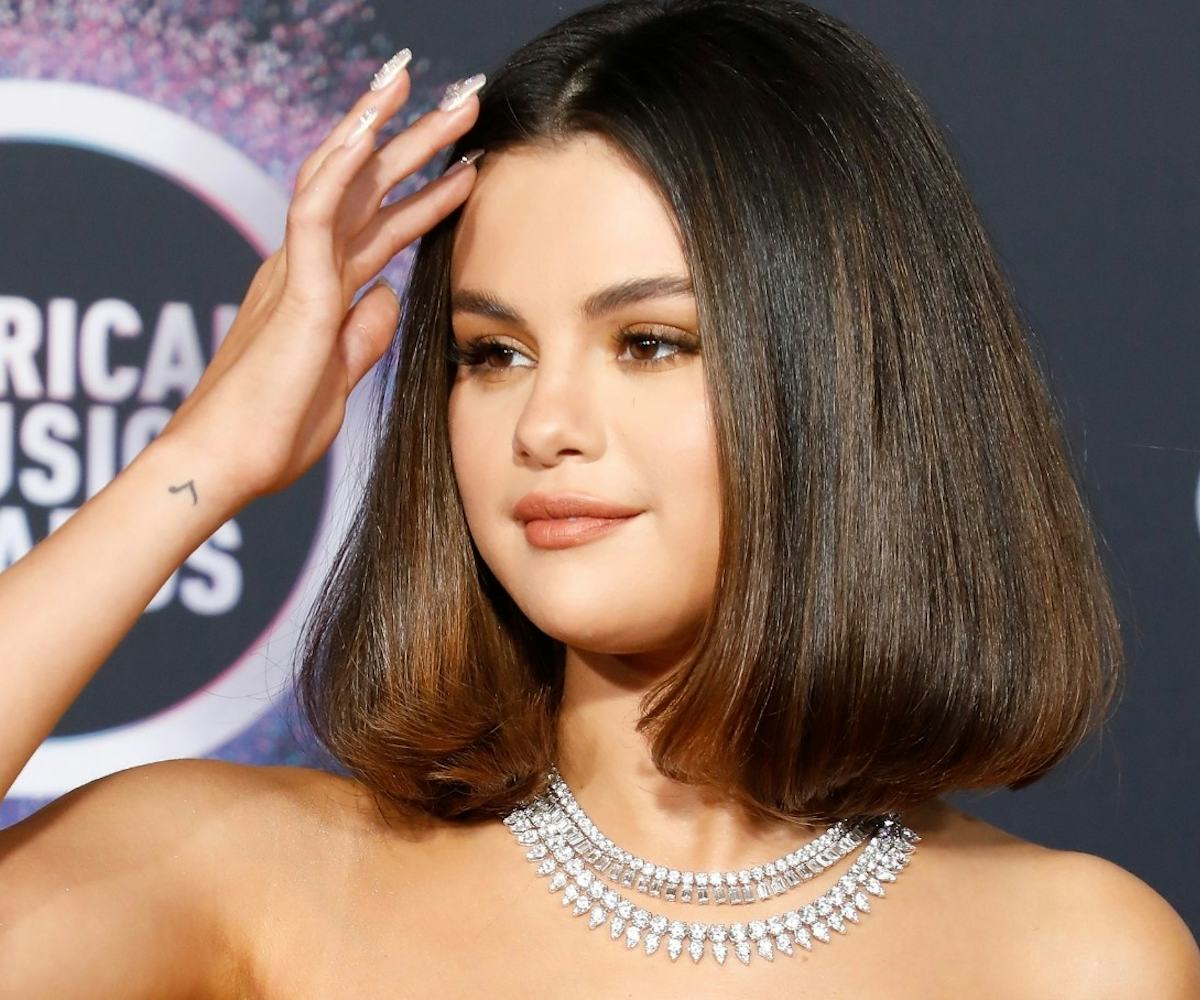 Photo by Taylor Hill/FilmMagic
7 Notable Albums To Look Out For In January 2020
From Selena Gomez to Kesha to Mura Masa
With the holidays gone and the start of a new year upon us, it's time to prepare for what's sure to be an overwhelming and immense onslaught of new music. Please divert your attention from all the speculation and empty promises of long-awaited follow-ups — we're looking at you Rihanna — to focus on the stuff that's, happily, already been confirmed, for there is many.
In January alone, there are (at least) seven notable albums to get excited for including career-pivoting material from the more-established, and glistening introductions from the up-and-comers. Selena Gomez's long-awaited follow-up to 2016's Revival, Rare, is expected the first week of January. As is Kesha's High Road, her fourth studio album, which will span an array of genres — from gospel to pop, to the acoustic blues — if the singles are any indication. Towards the end of the month comes the fourth record from New York-based singer-songwriter Torres. Called Silver Tongues, it'll also be her first release on her new label Merge Records, and the plucky and crystalline singles that have promulgated the project mark it as one that shouldn't be missed.
Elsewhere: new material from U.K.'s longtime electronic music producer Mura Masa — who steps up to the microphone in the forthcoming R.Y.C. (Raw Youth College) alongside a star-studded list of collaborators — and Halsey, who generously peppered the last half 2019 with numerous singles lifted from the upcoming Manic. See the full list of everything we're waiting for with bated breath, below.
Selena Gomez, Rare (1/10)
Selena Gomez' Rare is out January 10, and judging from the track-list below, it will showcase a shift in sound with collaborations from 6lack and Kid Cudi.
Lose You To Love Me
Look At Her Now
Rare
Dance Again
Ring
Vulnerable
People You Know
Let Me Get There
Crowded Room (feat. 6lack)
Kinda Crazy
Fun
Cut You Off
A Sweeter Place (feat. Kid Cudi)
Kesha, High Road (1/10)
The follow-up to Kesha's 2016 project Rainbow, High Road hopefully will continue the stylistic evolution and persona-deconstruction that Rainbow kickstarted two years ago. Judging by the diverse selection of features (and song titles — "Kinky" and "Cowboy Blues"??), she definitely has the range.
Tonight
My Own Dance
Raising Hell (Feat. Big Freedia)
High Road
Shadow
Honey
Cowboy Blues
Resentment (Feat. Sturgill Simpson and Brian Wilson)
Little Bit of Love
Birthday Suit
Kinky (Feat. Ke$ha)
Potato Song (Cuz I Want To)
BFF (Feat. Wrabel)
Father Daughter Dance
Chasing Thunder
Georgia, Seeking Thrills (1/10)
Seeking Thrills is U.K. dance musician Georgia's second album, but it'll be a lot of people's first introduction to her state-side. We expect it'll be full of club-ready anthems that could soundtrack a whole night of raving, through sunset to sunrise. Plus, is there anything more impressive than her incredible one-woman-band performance set-up?
Started Out
About Work The Dancefloor
Never Let You Go
24 Hours
Mellow (ft. Shygirl)
Til I Own It
I Can't Wait
Feel It
Ultimate Sailor
Ray Guns
The Thrill (ft. Maurice)
Honey Dripping Sky
Halsey, Manic (1/17)
Halsey's follow-up to 2017's hopeless fountain kingdom, Manic features interludes from Dominic Fike, BTS's Suga, and Alanis Morissette, which is exactly what we need right now.
Ashley
Clementine
Graveyard
You Should Be Sad
Forever… (Is A Long Time)
Dominic's Interlude
I Hate Everybody
3 AM
Without Me
Finally // Beautiful Stranger
Alanis' Interlude
Killing Boys
Suga's Interlude
More
Still Learning
929
Mura Masa, R.Y.C. (Raw Youth College)
Mura Masa's R.Y.C. boasts a brilliant line-up of features that you may or may not know already: Clairo, Slowthai, Tirzah, and Ellie Rowsell of Wolf Alice, to name a few. Based on the rousing and irreverent few singles already out, it'll be a rumbling punk-pop homage.
Raw Youth Collage
No Hope Generation
I Don't Think I Can Do This Again [ft. Clairo]
a meeting at an oak tree [ft. Ned Green]
Deal Wiv It [ft. slowthai]
vicarious living anthem
In My Mind
Today [ft. Tirzah]
Live Like We're Dancing [ft. Georgia]
Teenage Headache Dreams [ft. Ellie Rowsell]
(nocturne for strings and a conversation)
Okay Kaya, Watch This Liquid Pour Itself (1/24)
The Norway-to-NYC transplant's curious, and frequently unnerving tunes are buoyed into something lighter on her forthcoming new record and debut on the esteemed indie Jagjaguwar label — given the groovy three singles she's released so far. However, like all her songs, they steadily grow inwards, always, trying to explore the little idiosyncrasies and quirks she's noticed about herself over the years.
Baby Little Tween
Ascend and Try Again
Insert Generic Name
Overstimulated
Psych Ward
Guttural Sounds
Asexual Wellbeing
Popcorn Heart
Mother Nature's Bitch
Hallelu Ya Hellelu Me
Symbiosis
Givenuptitis
Helsevesen
Stonethrow
Zero Interaction Ramen Bar
TORRES, Silver Tongue (1/31)
TORRES has already shared "Good Scare" and "Gracious Day" as singles from her upcoming fourth album and they are both incisive in sound and in writing, giving us the impression that the full project will surely be all the more revelatory.
Good Scare
Last Forest
Dressing America
Records Of Your Tenderness
Two of Everything
Good Grief
A Few Blue Flowers
Gracious Day
Silver Tongue