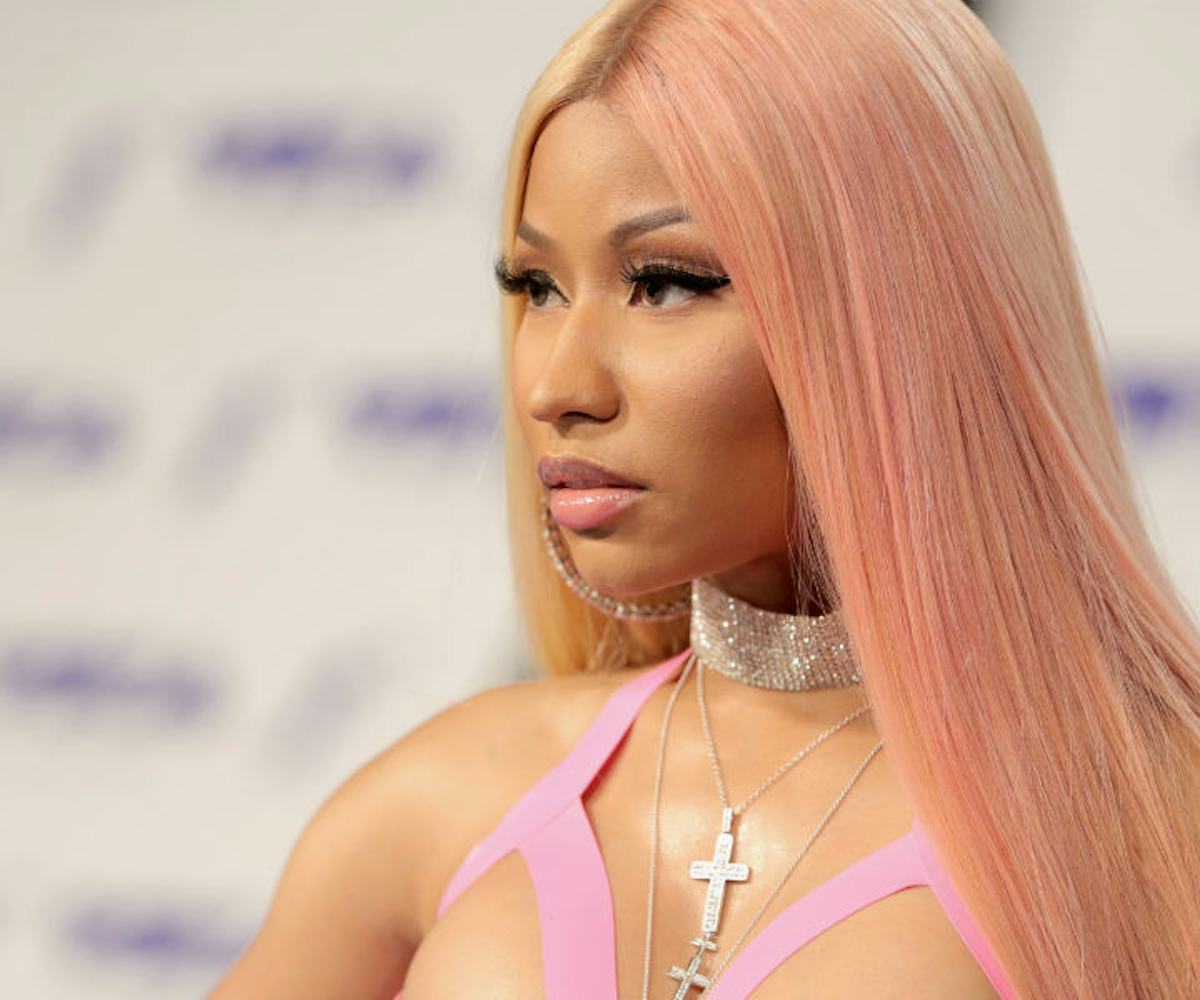 Photo by Christopher Polk/Getty Images.
BET Apologizes To Nicki Minaj Over Shady Tweet
After she pulled out of her appearances with the network
Cardi B and Nicki Minaj might have resolved their issues, but that didn't stop BET from referencing their beef during the Grammys Sunday night. After Cardi won the Grammy for Best Rap Album, the network tweeted (then deleted), "Meanwhile, Nicki Minaj is being dragged by her lakefront."
BET has since issued an apology for the shady tweet, but only after Nicki announced she would no longer be participating in the network's festival or awards show.
She then tweeted the following:
In a statement provided to Pitchfork, BET explains that they've since apologized to Nicki and her team. "Unfortunately the respect we have for Nicki was violated by this post that should never have been written," it reads. "The post does not reflect how we feel about Nicki. And further does not reflect our company values." You can read it in full below.
Meanwhile, it appears Cardi B has quit Instagram after posting a video responding to criticism concerning her Grammy win.