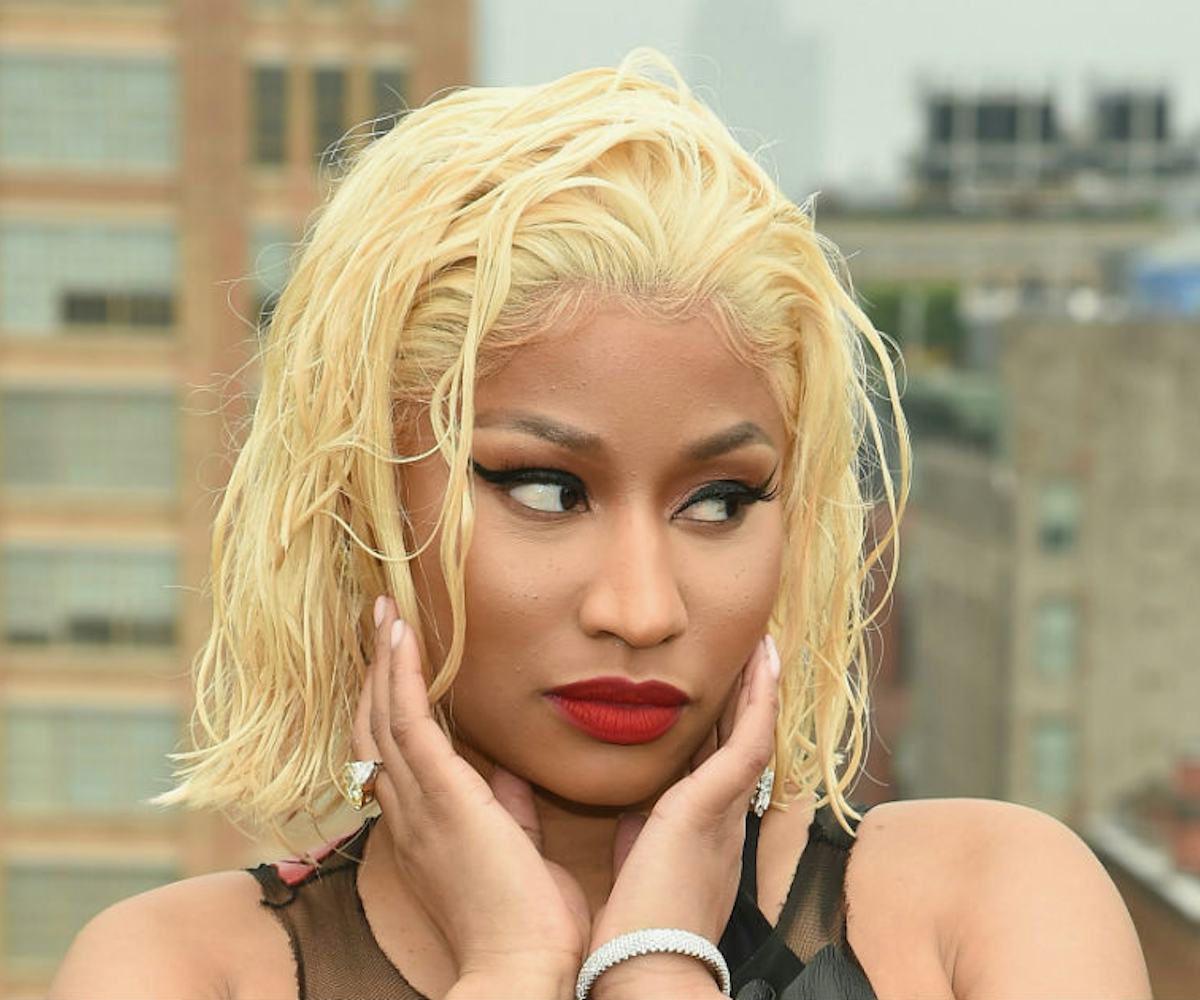 Photo by Dimitrios Kambouris/Getty Images for NYFW: The Shows.
Nicki Minaj Defends Registered Sex Offender Boyfriend
"Y'all can't run my life. Y'all can't even run y'all own life"
Nicki Minaj still isn't here for people judging her new relationship.
Last week, news broke that the rapper's new beau, Kenneth Petty, is a registered sex offender who was convicted of attempted rape in 1995. Since then, TMZ has also revealed that, according to prosecutors, he used "a sharp object when he tried to force the girl to have sexual intercourse."On top of his conviction, Petty served seven years for first-degree manslaughter. Minaj, though, isn't here for people criticizing him.
One Instagram user came to the defense of Petty. She writes, under a picture of the couple, "Y'all calling this man a rapist but the incident happened in 1994, meaning he was 16 or 17 & the girl was a 16 year old… must've been a white girl." Minaj then responded with the following: "He was 15, she was 16… in a relationship. But go awf, Internet. Y'all can't run my life. Y'all can't even run y'all own life."
According to reports, this is somewhat true. Petty and the victim were both 16 when he was convicted, but we're not sure what his age or their relationship status has to do with anything. Rape can still occur between two young people in a relationship.
Minaj has since turned off the comments on her most recent Instagram posts and proceeded to post another picture of her and Petty. The caption reads: "Oh they wanna talk? Let's give'm smthn to talk about. *Shania voice*."