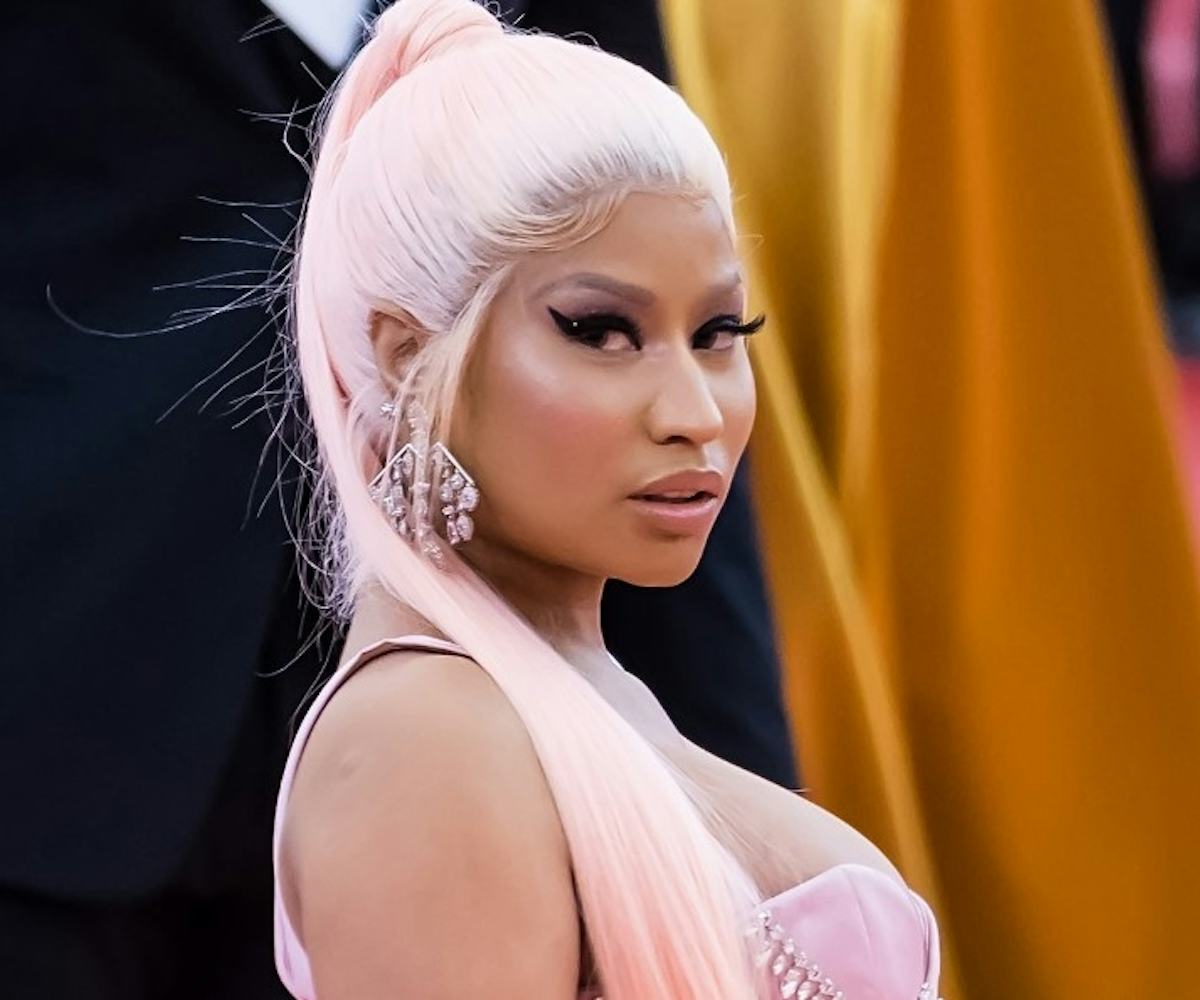 Gilbert Carrasquillo/GC Images
Nicki Minaj Pays Tribute To Juice WRLD In Touching Billboard Speech
The rapper remembered him as a "kindred spirit" in her speech
Nicki Minaj gave a touching speech about late rapper Juice WRLD while accepting the Game-Changer Award at the 2019 Billboard Women in Music event Thursday night. Almost immediately after receiving her award from presenter Normani, Minaj paid tribute to Juice WRLD, during which she remembered him to be an "honest" and "pure" soul.
"I recently had the pleasure of working and touring with Juice WRLD," she said. "I had a great conversation with him one day, and while we walked to the stage, he held my hand and told me to stay calm and to pray. He said he had been trying to do just that... I felt like he was a kindred spirit, and looking back now, I wish I did something differently or said something to help"
She acknowledged that, although the event was about celebrating women's achievements in music, "it [didn't] feel comfortable for me to talk about me when someone so important to our culture just died, and so I wanna honor him tonight and send my condolences to him and his family, and his girlfriend and his friends and everybody."
Later in the speech, she took the opportunity to advocate for mental health awareness saying that "drugs isn't the problem, it's the way we fix our problem." She then said that she hopes that people don't "pass judgement so people don't feel ashamed to speak up and ask for help."
Juice WRLD died on Sunday after suffering a seizure at Chicago's Midway airport. He was 21. The cause of death has not yet been determined, and the autopsy was found to be inconclusive. From February through March of 2019, Juice supported Minaj on her The Nicki Wrld Tour.
See Nicki Minaj's full speech, below.