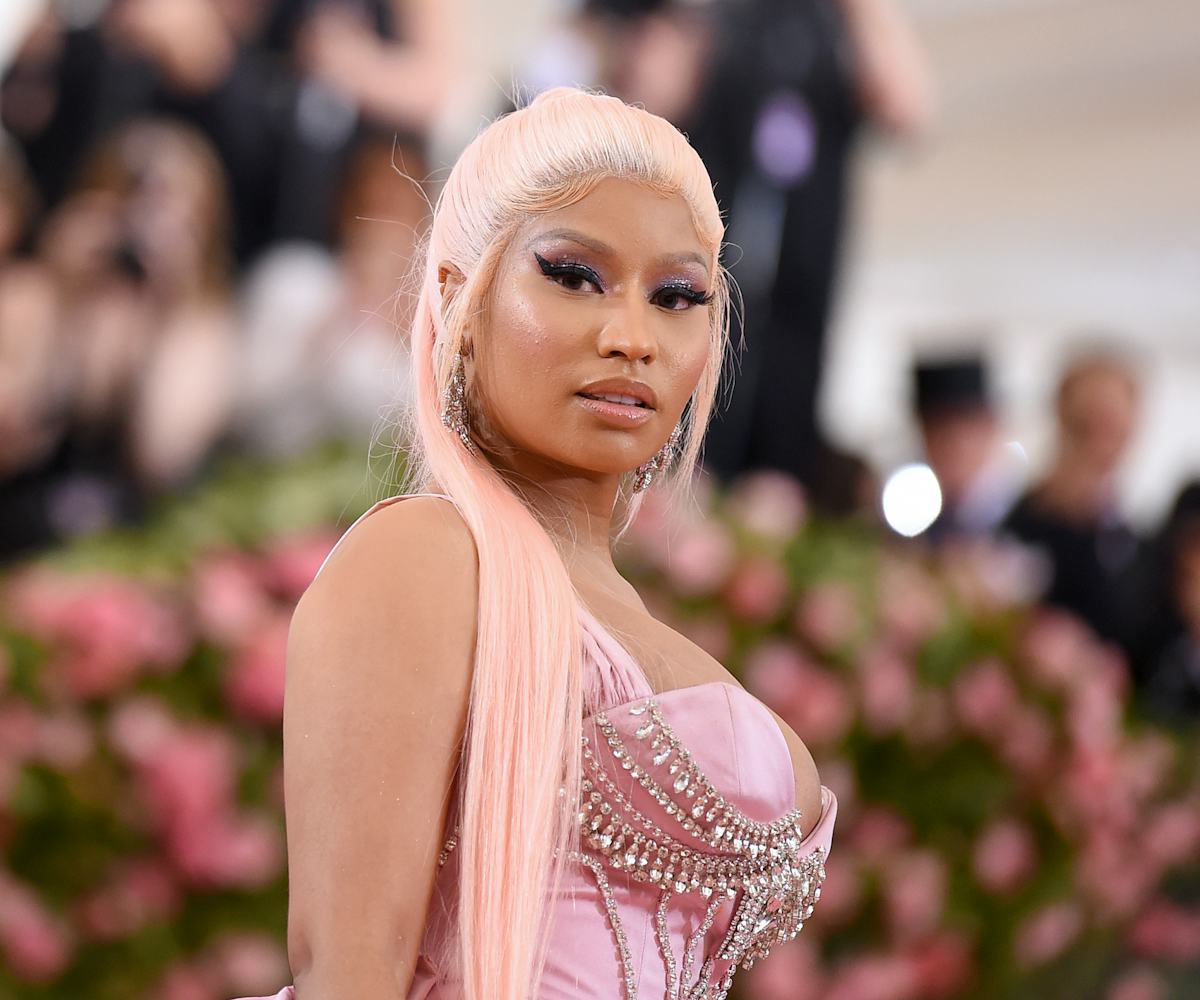 Photo by Jamie McCarthy / Getty Images.
Nicki Minaj Is Standing By Her Controversial Boyfriend In "Megatron"
She's Barbie, and he's Ken
The first day of summer has brought new music from some of my favorite rappers. Gucci Mane and Trina debuted new albums. And my problematic fave, Nicki Minaj, dropped her anticipated single "Megatron." It's a smooth, reggae-inspired track that makes sense of the colorful jungle imagery she used on its cover. It's also a strong, defiant declaration of love for her boyfriend Kenneth Petty.
When news broke that Nicki and Petty were an item last year—a rekindled romance from her teenage years—so did his rap sheet. His record includes an attempted rape charge, which led to his status as a registered sex offender. After that, he spent time in prison for first-degree manslaughter after he shot a man. Nicki embraces her man for who he is, though, and she's letting us know on "Megatron."
In the first verse, she says: "I fuck him like I miss him, he just came out of prison/ Bitches be talkin' shit, but they ain't got a pot to piss in. My name is Nicki M, I'm in a sticky Benz/ That mean it's candy apple red, I'm Barbie, this is Ken."
So if anyone was waiting on her to call it quits with Petty, it's not happening. You can also catch her and Petty getting really cozy in the music video.