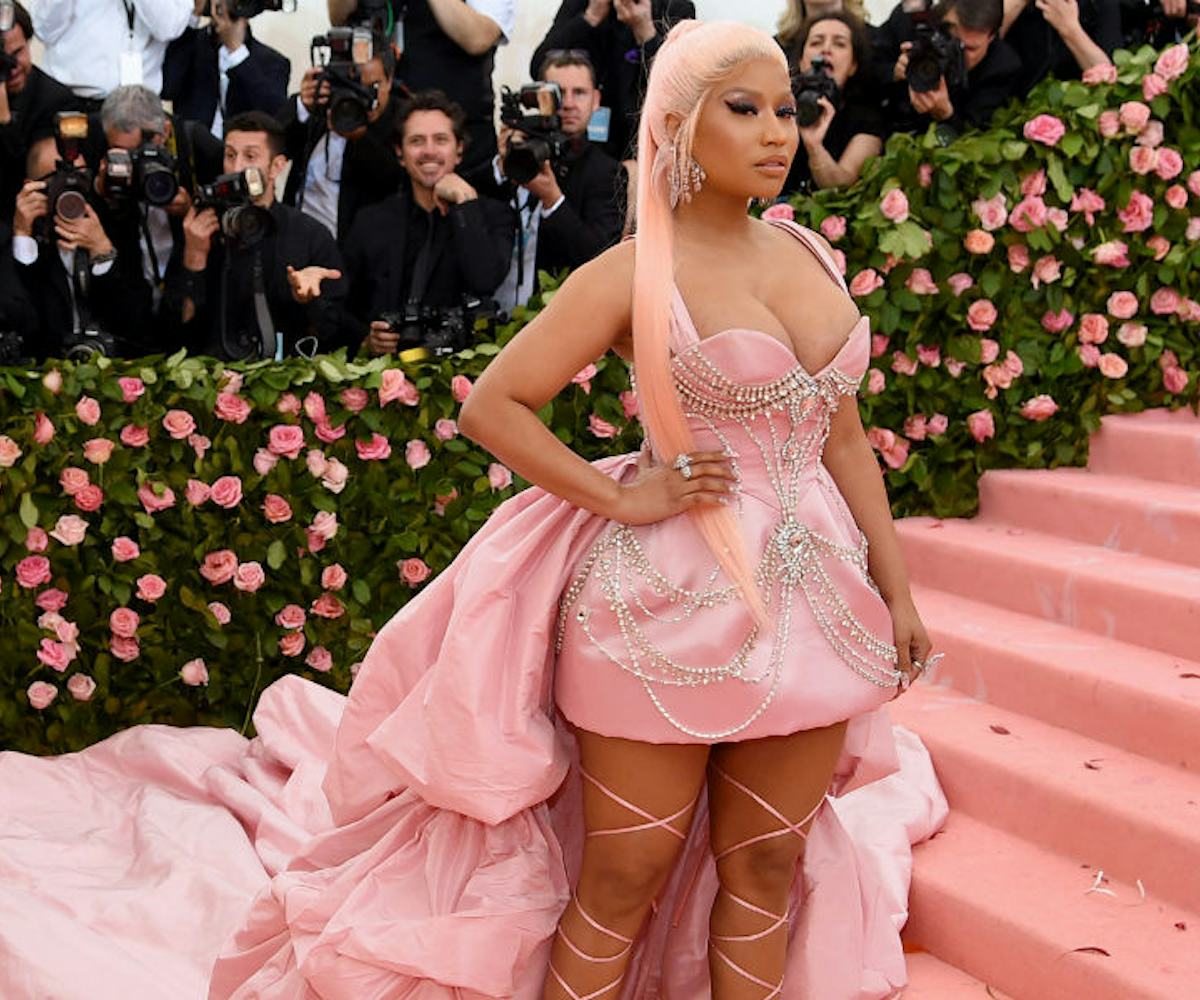 Photo by Jamie McCarthy/Getty Images.
Nicki Minaj Says She Didn't Know What Camp Was Before The Met Gala
There was once a time when Nicki Minaj embodied camp. The multicolored hair, the kitschy outfits (remember her pom-pom top??), even her overly-exaggerated facial expressions—all camp! But last night, while attending the 2019 Met Gala, she appeared to lose sight of her former over-the-top roots.
Minaj walked the red carpet, wearing a custom blush Prabal Gurung dress complete with tiered train. She looked great! Like a high-fashion ballerina! But, was her outfit on theme? Not necessarily. To make matters even more interesting, the rapper admitted to not knowing what camp was prior to last night.
When an interviewer with ET asked if Minaj had any favorite campy looks from past music videos, she stated: "I have no clue, because up until today I had no idea what camp was. So, I don't even know if this is camp to be honest."
In a separate interview, she appeared to take no credit for what she wore. "This is by Prabal Gurung, and this is how he interpreted camp, I guess," she said after being asked about her outfit. "He established that for me, so the camp stuff, that's on him."
So, one of the campiest artists of our time dropped the ball on the camp theme. It happens!