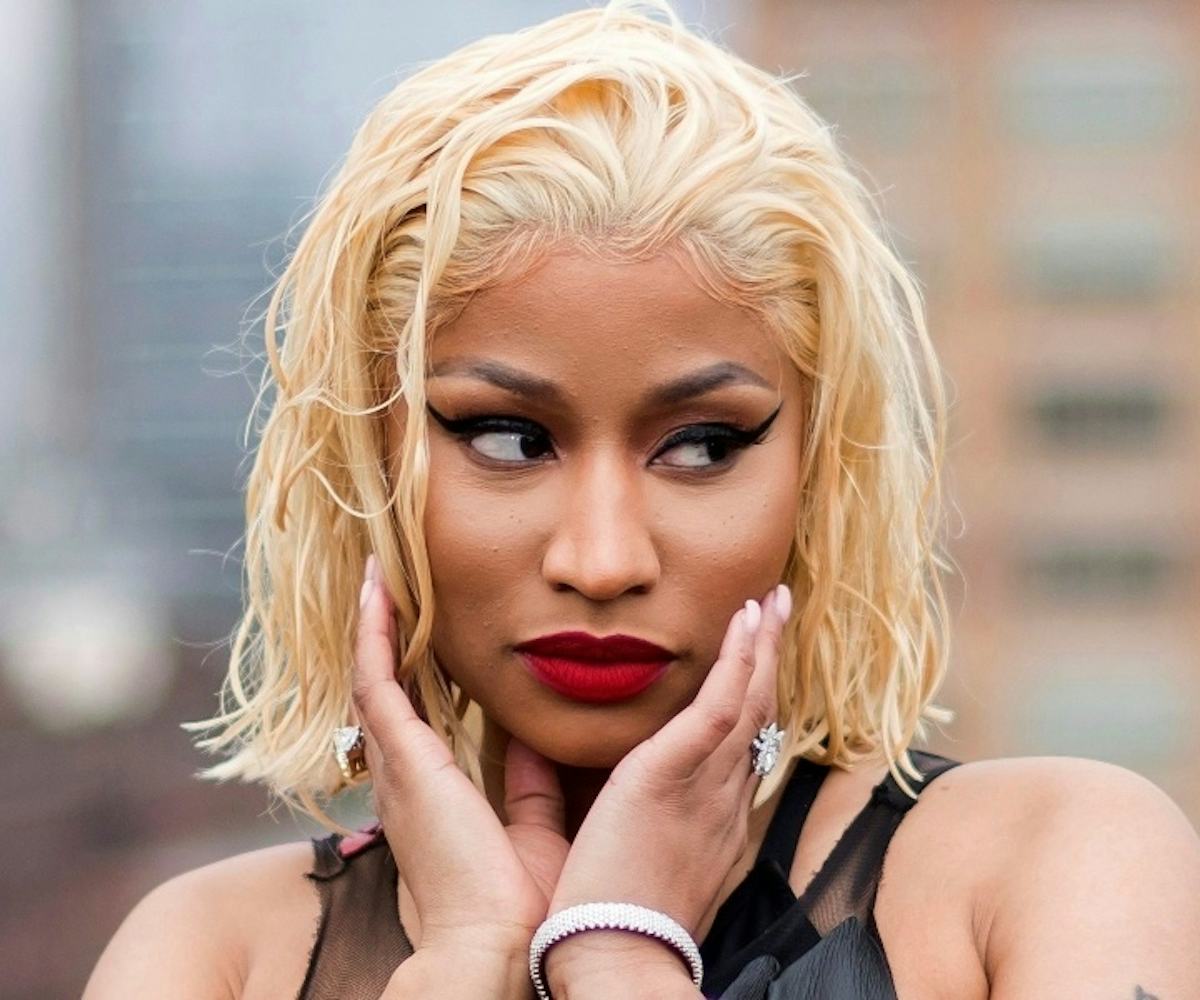 Photo by Charles Sykes/Invision/AP/Shutterstock.
Nicki Minaj Says She Was "Afraid To Speak" In Past Abusive Relationship
She offered some solid advice on how to support women in toxic relationships
Looks like Nicki Minaj had quite a bit on her mind over the weekend. On Sunday, the rapper took to Twitter to have a heart-to-heart with her followers. Specifically, she had a message for those who are in (or bearing witness to) toxic relationships.
First, she called for more support and compassion for "a woman in a toxic relationship." She said that not even she was immune to normalizing unhealthy relationships after watching her parents "fight & argue non stop."
Then she offered a list of red flags for all the "beautiful souls." It included cheating and violence, but also offenses like hiding phones and passwords as signs that a man doesn't love you.
Then Nicki got self-reflective. She admitted to previously believing that "love had to hurt" and feeling afraid to speak in a past relationship because saying the wrong thing could get her "hit." She added that "a man should make you feel safe, not afraid."
Ultimately, she says she had to learn to love herself—and advises others to do the same: "If you wouldn't let a man treat your mother, your sister or best friend like that b/c you LOVE them, then you wouldn't let a man treat YOU like that b/c you love YOU."
These tweets are interesting given that her current relationship to Kenneth Petty has been under scrutiny because Petty is a registered sex offender who was convicted of attempted rape and has served time for first-degree manslaughter. These are details that some on social media weren't quick to overlook.
That said, Nicki seems to be happily in love with Petty and there was no indication that any of her negative relationship experiences were in reference to him. Also, her advice to those in toxic relationships (and their friends) was pretty solid. We don't always get to choose the messenger.
If you or someone you know is a victim of domestic violence, call the National Domestic Violence Hotline at 1−800−799−7233.