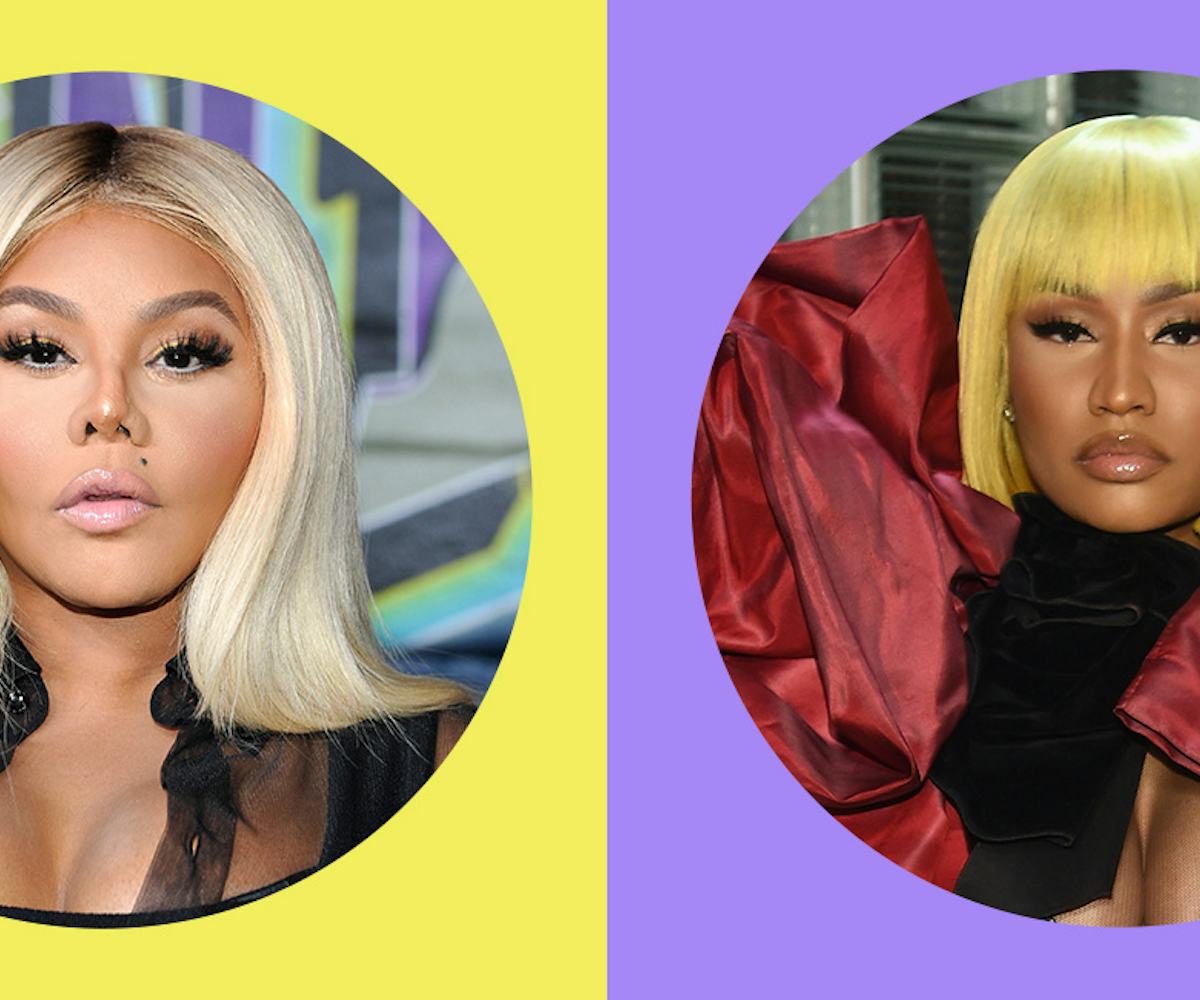 Photo by Nicholas Hunt/Getty Images for Marc Jacobs; Photo by John Sciulli/Getty Images for VH1/Viacom.
Nicki Minaj Is Being Compared To Lil' Kim In New 'Vogue' Photos
Nicki Minaj is on the latest cover of Vogue Japan, but people are saying she doesn't really look like herself. In fact, she looks like another female rapper who she often gets compared to and pitted against.
In the photo, Minaj is rocking a lighter hair color, lighter eyebrows, and dark lined lips. She looks great! But a lot of people are drawing comparisons to Lil' Kim, especially given the new mole that suddenly appeared where Kim (sometimes) has one.
Others are saying she looks like Cardi B's younger sister Hennessy.
Even Lil' Kim's stylist joined the conversation, writing on Instagram: "If you never seen the movie single white female you need to go & watch it… because this is what this situation is! at this point I'm scared for my friend @lilkimthequeenbee shorty out here rocking a a mole & all shorty stole her style, management team and now her moles." According to The Shaderoom Lil' Kim liked the post but hasn't said anything publicly otherwise.
Check out other pictures of Minaj's Vogue Japan spread below. We'll let you be the judge.