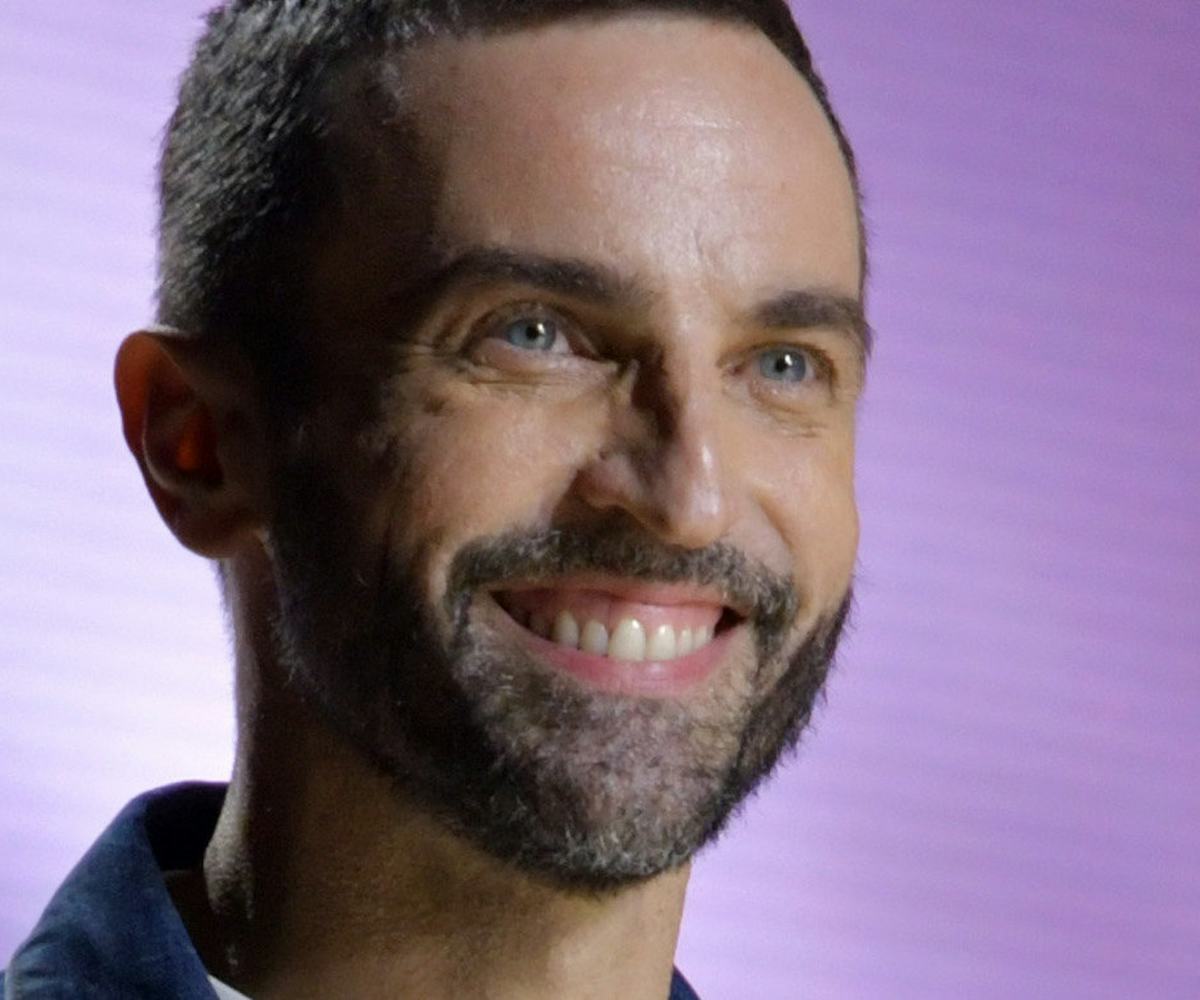 Photo by Photo by Swan Gallet/WWD/Shutterstock
Louis Vuitton Artistic Director Nicolas Ghèsquiere Speaks Out After Trump's Factory Visit
Louis Vuitton's women's Artistic Director Nicolas Ghèsquiere took to Instagram on Sunday morning to push back against Trump's recent visit to a new Louis Vuitton factory in Texas. He captioned the post: "Standing against any political action. I am a fashion designer refusing this association #trumpisajoke #homophobia." In the time since, he has garnered praise from fashion insiders, celebrities, and fans alike. Pose actor and trans activist Indya Moore, who is a current face of Louis Vuitton and frequently wears pieces by the French house on the red carpet, commented: "I was holding my breath. C'mon Nicolas!" Out Magazine Editor-in-Chief Philip Picardi stepped in with a comment of his own as well: "You better say it!!! Proud of you."
The post comes three days after Trump's widely publicized visit, which sparked backlash across social media and prompted the hashtag #boycottlouisvuitton.
Ghèsquiere isn't the first designer under the LVMH umbrella to speak up about Trump: Marc Jacobs has refused to dress Melania Trump, Stella McCartney has called for the president to be more open-minded about the environment, and we already know how Rihanna feels. So far, however, he's the only designer from an LVMH brand to make a public statement regarding the visit (save for a few clapping emojis from accessories creative director Camille Miceli), but only time will tell if his colleagues follow suit.