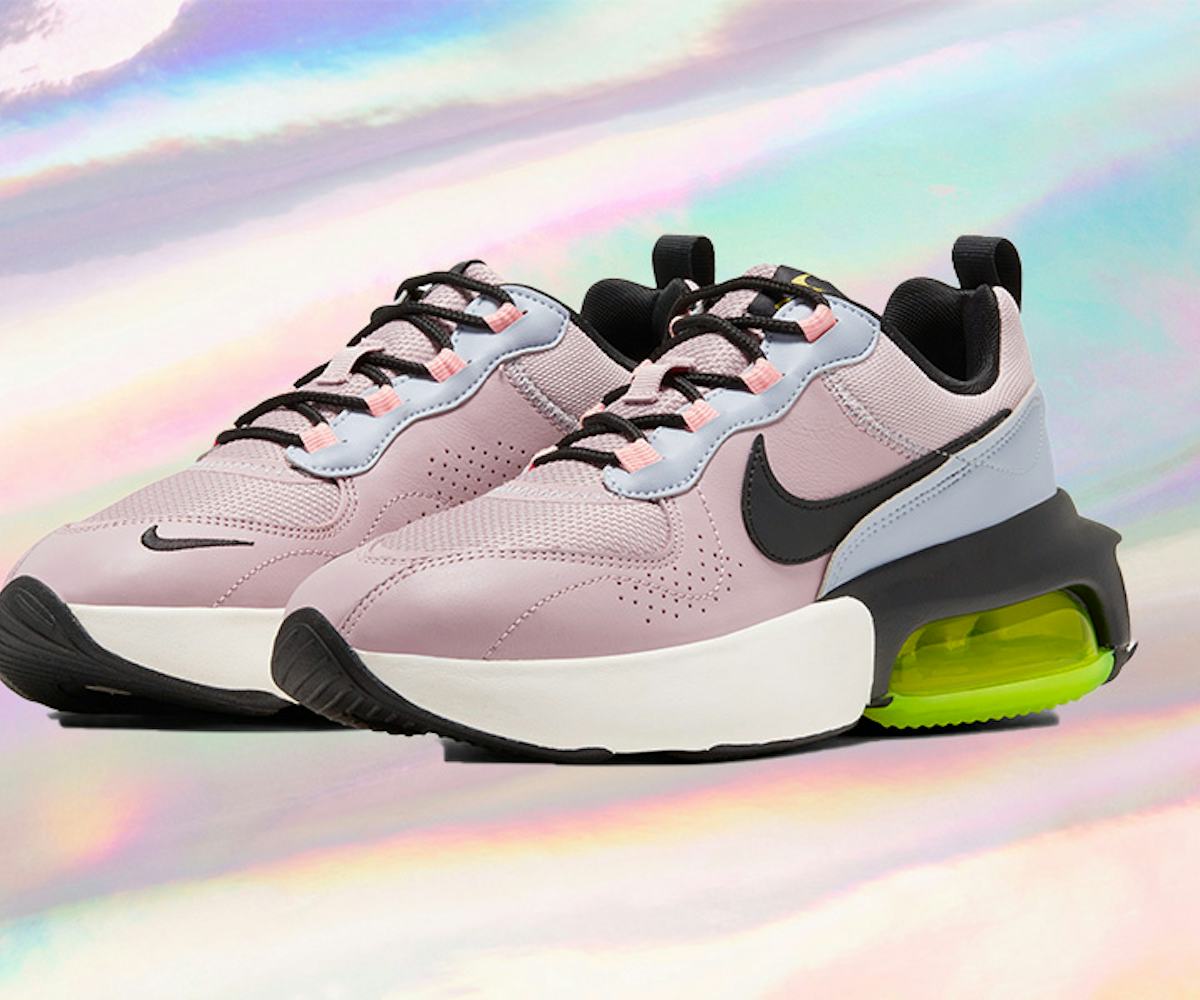 Photo Courtesy of Nike
Nike's New Air Max Sneaker For Women Is Its Most Fashion-Forward Style Yet
It also pays homage to its first-ever women's performance running shoe
With Nike approaching the 30th anniversary of its Air Max 90 in March, the global sports company held an event in London last Wednesday to announce the upcoming Spring 2020 releases of its Air Max sneaker line inspired by the cult classic shoe. Among the new launches is a women's exclusive design — the Air Max Verona — that happens to be its most fashion-forward style yet.
Following the success of Nike's Air Max Dia (a style coveted by the menswear-focused GQ team) and Air Max Thea — two styles exclusively for women — the new Air Max Verona pays homage to the three-decade-old 90, as well the brand's first-ever women's performance running sneaker of the same name from 1992.
According to Air Max footwear designer Juliana Sagat, the soon-to-be-released Verona is Nike's first attempt at tapping into sneaker culture's impact on the fashion world. "What I like specifically about the Air Verona is that we are trying to create almost like a luxury sneaker," Sagat told NYLON while in London. And if there's anyone who can point out this comparison, it's Sagat, who worked at Isabel Marant, Givenchy, and Kenzo before joining Nike in 2018.
For starters, there's the shape of the Air Max Verona's heel with a subtle square silhouette. "When you look at the Air Max, the soles are [usually] more organic, lightweight, futuristic, but, for the first time, we wanted to do something a little bit more fashionable," Sagat said. "Something that is very expressive with maximum attitude. A chunky shoe gives you a little more lift, and makes you taller, which is great."
Plus, there's the signature Air Max bubble, which, for the Verona, is a whopping 200 percent larger than the usual transparent Air units. The bottom sole of the shoe has an abstract traction design that, upon closer inspection, resembles the word "Air," and the Nike design team opted for a premium, soft leather for the sneaker. "It's going to age well," said Sagat. "That speaks to durability."
With a goal of reaching $11 billion in women's business revenue by the end of 2020, Nike continues to invest in and cater to women who love sport, but especially sneakers. (In 2019, earnings for women's saw double-digit growth.) By kicking off the year by leveraging its popular Air Max line with the debut of a very stylish sneaker, like the Verona, it seems like Nike's strategy could already be off to a successful start.
Nike's Air Max Verona will be available worldwide on February 15, with new colors expected to be released in March. Until then, see the sneaker, below.
Disclosure: Nike paid for the writer's travel and accommodations to cover this new launch.