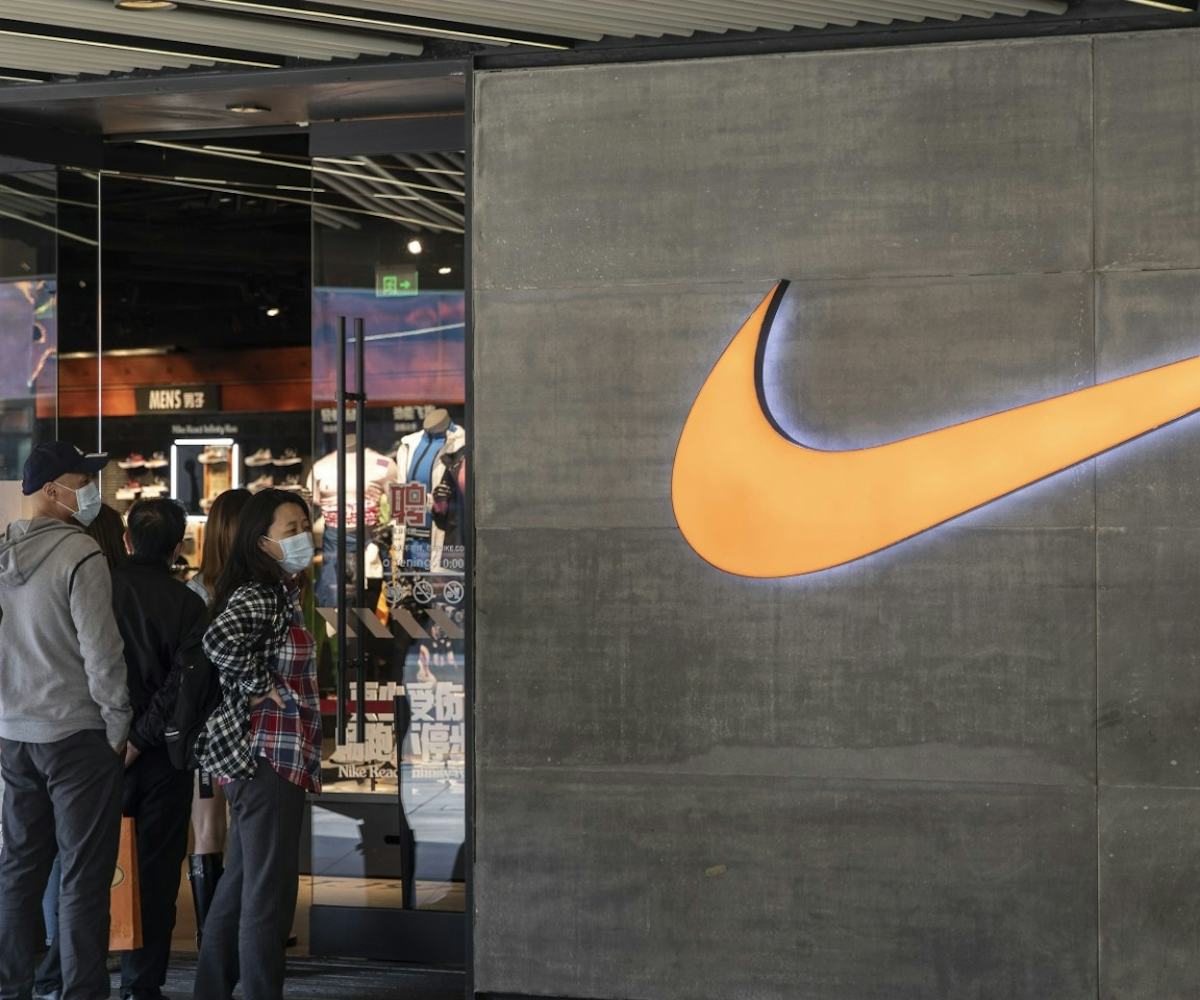 Qilai Shen/Bloomberg via Getty Images
Nike Pledges $15 Million To Coronavirus Response Efforts
The donation is going toward a variety of funds
The company that made the phrase "just do it" famous is doing exactly that. Nike leaders, Nike, and the Nike Foundation collectively are donating over $15 million to help fight the global coronavirus crisis, according to statement issued by the company on Wednesday. The money will predominantly be going toward local communities in its home base of Oregon, where most Nike employees work. The region reached 75 known coronavirus cases of as of March 18, according to the Oregon Health Authority. Portions of the $15 million will go towards the Oregon Food Bank, Oregon Health & Science University, as well as community partners in Europe, the Middle East, and Africa, among other domestic and international Funds.
Nike joins a lengthening list of retailers that are making donations to benefit retail employees and their families, healthcare organizations, and local food banks.
Nike is one of many retailers that have closed up shop around the world, its locations in America, Canada, Western Europe, Australia and New Zealand staying closed until March 27. On March 16, Nike began encouraging corporate employees to work from home. "We are taking additional steps in other Nike-managed facilities, including the option to work from home, staggered work schedules, social distancing and additional safety and cleaning steps to help protect and support our teammates," the company wrote in a March 15 statement. Though all retail stores are closed, a Nike spokesperson confirmed to CNBC that all retail employees would still be paid in full during this period.