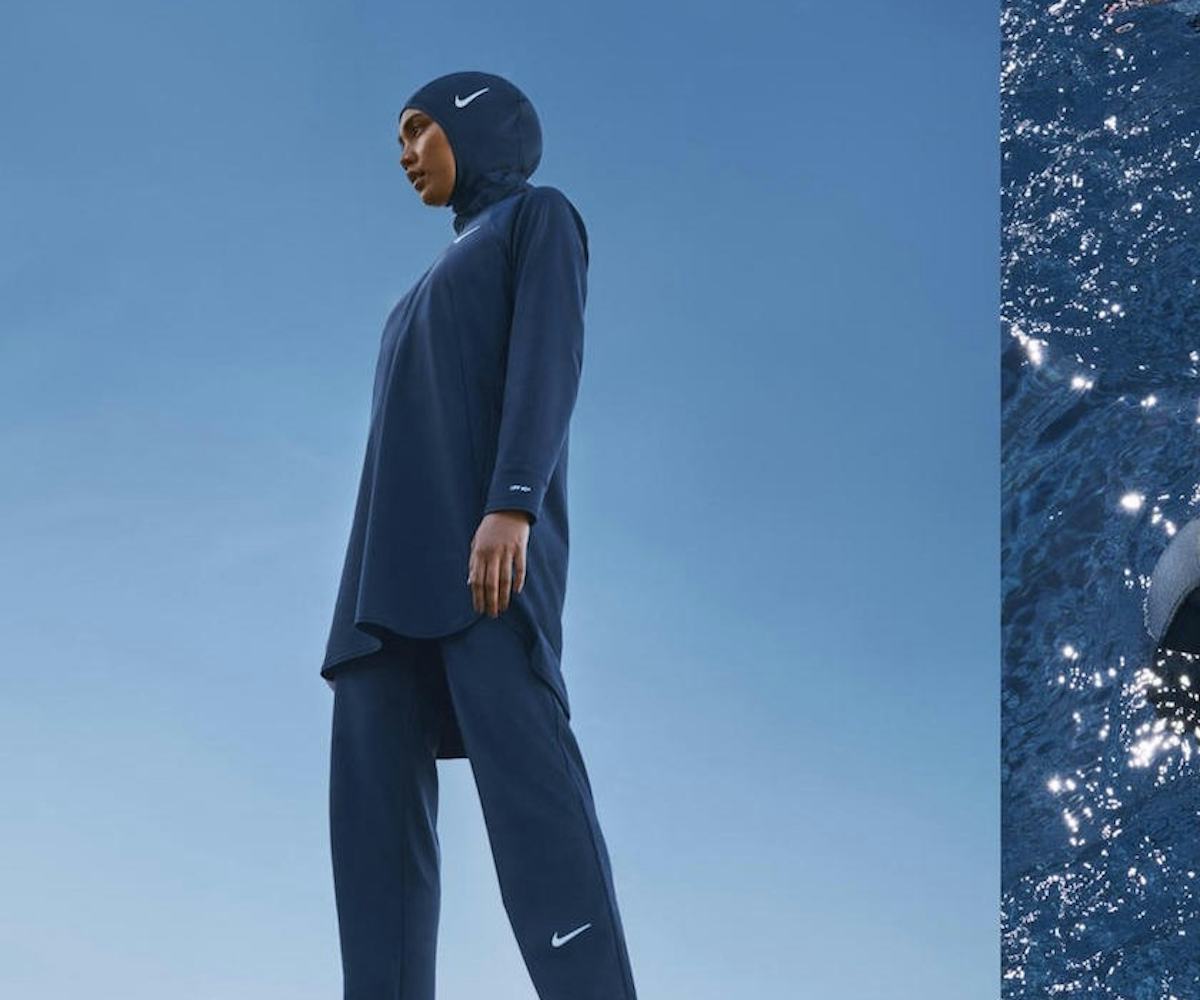 Photo Courtesy of Nike
Here's Your First Look At Nike's First Ever Modest Swimwear
The collection includes a full-piece suit, as well as individual items like a hijab, tunic, and leggings
Nike has revealed its first foray into modest athleticwear with its latest line, the Nike Victory Swim Collection, on Tuesday. The collection includes a full-piece suit, as well as individual items like a hijab, tunic, and leggings, all made to perform effortlessly in the water.
The decision to venture into modest swimwear came in 2018 when Nike designers were visiting swimming pools in Southeast Asia and noticed the adult women were staying covered and sitting alongside the pool rather than going in.
"I remember the team going, 'Why aren't the women in the water?'" said Nike Creative Director, Martha Moore, in an interview with The New Yorker.
Nike first released its Pro Hijab two years ago, and received a positive response, encouraging the brand to expand the options even more.
The price points for the full collection vary, with the Victory Suit retailing for $600, while the hijab, leggings, and tunic range from $40 to $80. But based on the reception, it's all worth it. Each piece is made from a lightweight and breathable warp-knit fabric that doesn't cling to the body or limit speed while in the water. Plus, the material has a UPF 40+ rating to help protect athletes from unwanted sun exposure.
"It's what's your freedom," athlete Bilqis Abdul-Qaadir told The New Yorker. "I get to step on the court or the playing field or in the water and wear what I feel free in. That's the beauty of this suit — I can dive in the water and not worry about anything showing and still have fun."
See more of Nike's Victory Swim Collection, which will be available online and at select Nike retailers in February 2020, below.