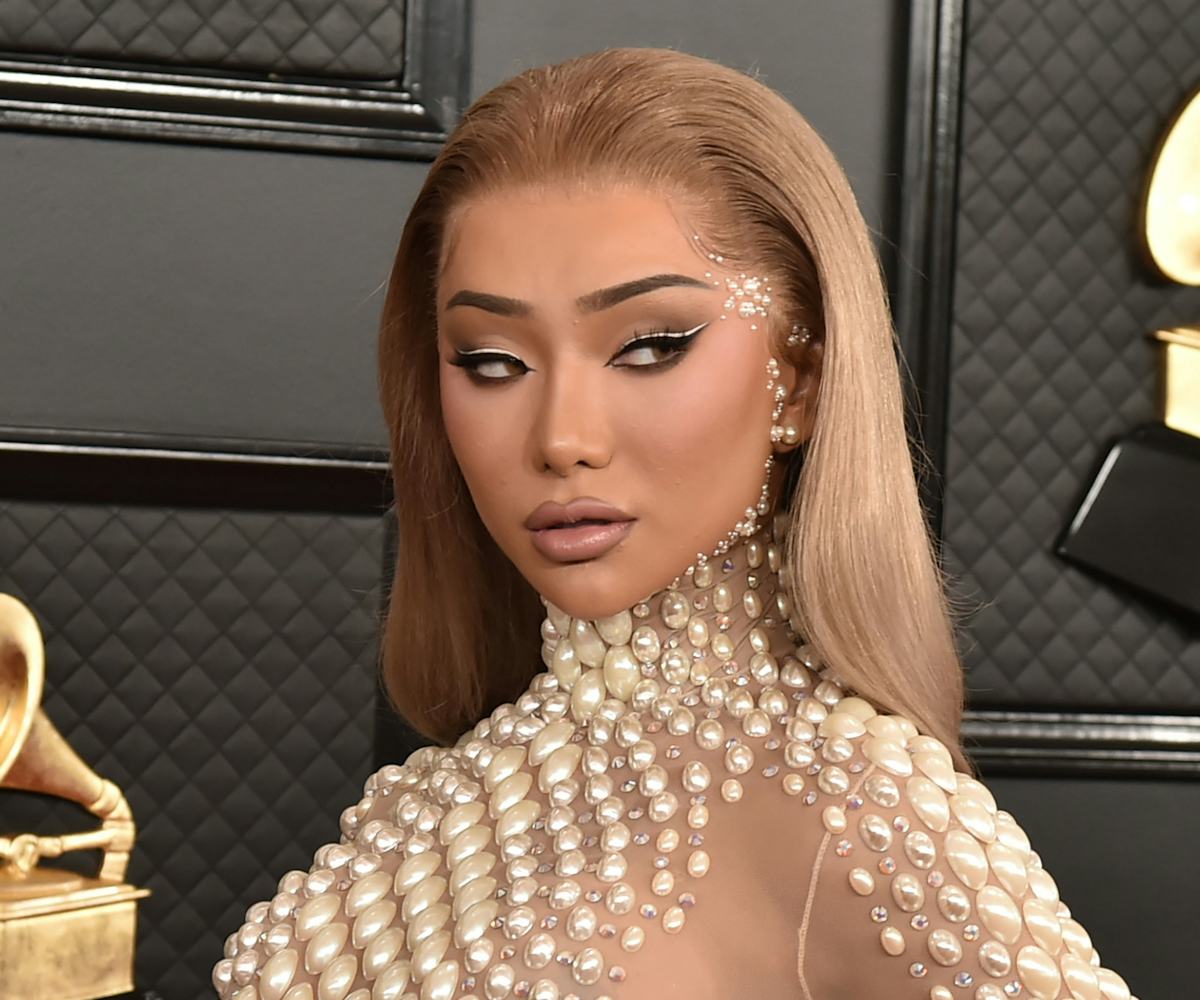 Photo by David Crotty/Patrick McMullan via Getty Images
Let Nikita Dragun's New Snapchat Series Save You From Boredom
See the beauty mogul deal with love, ghosting, and James Charles
After making her mark on the world of YouTube, Nikita Dragun is headed to Snapchat. Beginning on March 21, you'll be able to closely follow along with the life of Dragun. Nikita Unfiltered is the star's brand new Snapchat original series that promises to reveal "a vulnerable new side" to the makeup mogul that fans have never seen before.
Snapchat users will have to tune in to find out what exactly Dragun's new endeavor entails, but part of the ten episode series is slated to follow her as she navigates dating. In the show's initial trailer, Dragun admits that it's difficult to "have all this stuff" and not anyone to share it with. The trailer later includes a clip of Dragun chatting with a friend, discussing whether being transgender impacts their ability to find love.
The trailer goes on to show the YouTuber contending with ghosting and the emotional pitfalls that accompany dating. At one point, even James Charles show up, offering her some advice during a brief car ride. As the show's first peek comes to a close, Dragun tells fans that they'll have stayed tuned to find out whether she can handle finding love and any accompanying rejection.
Posting news of the series on Instagram, Dragun wrote how she was excited and nervous. "This is ME... this is the real Nikita. i have never been this vulnerable in my entire life like i'm so scared of what everyone is going to think after watching this... but ultimately i wanted to be HONEST and RAW... show that this life isn't all sunshine and rainbows," she wrote.
Get a look at the show for yourself, below, and check in for new episodes added daily to Snapchat Discover.