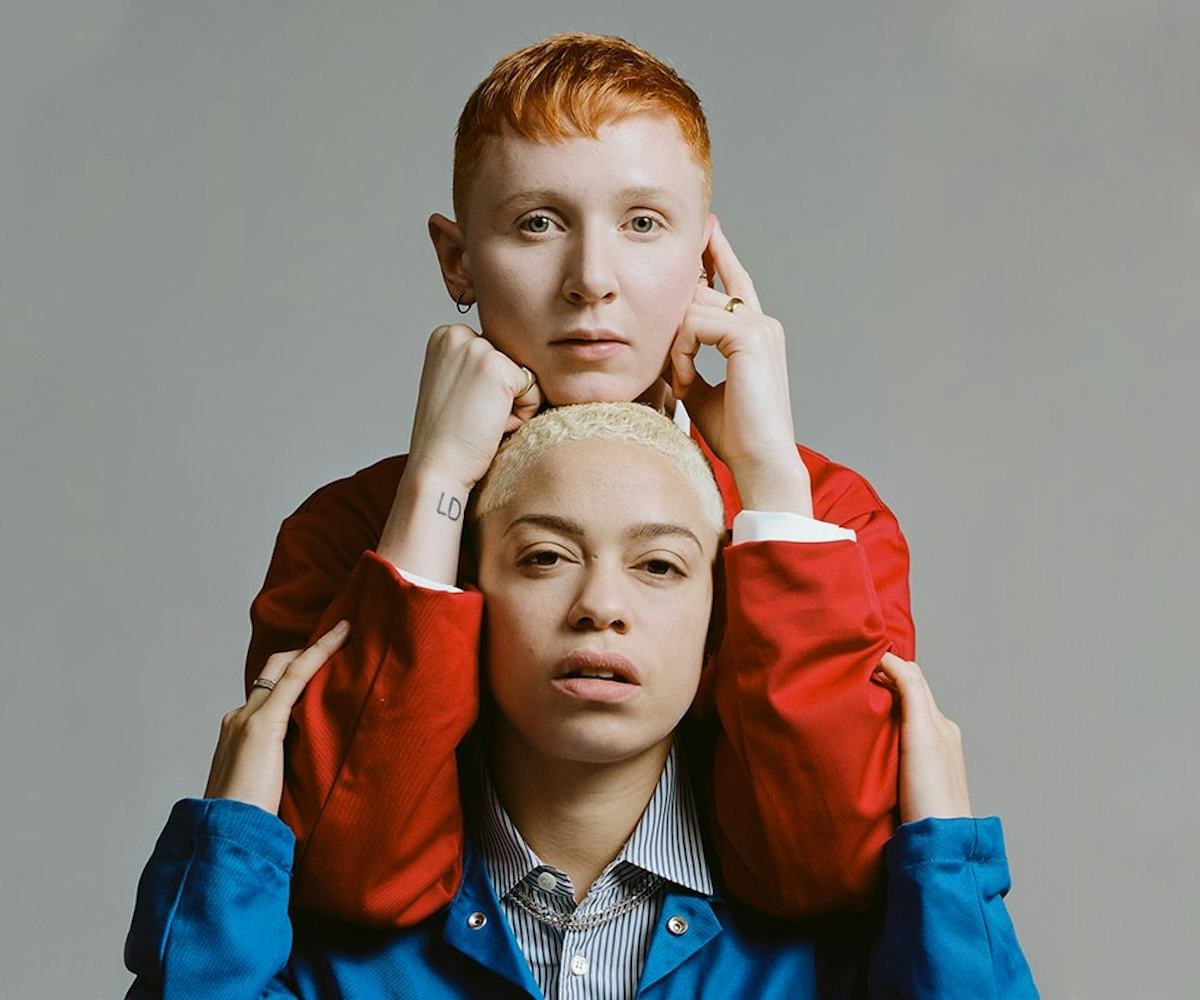 Photo by Louie Banks
Nimmo's Moody New Music Video Is About Creating Your Own Destiny
It's the duo's latest electra-pop anthem for the ages
London-based synth-pop duo Nimmo has released a music video for their new single "Everything I Wanted," which incorporates dazzling visuals, impeccable fashion choices, and lyrics with a message. Vocalists Sarah Nimmo and Reva Gauntlett make songs that pack a punch, emphasizing the power of queer and female creative voices.
The two tell us they wrote and produced the new twinkly, bass-driven track in "just a few hours" with producer Oil Bayston, and shot the video with director Joel Stagg: "We love making ad hoc videos with him because he knows us so well, [and] we find ourselves super-relaxed when working together."
The video juxtaposes scenes of Nimmo and Gauntlett dancing in pink, tinsel-covered rooms and walking through sprawling, hazy fields. "We made it in the freezing cold in the countryside at 5am," says Nimmo. "Me and Reva have a few memories of nights ending or starting a bit like this. The inspiration came from a time when we walked through a big empty park in Glasgow at 6am on the way back from a party when we were last on tour." Their intention was to create a sultry yet sweet visual mood. "It's about imagining yourself out of a bad situation," Nimmo says. "The idea is that, without picturing where you want to be and visualizing change, it's not possible."
"Everything I Wanted" is the second single from the pair's forthcoming album, a project which was written over the course of two years. Coming out in May, each track will tell a different story drawn from defining experiences that Nimmo and Gauntlett had in their 20s.
Check out the captivating video for "Everything I Wanted," below.