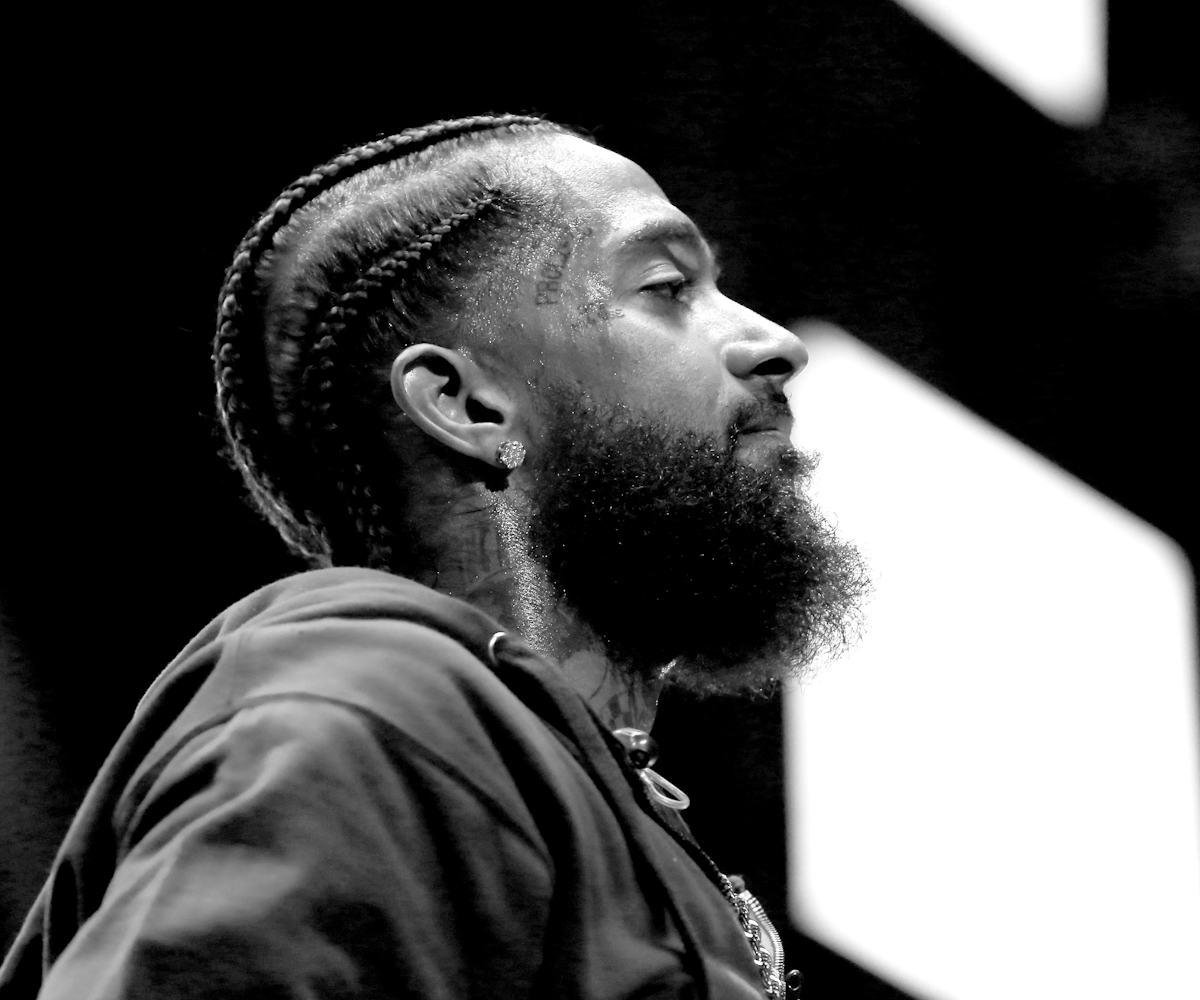 Photo by Ser Baffo / Stringer / Getty Images.
This Is Why Some People Think Nipsey Hussle's Death Is Part Of A Larger Conspiracy
The rapper was fatally shot on Sunday
Nipsey Hussle was fatally shot on Sunday afternoon in front of his Marathon clothing store in the Hyde Park neighborhood of Los Angeles. Today, the LAPD has identified the suspect in the shooting as Eric Holder and issued a warrant for his arrest.
Hussle's fan base, and the broader music community, have spent the past two days mourning the loss of the 33-year-old rapper who was not only known for his music, but his entrepreneurship (in 2013 he released his Crenshaw mixtape and sold copies of it for $100 each; Jay Z bought 100 of them) and his commitment to Black economic empowerment. The latter interest has some people thinking that his death was part of a larger conspiracy.
Hussle was very interested in the life work of Dr. Sebi, the late Afro-Honduran herbalist and healer who claimed to be able to be able to naturally cure a whole host of diseases including AIDS. He was known to have counseled many celebrities on health matters, including Lisa "Left Eye" Lopes and Michael Jackson. In 1987, New York City charged Dr. Sebi with practicing medicine without a license. Though the jury found him to be not guilty, Dr. Sebi was later sued by the New York attorney general and prohibited from making any therapeutic claims with his products. Dr. Sebi died in 2016 due to complications from pneumonia, while in police custody on charges of money laundering, and so conspiracy theorists continue to find the circumstances around his death suspicious.
This all ties to Hussle because, during several interviews, he stated his intent to make a documentary about Dr. Sebi's trial and healing practices.
This has resulted in some insisting that Hussle's death wasn't gang-related or personal, but instead another attempt to silence Dr. Sebi's practices. Hussle himself jokingly acknowledged the possibility of assassination in one interview, in which he laughed as he said, "[If they kill me] ya'll better ride."
Since the shooting, Nick Cannon has reportedly agreed to make sure the documentary gets completed.