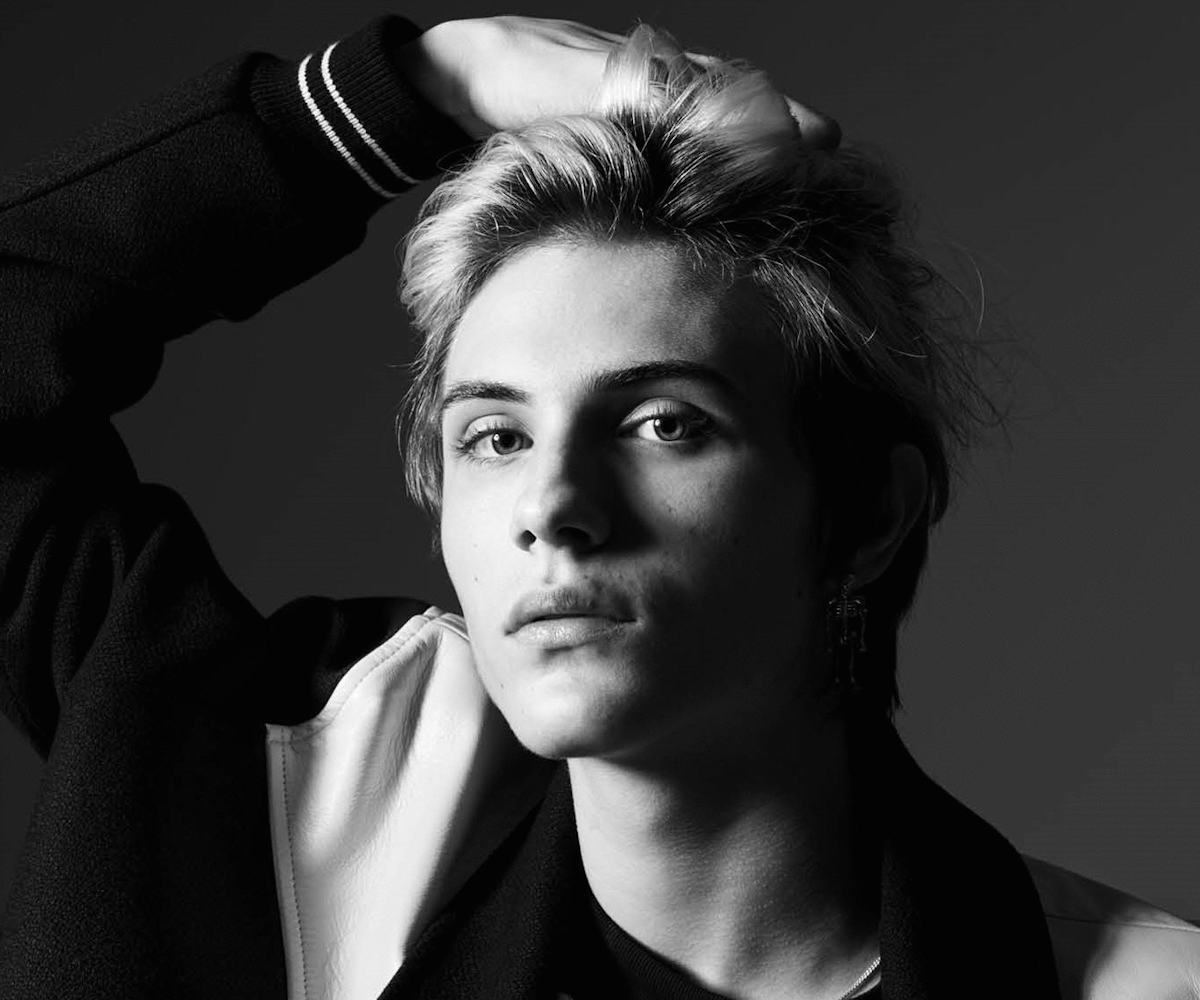 Photo by Hedi Slimane
TikTok Influencer Noen Eubanks Is The New Face of Celine
It appears as though Hedi Slimane is extremely online
Celine isn't afraid of an unconventional casting choice, and for the French fashion house's latest campaign, the chosen muse isn't a typical celebrity or model, but rather 18-year-old TikTok star Noen Eubanks, as first reported by Business of Fashion. The brand made the announcement on Instagram on Wednesday, referring to the Atlanta native as a "teen idol" (Celine otherwise declined to comment).
Eubanks made a name for himself on TikTok as one of the pioneers of the "e-boy" trend, leaning into the genre's eccentric fashion choices and signature, silly lip-syncing videos. Eubanks has more than 7 million followers on TikTok, and the over-the-top style of e-boys and girls has made such an impact on the culture that the phrases were top trending search terms on Google's end of the year lists for 2019.
Eubanks' campaign with Hedi Slimane's Celine is a signifier that brands are starting to look to the platform's growing pool of talent, and considering that plenty of YouTube stars have already scored fashion deals — Emma Chamberlain for Louis Vuitton and Rickey Thompson for Alexander Wang, for starters — it seems like the logical next step for the industry. As TikTok's popularity increases, especially with its Gen Z fanbase, it's likely that fashion brands will migrate to the platform to reach new customers and connect with the younger generation. As of November, TikTok was testing out a shoppable feature to compete with its curated counterpoint (Instagram).
Photography by Hedi Slimane
Photography by Hedi Slimane
Photography by Hedi Slimane