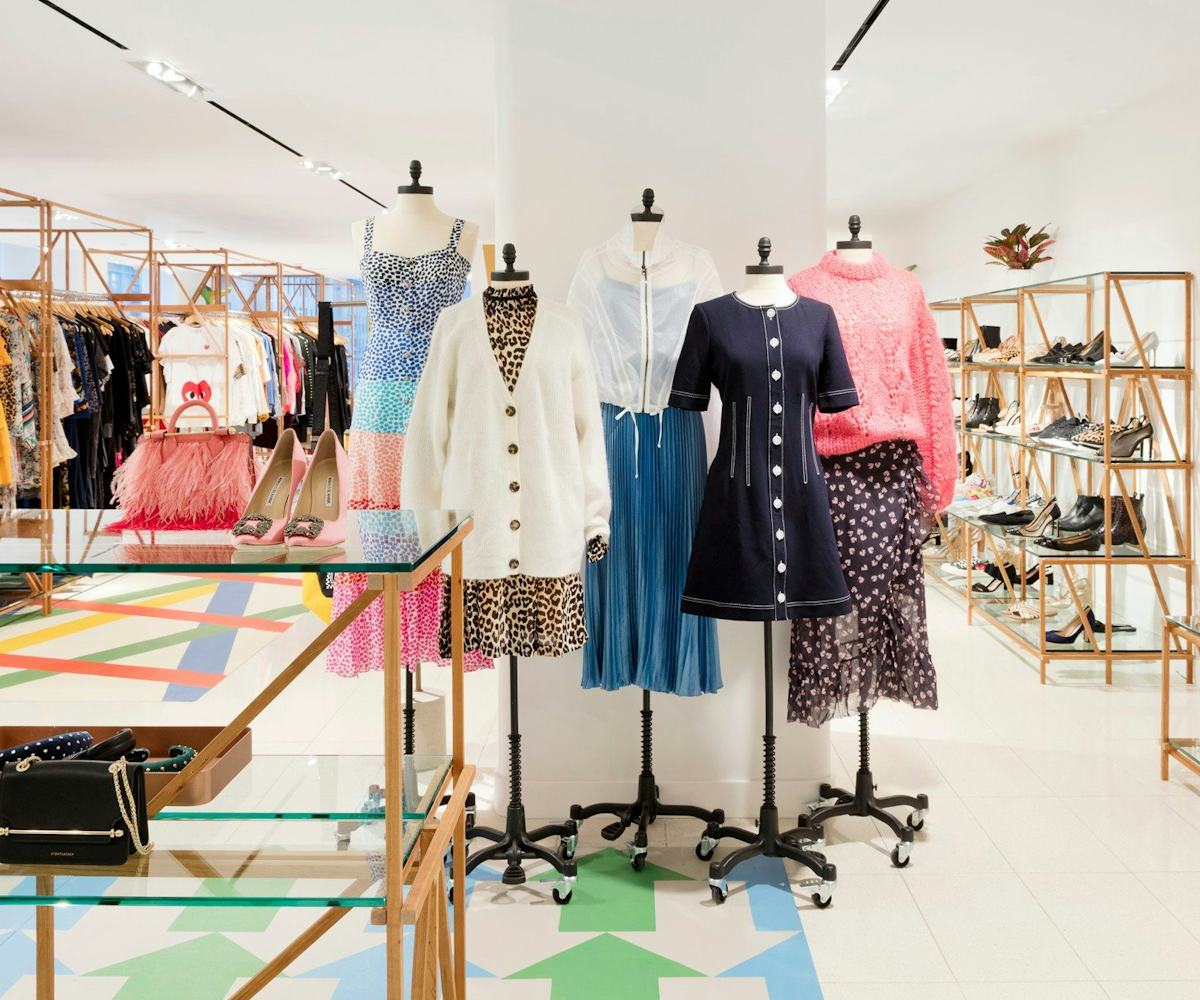 Photo Courtesy of Nordstrom
Nordstrom Launches See You Tomorrow, A Resale & Secondhand Concept
This is going to be your new favorite place to shop
As more and more consumers start to incorporate secondhand clothing into their wardrobes and shopping habits, major retailers and big brands are starting to tap into this rapidly growing market. The latest business to get into it is Nordstrom, with its See You Tomorrow resale concept that officially launches on Friday.
The department store's Vice President of Creative Projects Olivia Kim and her team thought about the idea of resale for over a year, but the reality of actually creating (and curating) something to launch took about six months. "I always call us a guinea pig team. We're small, we're nimble, we're flexible," she tells NYLON during a preview of the in-store shopping experience at Nordstrom's New York City flagship. "So we were able to try to execute and launch this within a quick, short amount of time."
As for the meaning behind the new concept's name, See You Tomorrow was inspired by an extremely famous and intelligent parrot named Alex, who was able to learn more than 100 words of the English language. On the last day of his life, at the age of 31, his final words included the phrase "see you tomorrow."
"I thought that there was something very uplifting and hopeful about it," says Kim. "I love the idea that tomorrow is something different than what it was today. And when I think about the circular life of fashion and the circular life of items — these second, third, fourth lives — tomorrow is always something that's optimistic."
See You Tomorrow is stocked with clothing and accessories for women, men, and children from Nordstrom's quality control center that were gently used, returned, or damaged. In partnership with expert resale company Yerdle, these pieces were cleaned, repaired and refurbished before being offered for sale again. "There's a grading system that we have and it goes from pristine, to excellent, to great, and we don't go below great," explains Kim. "At that level it just means that maybe there's a small scratch but it's still not noticeable. It's still in what we would consider [to be] pretty awesome condition."
Yerdle also helps determine the pricing behind See You Tomorrow's inventory, which spans from the retailer's stacked roster of brands to new partnerships, the first being with Copenhagen-based Ganni. The contemporary fashion label is offering apparel and home items made from its deadstock fabrics.
"We carry so many brands at Nordstrom, and I love the idea that we could do a re-commerce, resale experience that had not only luxury, but also had Patagonia and Adidas and some of these emerging cool, young brands," says Kim. "It felt really accessible in that way. I think that there's a lot of experiences out there where they're trying to capitalize on [resale] still being close to a full price. I'm interested in how we engage the customer who's interested in a brand but may not be able to afford it at full price."
In addition to See You Tomorrow's IRL shop, Nordstrom will be launching its own dedicated site to offer even more handpicked, secondhand items for sale. "There are editorials with very beautiful photography and we'll also share what the original MSRP ("sticker" price) was and what our selling price is," says Kim. "The online experience is a special experience, as well."
What's even more is that See You Tomorrow allows its customers to participate in the resale concept, too. First launching at Nordstrom in New York and eventually online, an intake program will allow anyone to contribute their own pre-loved items in exchange for a gift card. Those newly purchased items could eventually find a second, third, or fourth life one day.