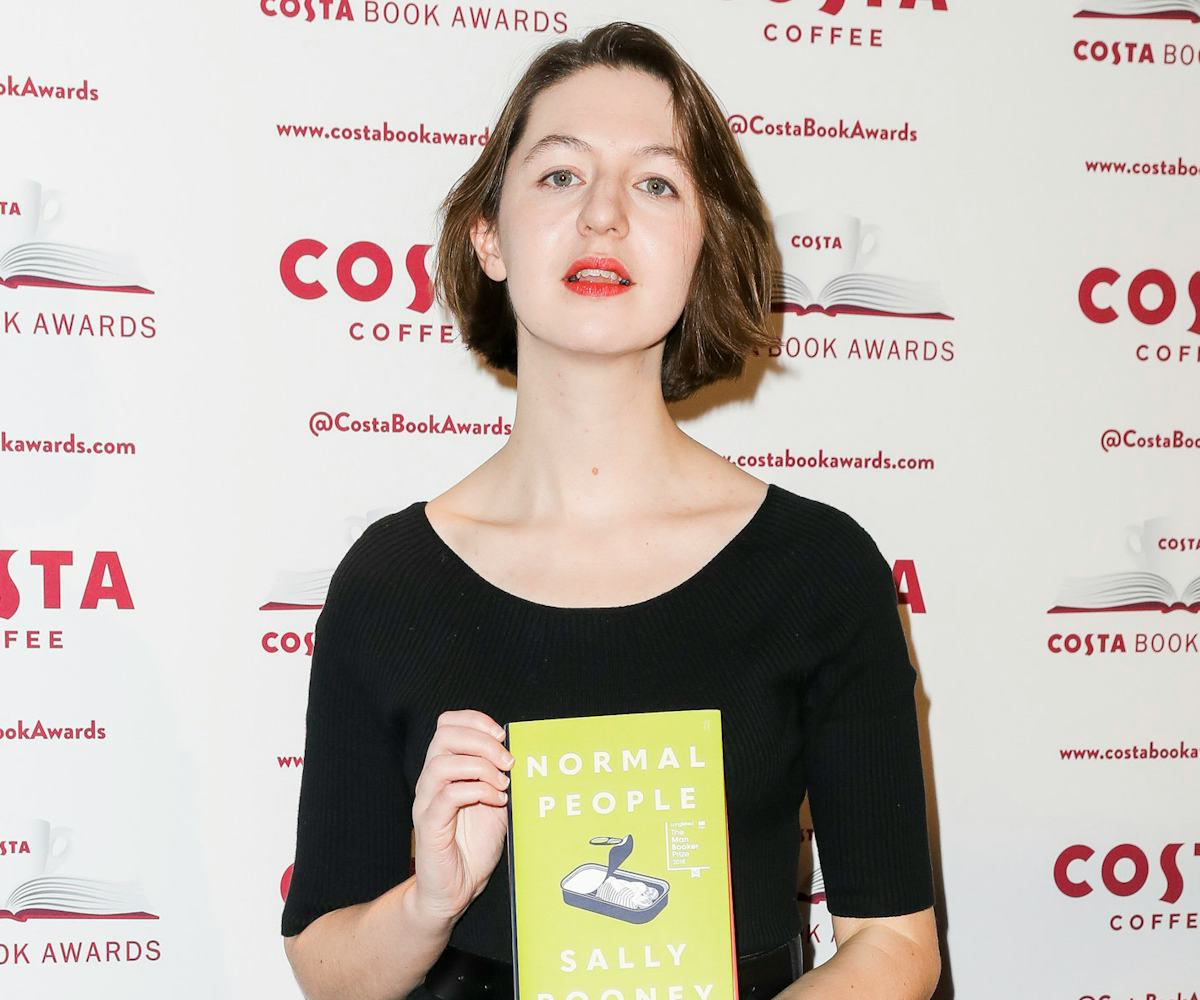 Photo by Tristan Fewings/Getty Images
We Already Know What Our Favorite New TV Show Will Be Next Year
Sally Rooney's book is coming to the small screen (!!!)
Hulu announced today that it has ordered a series based off of Sally Rooney's newest novel, Normal People.
If you haven't read the book (which, you definitely need to ASAP), Normal People follows the lives of two young adults from the same Irish provincial town. Marianne is a wealthy, smart social outcast who is treated poorly by her family, and Connell is the popular, sporty only child of a single mother who cleans houses (including Marianne's) to pay the bills.
The Hulu series will be directed by Room and The Little Stranger director Lenny Abrahamson, as well as Hettie McDonald. It will consist of 12 half-hour episodes, starring Daisy Edgar-Jones as Marianne and Paul Mescal as Connell. Rooney herself is helping to adapt the novel into a television series.
In a press release, Rooney shared that she was particularly excited to be working with Abrahamson. "As a longtime admirer of Lenny Abrahamson's work, it's a special privilege for me to be working alongside him on the adaptation of Normal People," she said. "I couldn't be happier with the cast and team we've put together, and I'm very excited to watch them bringing new life to the story on screen."
The television adaptation of Normal People goes into production next week in Dublin, Ireland, and will be released in 2020. We already know it will be our favorite show next year.