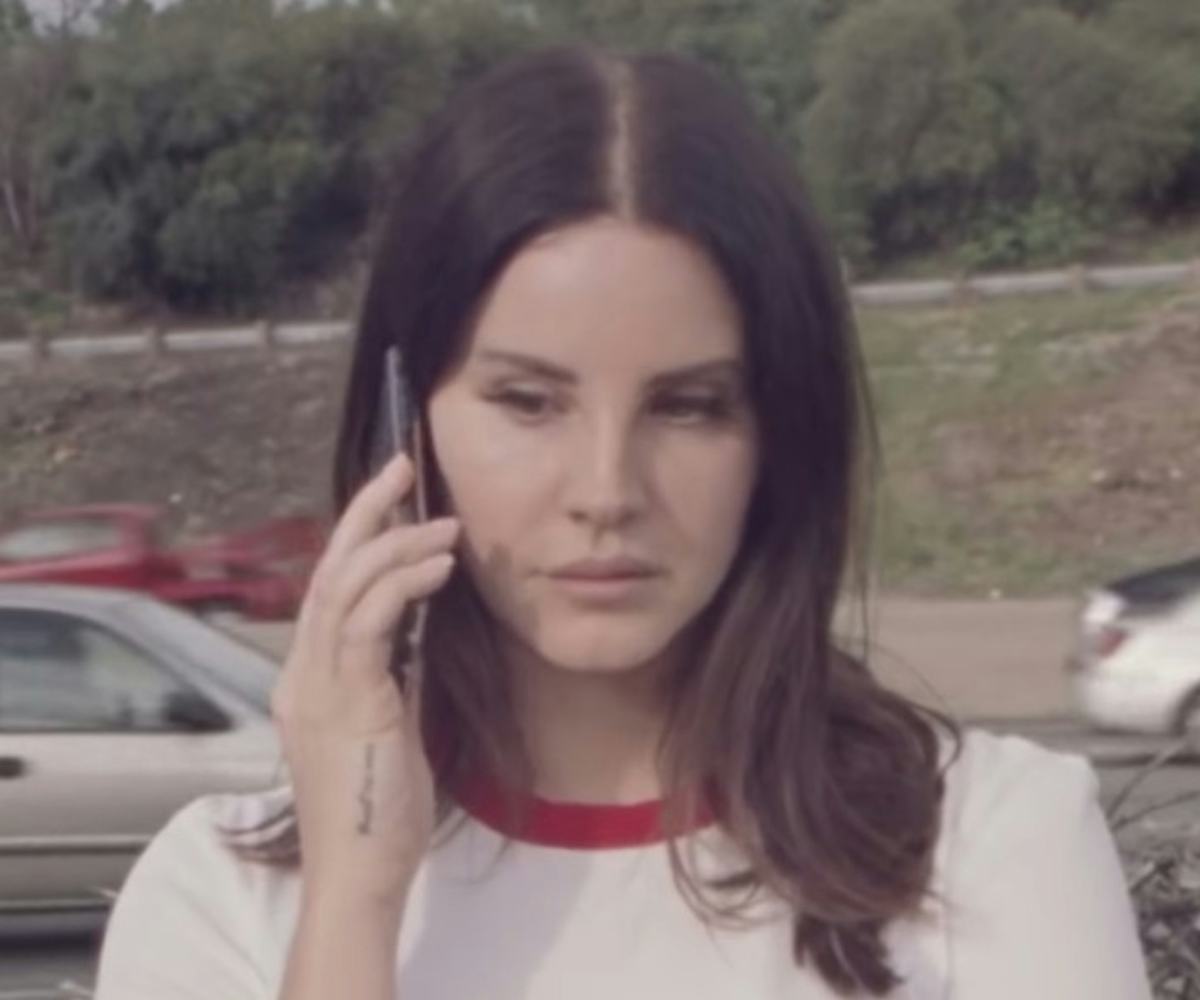 YouTube
Lana Del Rey's 'Norman F***ing Rockwell' Video Is Magical & Complicated
The 14-minute-long visual is out now
Here's one last beautiful gift before everyone goes off into the void that is the holiday season: Lana Del Rey's new, incredibly cinematic Norman F***ing Rockwell music video. Directed by her brother Chuck Grant and edited by LDR herself, the 14-minute-long visual was released by the singer on Friday, and it contains the videos for three separate songs from the singer's sixth record: "Norman F***ing Rockwell," "Bartender," and "Happiness Is A Butterfly."
True to Del Rey's signature aesthetic, the video was filmed on Super 8, and grants us a peek into her own private Los Angeles — one where couples now kiss against a backdrop of oil plant explosions, cartoon animals and birds flitter about us, and where military-grade aircrafts jet across the blue skies. Meanwhile, Del Rey's enduring musical ethos of searching for romance, unconventional beauty, and life in the midst of all our worldly mess and turbulence, is perhaps illustrated the clearest it's ever been here.
One discomforting and strange scene in "Bartender" finds Del Rey and her friends sitting in the back of a truck throwing food onto a tailing police car. They're laughing as they do this, and when the officers get out of the car, as explosions are going off in the distance, they lightly scold the girls before joining in on the fun. It's difficult to view the interaction as a deliberate critique of some sort — Del Rey is, after all, dating a cop — but in her dense and idiosyncratic mystical canon, the interaction does feel more surreal, and maybe a little nihilistic. It's hard to tell. She could also just really love her boyfriend, and this is just their origin story, or to quote the song right after: "Happiness is a butterfly/ We should catch it while dancing." Watch the video below.