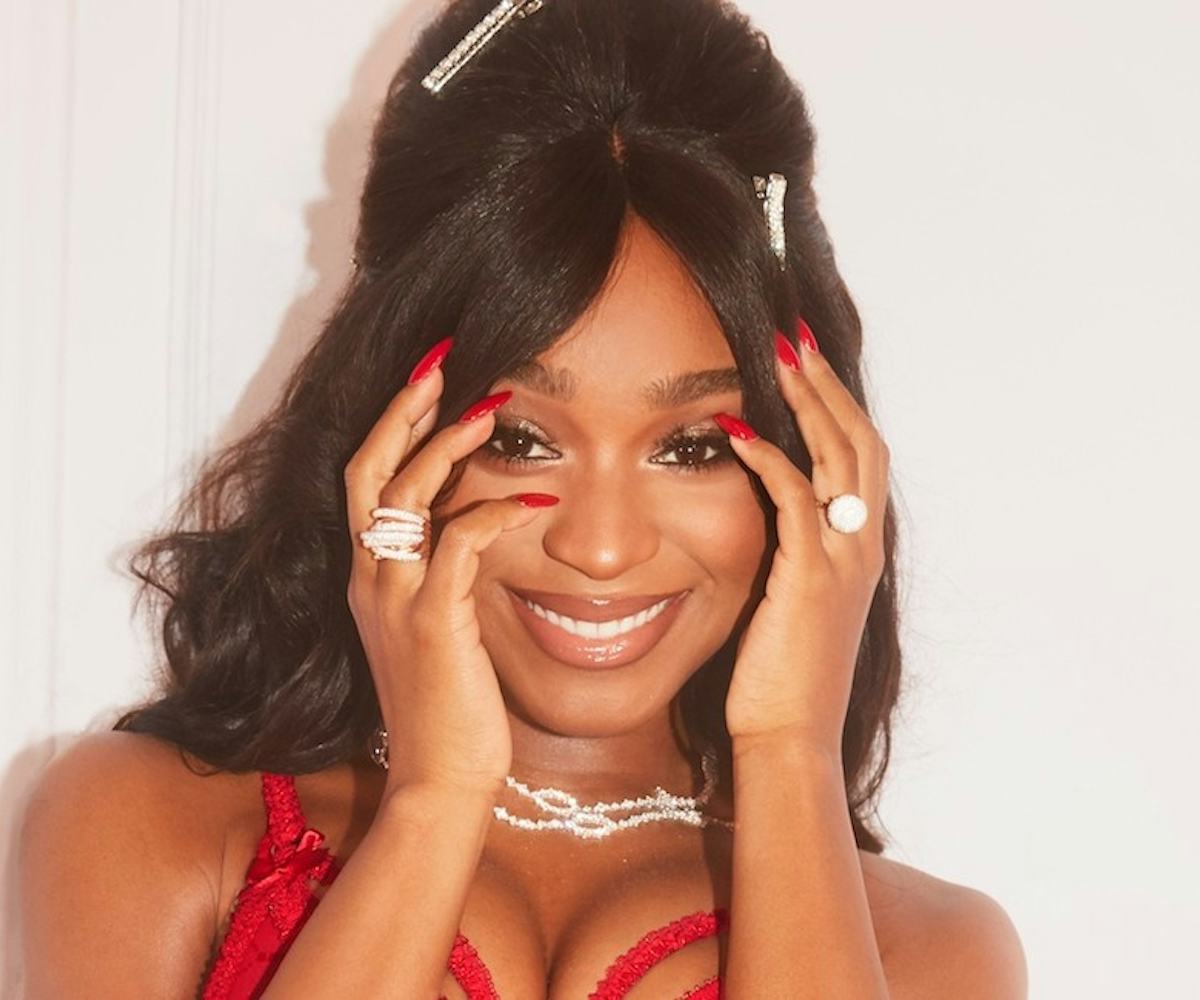 Courtesy of Savage X Fenty
Normani Is Savage x Fenty's First Brand Ambassador
Handpicked by Rihanna herself
Rihanna has enlisted her first official ambassador for Savage x Fenty. On Thursday, it was announced that Normani will be the lingerie brand's first spokesperson. She makes her debut for the company as the star of its holiday campaign, wearing head-to-toe red lingerie.
Back in September, Normani performed during the Savage x Fenty show at New York Fashion Week, which impressed not only viewers, but Rihanna herself.
"I was very excited and really honored, especially that the ask came from Rihanna herself," she told Vogue about her new gig for Savage x Fenty. "I know that this is her passion project, something she genuinely and wholeheartedly believes in and cares about, and the fact that she wanted me to be a part of that meant a lot to me. She is somebody I've looked up to for a very, very long time. She's had so much influence on me in terms of pop culture and as a woman, but also in terms of how she's able to do things gracefully while being cutting edge, being bold, pushing the needle, and changing the narrative."
During her fashion show performance, Normani, of course, wore lingerie from the brand — something she said she had to "have a conversation with herself" about beforehand for a confidence boost.
"To be completely honest, that was my first time performing in lingerie, but [the fact that] everybody around me — the dancers, the models — felt empowered really helped," she said. "Also the pieces themselves help boost that confidence. Yes, I perform on stage almost every night and performing is something I'm used to, but like I said I've never performed in lingerie, so I had to commit. I did have a conversation with myself: OK, all you can do it commit because you are in lingerie in front of people you don't know! All you can do is really commit because you are going out there. That's exactly what I did. I love to dance and I feel like it came from my heart. Rih specifically asked for me to dance, and so I was just really, really excited to be a part of that moment. I feel like it was really revolutionary and really very special. I'm just really excited to watch the growth of Savage X and hopefully continue to be a part of it."
"Normani is the perfect choice for a Savage X ambassador," Rihanna wrote in a statement. "She exudes confidence and power. Everything she does is executed with passion and the belief she's going to kill it. That's why people gravitate towards her." The Savage X Fenty collection is available to purchase now, with sizes ranging from 32A – 42H and XS – 3X.