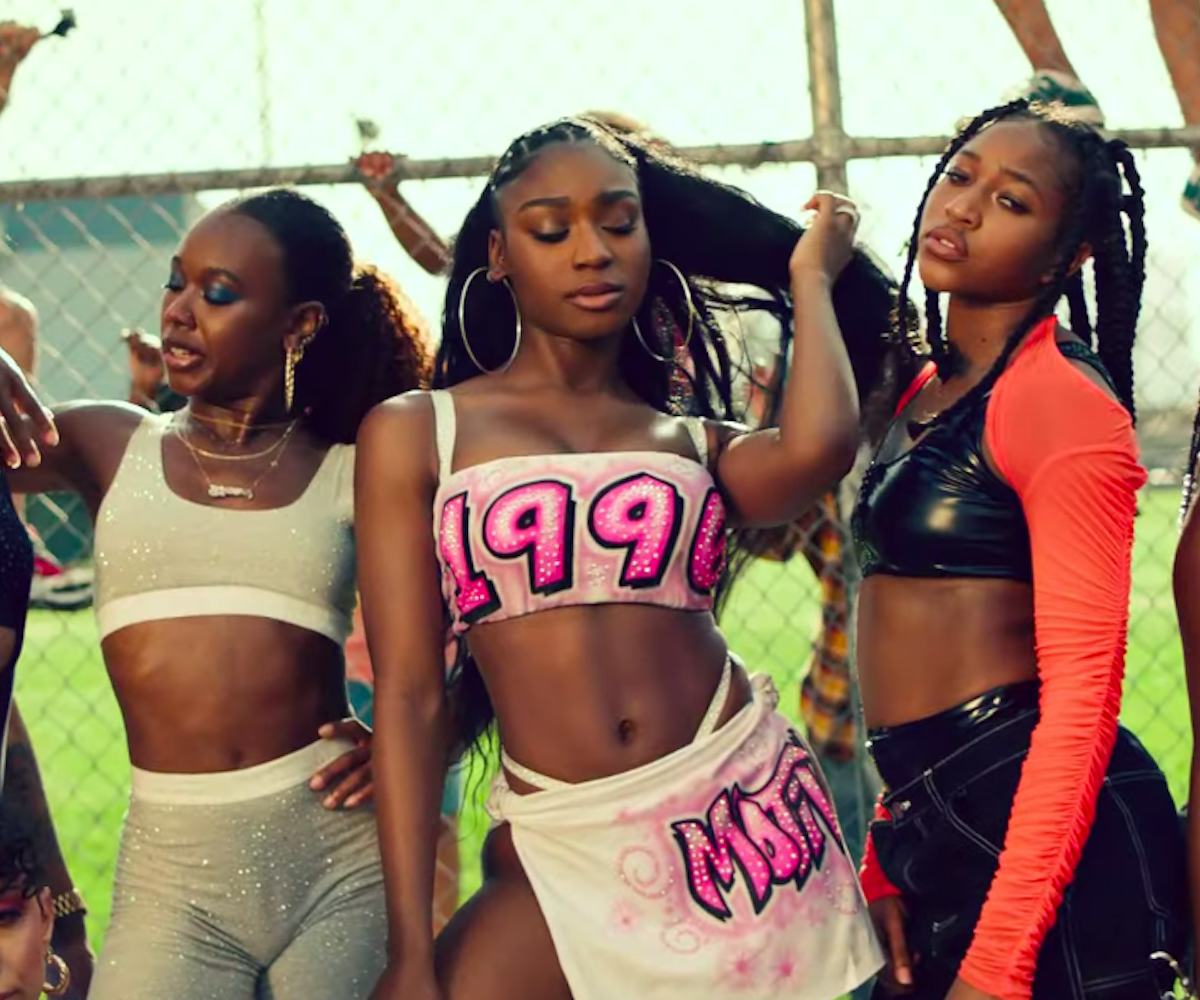 Photo courtesy of RCA Records.
This Fat Girl Takes Normani's Man In Her "Motivation" Video
Normani has done it again. She just dropped a video for her new single, "Motivation," and she is serving full choreography, a summery beat, amazing vocals, and an homage to some of our early-2000s pop icons.
She drew from Beyoncé's "Crazy In Love," that whole Ja Rule era of dope R&B hooks, and BET's iconic music-video countdown show 106th & Park. This well-moisturized queen came for all of our edges and I volunteer mine in tribute.
However, the highlight of the video for me was a cameo by Canadian plus-sized model, Nao. Normani and her gang of cool girls are dancing their hearts out for the attention of a shirtless man walking down the street, in slow motion, of course. And while he spares them a glance, he can't stop walking because his queen, the long-manicured Nao, is waiting for him. She smiles and they walk away. If you listen really closely, you can hear me laughing in the key of "fat girls be winning."
Talking about her role on Twitter, Nao says that she played Ms. Parker in the video (an update on a female character in Ice Cube's 1995 film Friday). "I had to steal her man," she explained. She also praised Normani for creatively tributing the '90s and early aughts and choosing a "big girl" for this role. "Her MIND!" Nao exclaimed. Adding, "She's the star we need." I see no lies here.
Nao, real name Naomie Chaput, has amassed over 230k followers on Instagram. Her signature curves and long nails are a hit in every post.
She was also newsworthy for her part in a short-lived media debacle earlier this year when a promotor told her not to show up to a Miami club because rapper Future requested "no fatties" in the space while he was there. Future denied making such a request, but it launched an important conversation about fat discrimination and the often problematic politics of desirability.
If "Motivation" is any indication, I think the only club-goers who needed to be worried were those in the spot with their boyfriends.