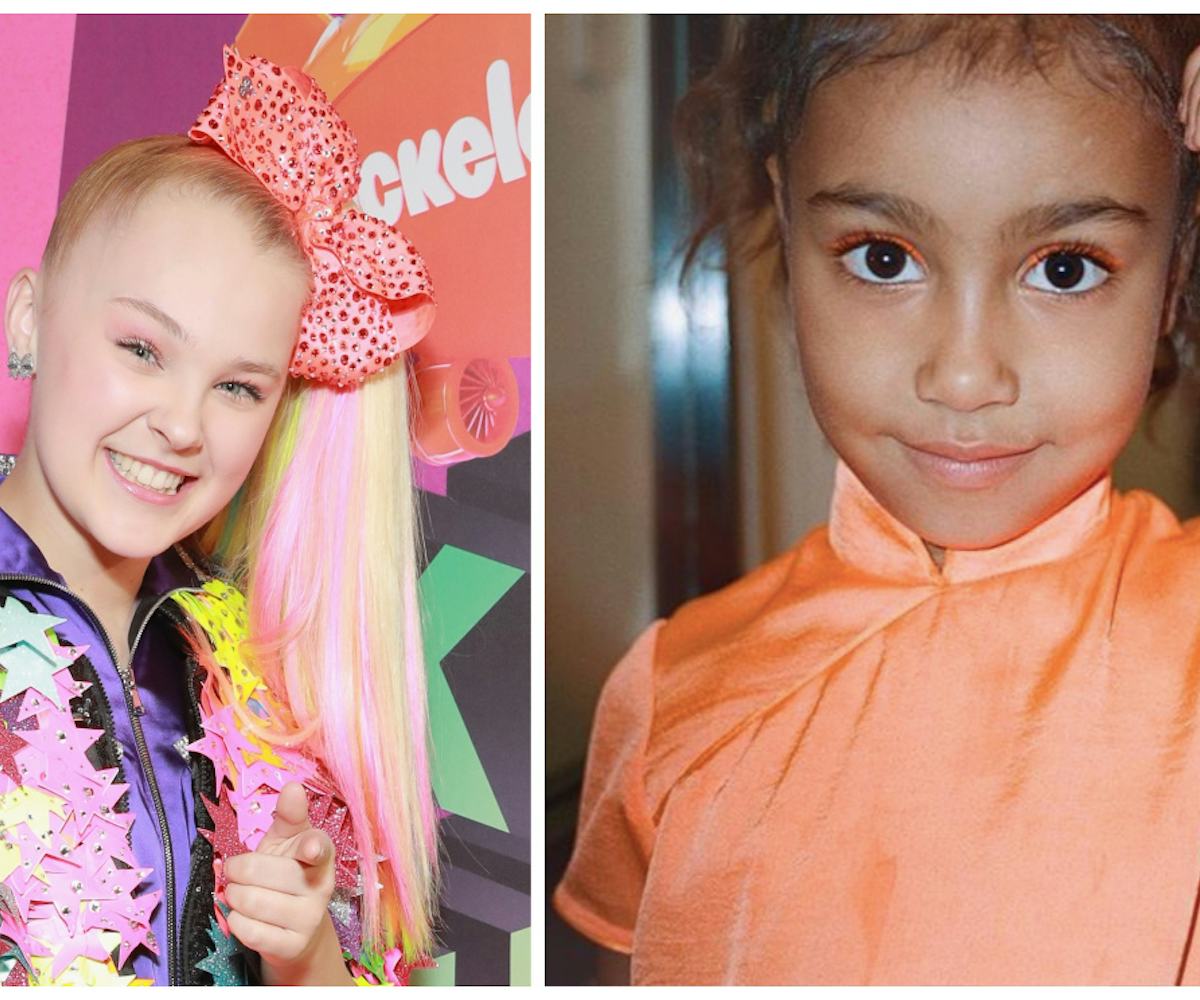 Photo by Rich Fury/Getty Images, via @KimKardashian Instagram
North West And Jojo Siwa Are Collaborating On A Video
North West will collaborate with YouTube star Jojo Siwa, which seems to be her dream come true.
Apparently, after learning that West is a fan, Siwa and her team sent the Kardashian-West family a collection of merchandise, after which West's mom, Kim Kardashian, thanked Siwa in her DMs. The two have been talking ever since, Siwa revealed, which led to the YouTube collaboration.
"Kim reached out to me, and I just responded to it," Siwa revealed to Entertainment Tonight. "So, me and Kim, we made some things happen together. We're actually filming on Wednesday. Super excited about it." Though Siwa was originally under the impression that she would be filming at the Kardashian-West home, North really wanted to see Siwa's home, so they're filming at hers.
Earlier this year, Kim Kardashian tweeted that her daughter is "obsessed" with the YouTuber in a post filled with bow emojis (a nod to Siwa's bows, which she sells in stores like Claire's and Target). Then, last week, Kim revealed that the two had FaceTimed, saying that North's "life is made" and that she was "soooo excited" to be talking to Siwa.
According to Siwa, she plans to upload the finished project this Saturday—and Kardashian might even make an appearance. Regardless of how you feel about either party, this will be a collaboration worth watching.