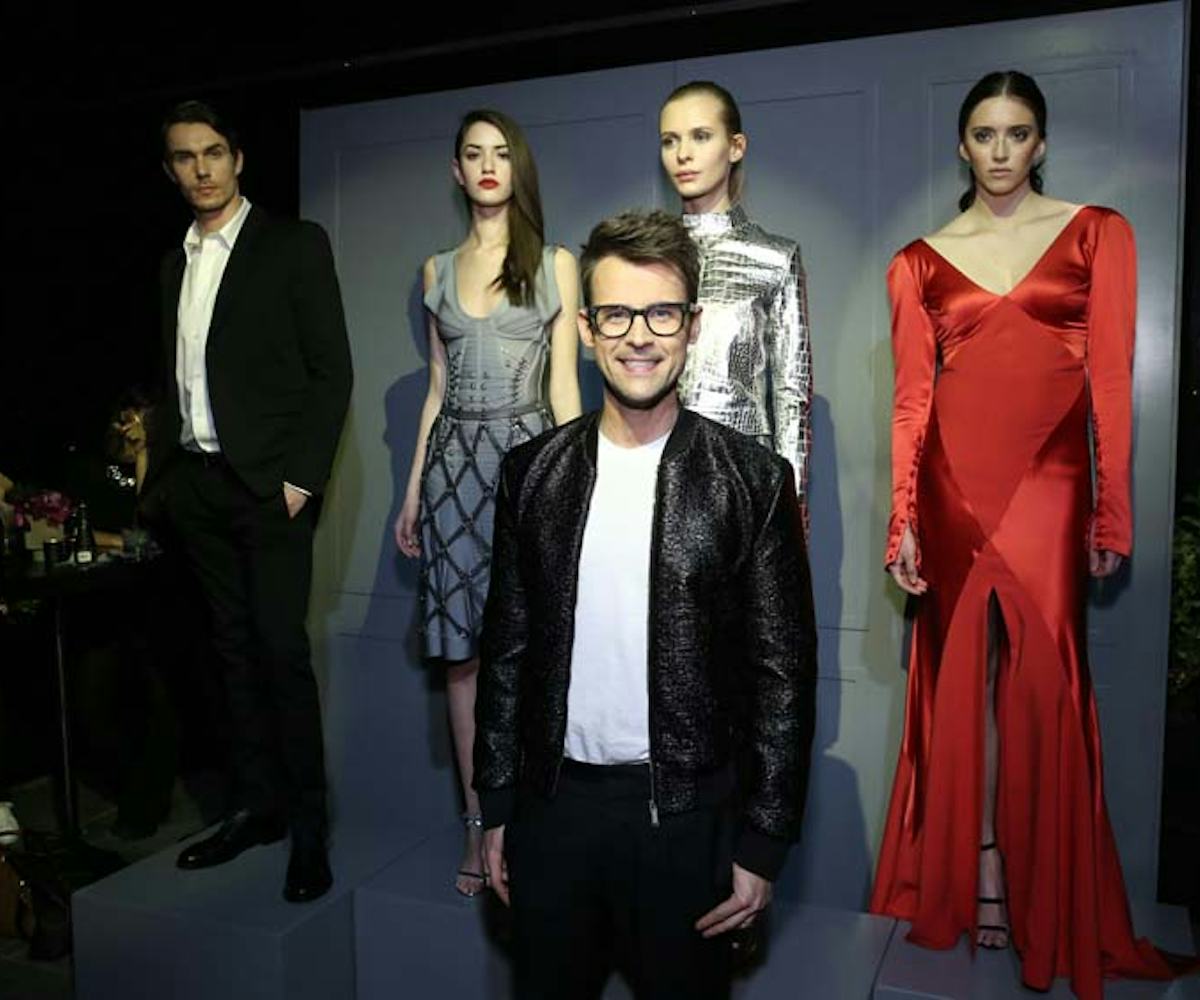 party monster: fifty shades of fashion
Tomorrow, the highly-anticipated film Fifty Shades of Grey finally hits theaters. So, in celebration, we teamed up with our friends at E! and Fashion Police to throw a Fifty Shades of Fashion bash officially kicking-off #NYFW at the PHD Rooftop at Dream Downtown. With a performance by Skylar Grey and a bevy of cool music spun by Twin Shadow and DJ duo The Misshapes, we danced the night away and captured Keeks with our favorite celebrities (Pete Wentz, Cody Simpson, Betty Who, ASTR and half of the Pitch Perfect cast)—sipping on DeLeon Tequila cocktails and Strongbow Hard Cider. After, we all took Lyft rides home (which happens to be the best way to end an awesome night, if you ask us). 
Click through the gallery to relive all the fun.
Orange Is The New Black's Jackie Cruz
Twin Shadow had everyone dancin'
The fabulous Zanna Roberts Rassi
The Blonds!
Rachel Brosnahan
Fall Out Boy's Pete Wentz
Thanks to Lyft for getting us home safely last night!
Derek Hough
Skylar Grey blew us away!
Our Editor-in-Chief Michelle Lee with Fashion Police's Brad Goreski
DeLeon Tequila
NYLON's Dani Stahl
Louise Roe
DeLeon Tequila makes the best cocktails
Leigh Lezark of The Misshapes
Last night we sipped on Strongbow Hard Apple Cider
Cody Simpon made us swoon over his Aussie accent
Bryan Boy
Betty Who
Brad Goreski and Christian Siriano
Audrey Kitching in the Keek Konfessional Booth
Angel and Dren
Hair Inspo
Ivy Levan
Alex DeLeon and Pete Wentz
The 'NYLON Pink' and 'Mr. Grey' cocktails with DeLeon Tequila were our fave drinks of the night