Blacklane Chauffeur Review: The "Quiet Luxury" Of Car Services
In a city filled with Ubers and Lyfts, this premium car service is bringing "quiet luxury" to the streets.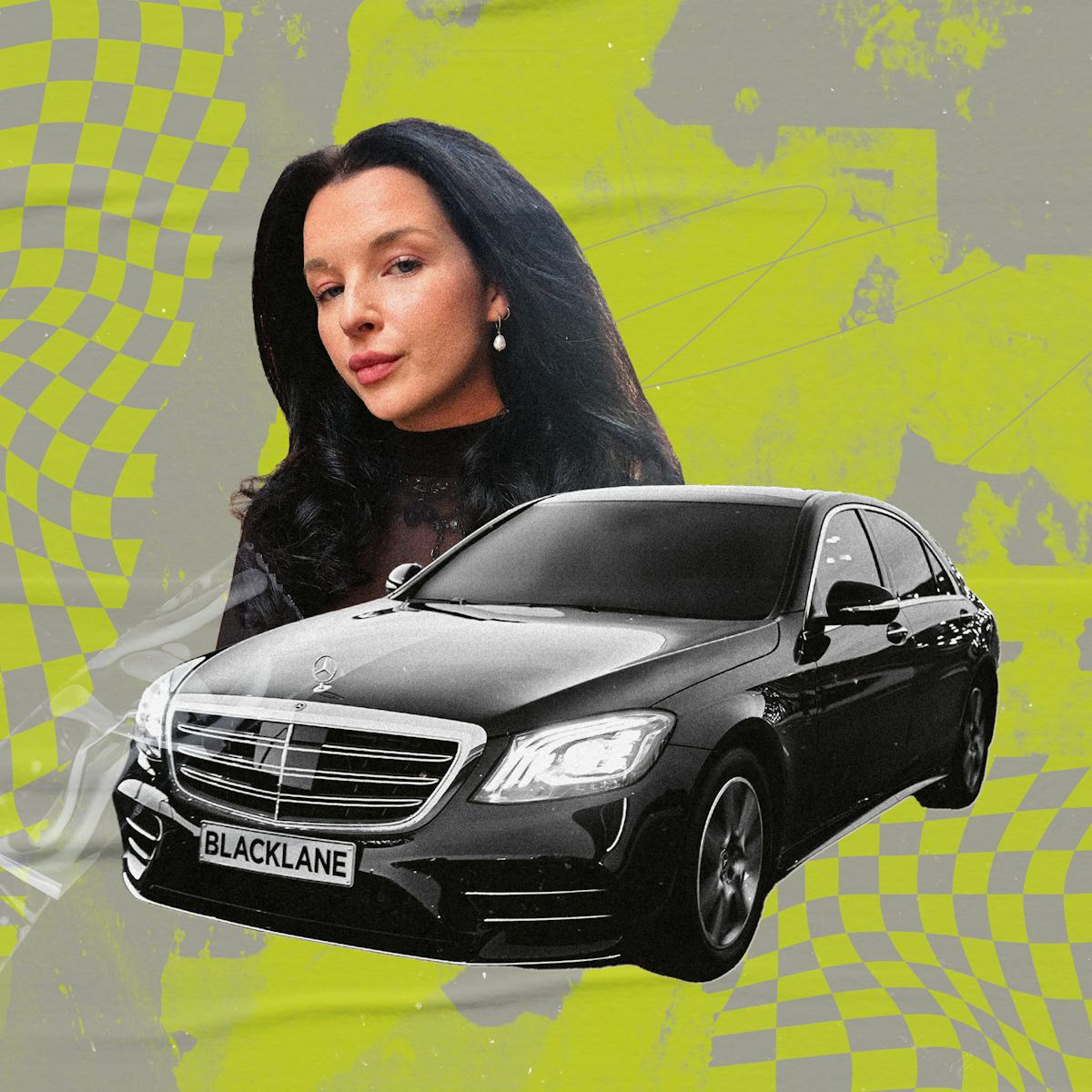 During New York Fashion Week, all sense of time goes out the window.
It was September 12th, the night of Wiederhoeft's Spring 2024 fashion week afterparty (the designer everyone seemed to be buzzing about this season), followed by a VMAs afterparty at downtown "It" bar, The Mulberry — and I was already running very, very late. While I may be a woman of lateness, I am also a woman of courtesy calling; providing whoever's victim to my tardiness with an updated ETA at the very least. I texted my Blacklane driver around 8:00 p.m., already anticipating several frustrating outfit changes, and asked if we could push my pick-up from 9:00 p.m. to 9:15 p.m. Seeing it was my first time using the car service, I wasn't sure if it would be too much of a hassle to change the pick-up time so last minute. I'll admit, I did feel a bit silly asking for an extra 15 minutes, but I also hate making people wait on me. He quickly replied, "Not a problem." Crisis averted.
As someone who is always out on the town, I've heard of Blacklane a many times through the grapevine. Fashion week attendees, editors, and friends alike have attested to the streamlined chauffeur service. In a world filled with Ubers and Lyfts, Blacklane seems to be the new car service on the tip of everyone's tongue; the ride of the times, if you will.
While the luxury car service is definitely priced steeper than most ride-hailing services du jour, Blacklane is luxurious amongst the other options. In a town that never sleeps (and never stops commuting), there are a lot of transportation options, albeit not a lot of them work. Trains, ferries, bikes, and the classic "it's just a 15-minute walk" situation can all get you there, but on special occasions, it's nice to be driven around like royalty—especially during fashion week; especially in a big fancy car. When you're running around in itty bitty heels and it's so unbearably humid that your makeup is running in places it shouldn't be running: luck be a lady who has a driver.
I opened the door of my apartment and my friend and I giddily skipped down the stairs at the sight of our 2022 Mercedes Benz S580 waiting for us directly out front. My driver was already standing outside, greeting us with a smile. I could tell: this man was a certified Good Driver.
Our ride began and the lights dimmed, illuminating the interior's pink LED lights. My friend and I couldn't help but laugh at how girly our G.N.O. just took a turn for. It really is the year of Barbie-pink.
A smooth ride that doesn't involve getting your neck thrown out doesn't go unnoticed — especially on New York's cobble-stoned streets. In fact, our ride was so seamless from Brooklyn to downtown Manhattan that I was able to apply lipstain while in motion. I looked over to my friend who hadn't spoken in a few minutes. " I could fall asleep in here," she managed to mumble out. She was right: the car headrests had plush, memory foam-like pillows that were looking increasingly welcoming.
Our ride had almost come to an end. We pulled up to our first destination at the Walker Hotel in Tribeca and our gentleman of a driver insisted on getting us as close to the entrance as possible. He opened both of our doors and released us for the evening, making sure we both grabbed our courtesy Fiji waters from the car's center console. Walking up the steps towards the publicists and their clipboards, I will say a part of me was disappointed. I would've had the best nap of my life on those plush little pillows.