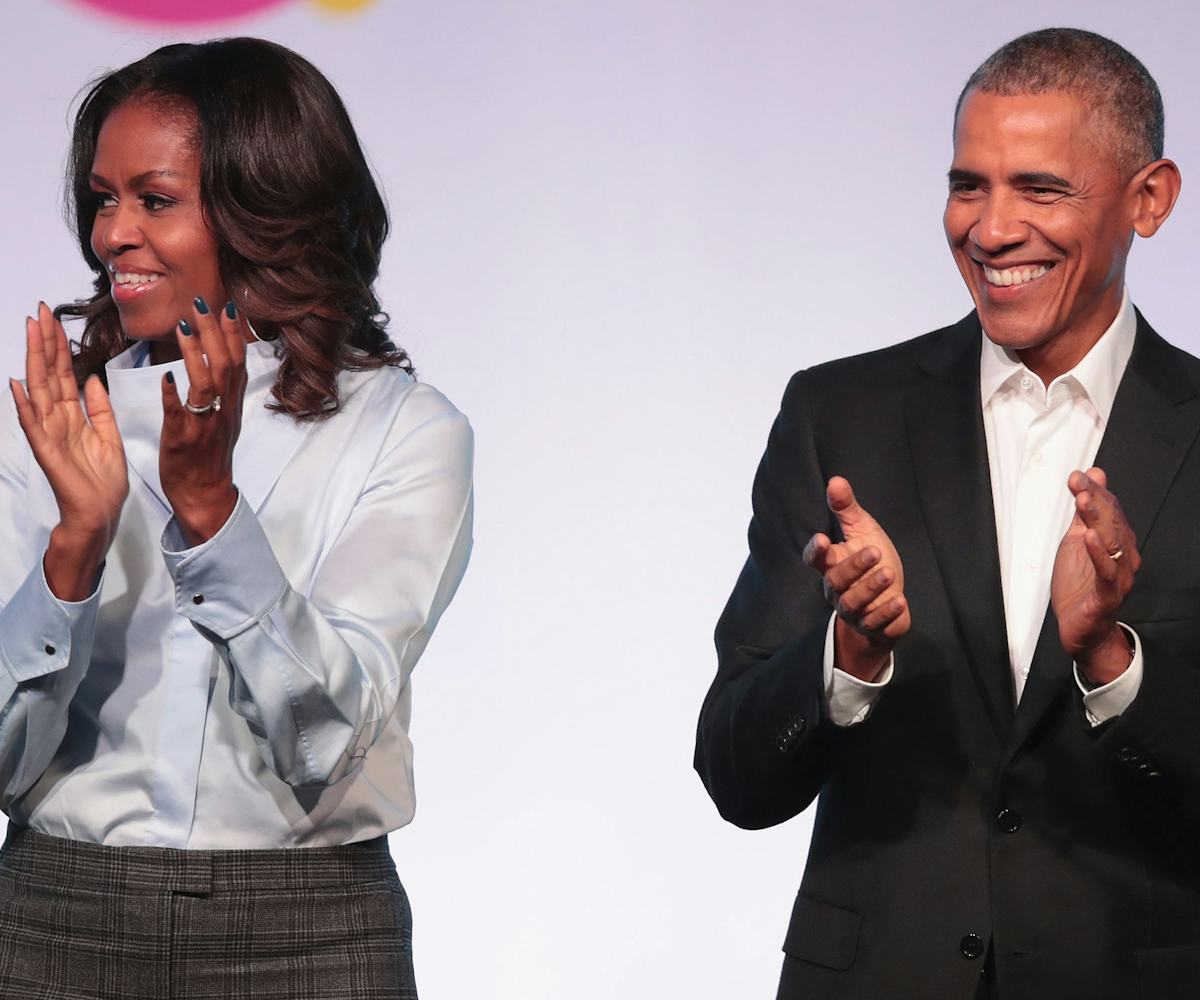 Photo by Scott Olson/Getty Images
Barack And Michelle Obama Announce Their First Slate Of Netflix Projects
They're going to educate us all
Barack and Michelle Obama have announced their first slate of film and television projects, which will be released on Netflix in the coming years. Created with their production company Higher Ground, the content looks like it will focus heavily on bringing marginalized stories to the screen, and educating those who watch.
Some of the projects include an adaptation of a Frederick Douglass biography, a post-WWII fashion drama that shows the unfair disadvantages that women and people of color were given, and a series made for preschoolers from the creator of Drunk History (which I will definitely be watching, even though it's not for me). And, yes, the pair is also adapting Michael Lewis' The Fifth Risk, which may or may not include some shade thrown at our current POTUS.
"We created Higher Ground to harness the power of storytelling. That's why we couldn't be more excited about these projects," President Obama said in the statement. "Touching on issues of race and class, democracy and civil rights, and much more, we believe each of these productions won't just entertain, but will educate, connect, and inspire us all."
The seven projects revealed aren't the only ones we can expect from the former First Family. The statement notes that additional announcements will be made in the coming months. We're not sure when these releases will come to Netflix, but we're hoping it's soon.