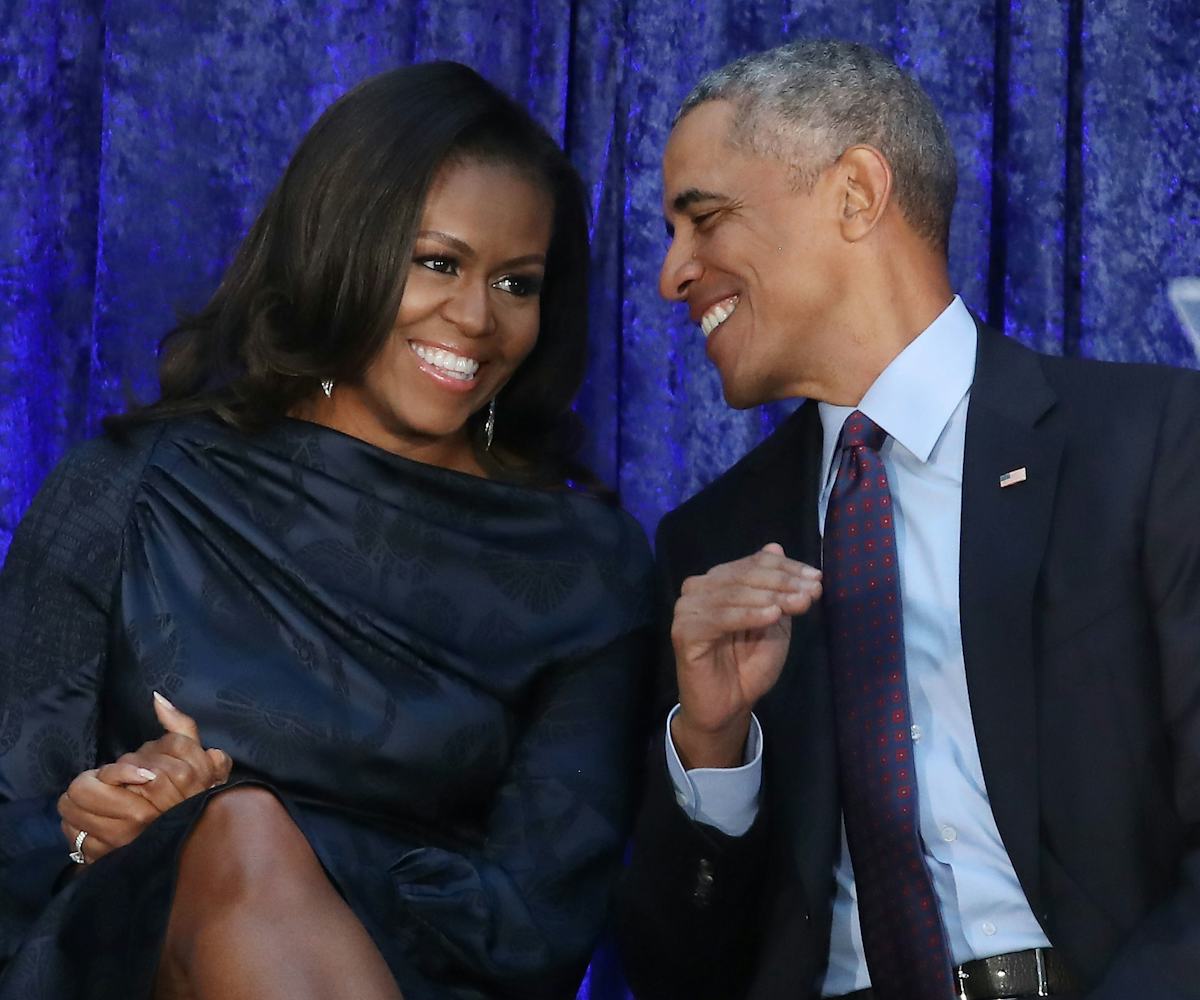 Photo by Mark Wilson / Getty Images.
Get Ready To Add The Obamas To Your Podcast Lineup
They are covering all bases in their entertainment industry takeover
Best-selling memoirs? Check. A multi-year deal to create original content for Netflix? Check. The Obamas are no longer in the White House, but their life in the public eye is far from over. They are covering all bases with the addition of their latest endeavor: podcasts. According to Variety, Higher Ground, the production company founded by Barack and Michelle Obama last year, announced today that they've inked a multi-year deal with Spotify where they are "set to develop, produce, and lend their voices to select podcasts on a wide range of topics." Apparently, they've booked the deal through Higher Ground Audio, a division of the company that is dedicated exclusively to podcasts. There are no further details on specific shows, yet.
There is absolutely no denying that the Obamas are probably the coolest family to come out of the White House, ever. That they've decided to make the entertainment industry their next frontier feels like a natural transition when they call people like Oprah, Beyoncé, and Ellen friends. Spotify is certainly thrilled about their new partners. Chief content officer Dawn Ostroff released this statement to Variety, "President Barack Obama and Michelle Obama are two of the world's most important voices and it is a privilege to be working with them to identify and share stories that will inspire our global audience, which looks to Spotify for unique, breakthrough content."