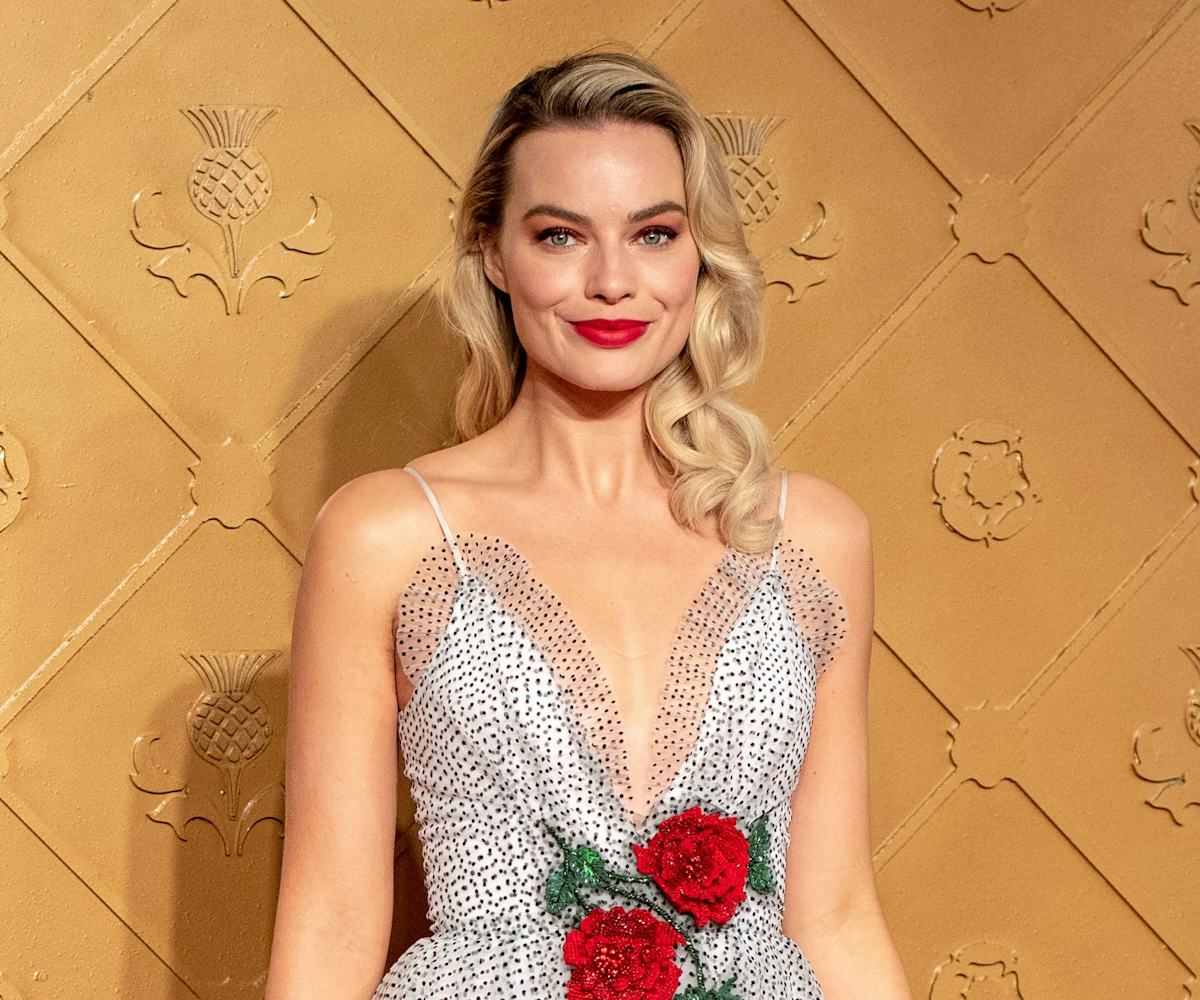 Photo by Chris J Ratcliffe/Getty Image
There Are New Photos Of Margot Robbie As Sharon Tate And They're Spot-On
The first official look at Quentin Tarantino's 'Once Upon A Time... In Hollywood' is here
We first got a glimpse of Margot Robbie in costume as Sharon Tate for Quentin Tarantino's forthcoming film Once Upon A Time... In Hollywood last year. Other than a scattering of photos that the film's stars have posted to social media, there haven't been any official photos released. Now though, thanks to images released exclusively to Vanity Fair, we have a more expansive idea of what we can expect, and it has us counting down the days until the film is released.
The pictures show Margot Robbie as Sharon Tate, who bears a striking resemblance to the late actress and model. There are also shots of Leonardo DiCaprio, who will play former Western TV star Rick Dalton, and Brad Pitt, who will play Dalton's friend and stunt double Cliff Booth. The film also features Al Pacino, who plays Hollywood agent Marvin Schwarz.
The movie will follow the lives of Dalton and Booth as they struggle to make a name for themselves. They're both fictional characters, but Dalton lives next door to Tate in the film which will likely be significant. She was one of the five people murdered by Charles Manson's followers at the L.A. home she shared with her husband and film director Roman Polanski. Tate was eight-and-a-half months pregnant at the time of her death and the subsequent conviction of the killers involved was subject to tons of media attention.
Once Upon A Time... In Hollywood will hit theaters on July 26. Take a look at the photos, below.