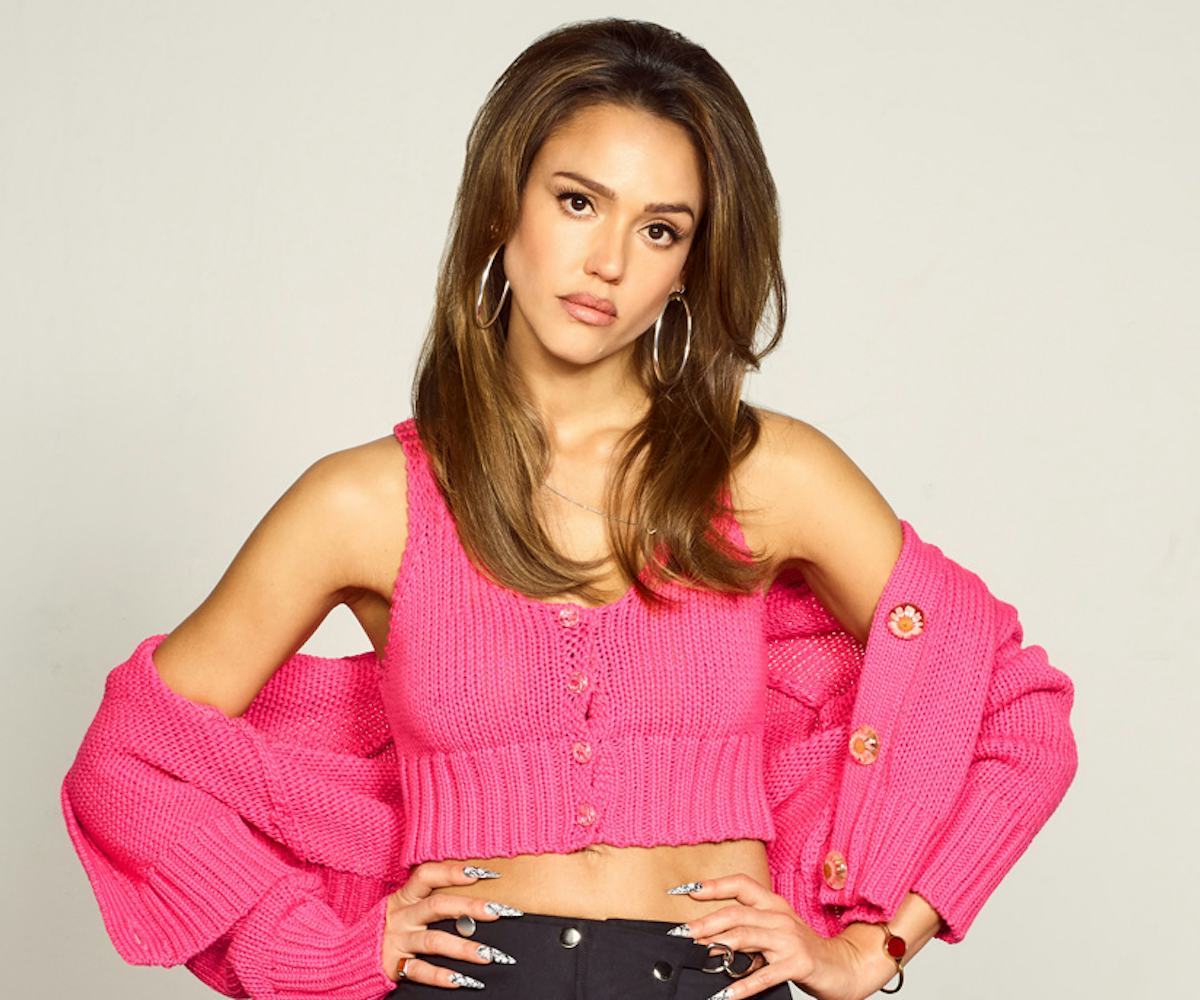 Photo by Stefan Ruiz, Courtesy of Opening Ceremony
Jessica Alba, A Very Pregnant Cassie & 'Drag Race' All Star Valentina Pose For Opening Ceremony's New Collection
The special portrait series is part of the retail brand's "Year of Mexico," highlighting creatives from the Mexican community
As part of its ongoing "Year of Mexico" project, Opening Ceremony debuted its Spring 2020 collection on Tuesday with a special portrait series starring creatives and celebrities from the Mexican community. Photographed by Stefan Ruiz, whose work has been published in The New York TimesMagazine and Vogue, the lookbook, titled "The Familia: A Portrait Series," features Jessica Alba, Cassie (and her baby bump), Valentina of RuPaul's Drag Race, designer Victor Barragán, singer songwriter Omar Apollo, and, yes, even famous canine whisperer Cesar Millan, alongside a slew of other influential individuals.
"Throughout our lives, and particularly through our Year of Mexico project, we have been privileged enough to witness the breadth of talent and soul that emanates from the Mexican community," says co-founder and creative director Humberto Leon. "In our current political climate, and at a most crucial time to celebrate diversity on both our home front and abroad, we decided to bring together friends new and old who pioneer conversation in the global cultural dialogue."
Opening Ceremony's collection itself explores masculine and feminine dressing through tailoring while the colors and textures—leopard-print quilt fabrics, powder blue and acid yellow lace, etc.—pay homage to Mexico's natural landscapes. The range's knitwear boasts bright, sunny colors, like clementine orange and hot pink, and are embellished with clear beaded fringe and buttons with resin-pressed flowers.
To accompany the lookbook, a video series will spotlight each individual's craft and story, which is available to watch on YouTube and Instagram TV. During the first week of its debut release, 20% of sales will be donated to Fondo Semillas, a non-profit organization that aims to improve women's lives throughout Mexico and promote gender equality.
View highlights from the collection's lookbook, below, and shop now via Opening Ceremony.