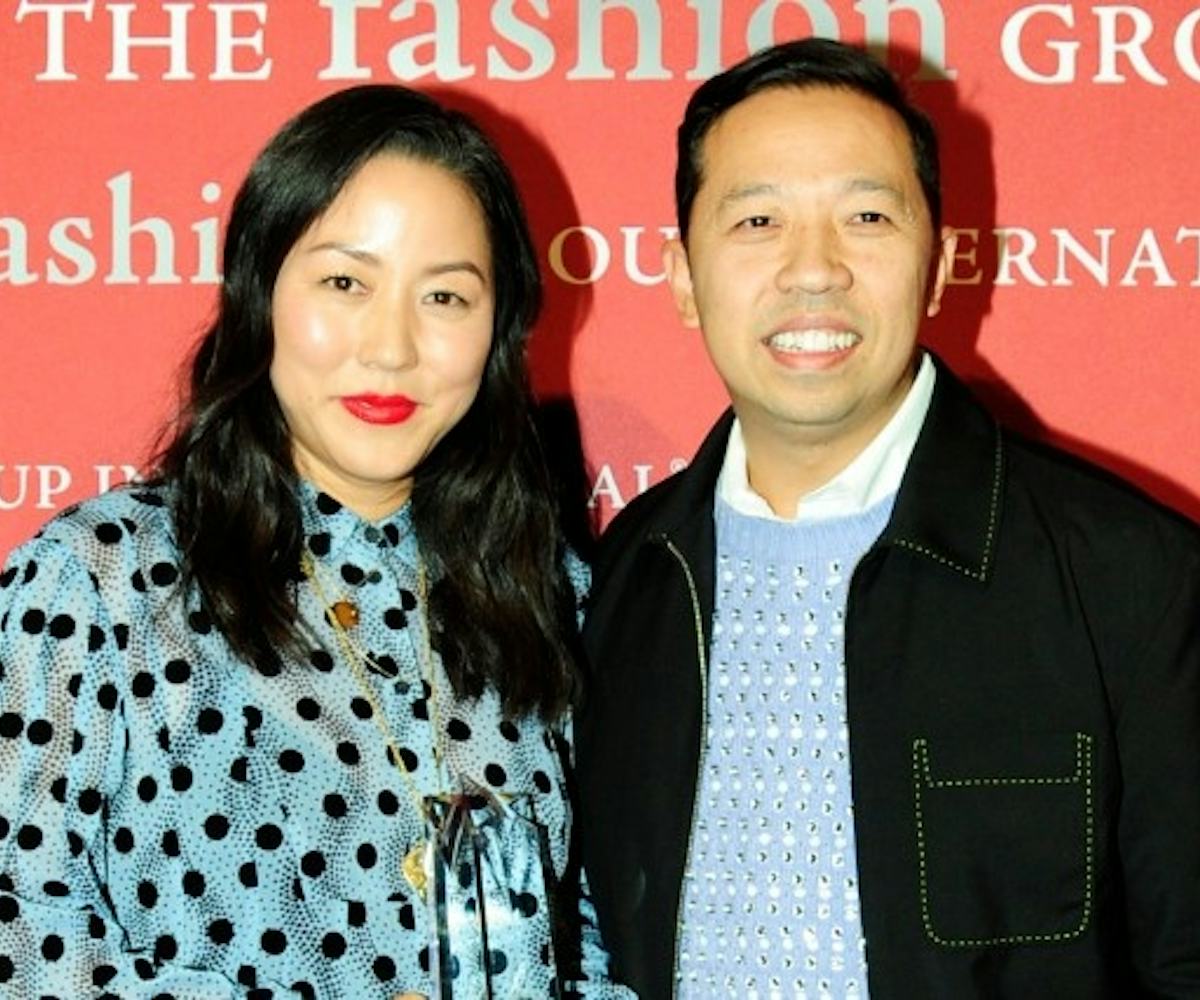 Photo by Paul Bruinooge/Patrick McMullan via Getty Images
Opening Ceremony Plans To Close All Its Stores In 2020
The brand opened its first store in SoHo back in 2002
Yet another New York fashion staple is saying goodbye. Opening Ceremony announced on Tuesday that it will be closing all of its retail locations, sometime in the coming year. The company opened its first location at 35 Howard Street in New York back in September, 2002. Since then, it's opened outposts in Los Angeles and Tokyo.
"We've made a decision to focus on growing Opening Ceremony collection and brand with our new partners, New Guards Group, and expand the designs of Opening Ceremony," founders Carol Lim and Humberto Leon said in a press release. "Our brand takes the beautiful spirit of experimentation, fun and collaboration embodied in our stores and imbues this energy into the clothes we make."
Opening Ceremony's SoHo store has become an outpost for the fashion-obsessed to not only discover new labels, but artists and musicians as well. Lim and Leon's friends, who range from Chloe Sevigny to Solange Knowles, became their supporters as well, and were often the inspiration for the brand's ethos, which went far beyond the brick-and-mortar experience.
"When we began, we took our modest savings and asked our friends to sell their clothes at our store in an area of Soho that had not yet been developed. Brilliant young designers like United Bamboo, Benjamin Cho, Proenza Schouler, Alexander Wang, Rodarte, and AsFour were juxtaposed with with designers from Hong Kong and Brazil who had never sold before in the US," Lim and Leon wrote. "We also made our own first pieces to sell, a diamond sweatshirt at first, which, by wearing it, became a shorthand for 'shopped at Opening Ceremony.' The store became a hangout and a meeting place for so many different visitors and locals who came by to find out what was happening in New York, because you could always get the scoop when you shopped."