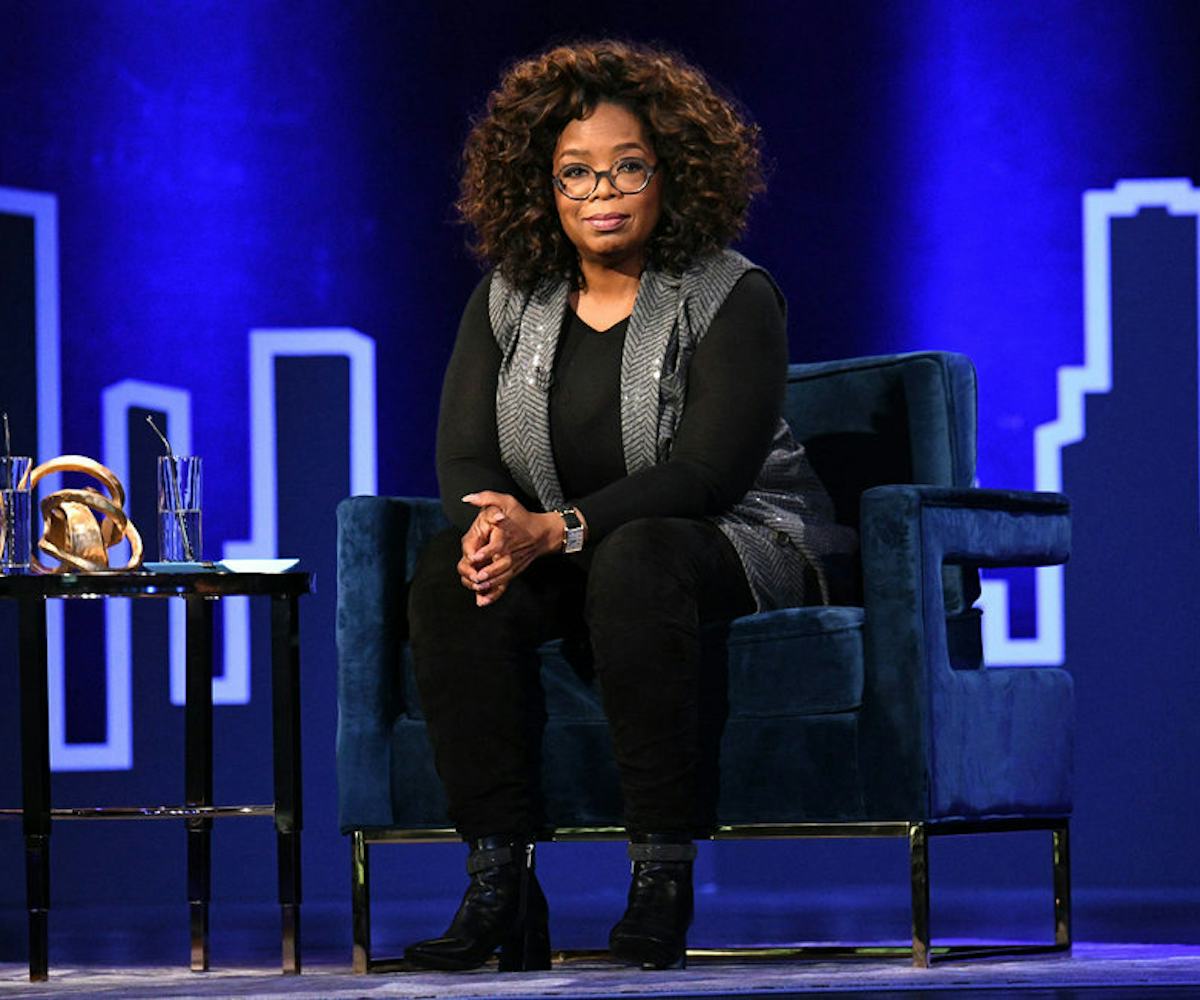 Photo by Bryan Bedder / Stringer / Getty Images.
Oprah Will Interview 'Leaving Neverland' Michael Jackson Accusers For A Special
Oprah Winfrey Presents: After Neverland will air following the HBO premiere
Fans of the King of Pop are bracing themselves for the documentary that could permanently change the way they feel about Michael Jackson. Leaving Neverland, the documentary that premiered at Sundance and is set to air in two parts on March 3 and 4 on HBO, follows the story of two men who claim that they were sexually abused by the singer when they were children. The doc is already hotly contested, with fans ready to defend the late musical legend and Jackson's family calling it "an outrageous and pathetic attempt to exploit and cash in on Michael Jackson." Well, a new power player, Oprah, has just stepped into the mix.
Deadline is reporting that Oprah will interview Wade Robson and James Safechuck, the two men at the center of Leaving Neverland, in a separate special called Oprah Winfrey Presents: After Neverland. The special will air on HBO and her own OWN network simultaneously, at 10pm right after the conclusion of the documentary.
In theory, Oprah is a neutral spectator and journalist only interested in taking a deeper look into the stories being told by Robson and Safechuck. But Oprah isn't just a journalist, and, amidst the controversy surrounding the subject matter, this special lends more credibility to the men's allegations. This is a development I didn't see coming.