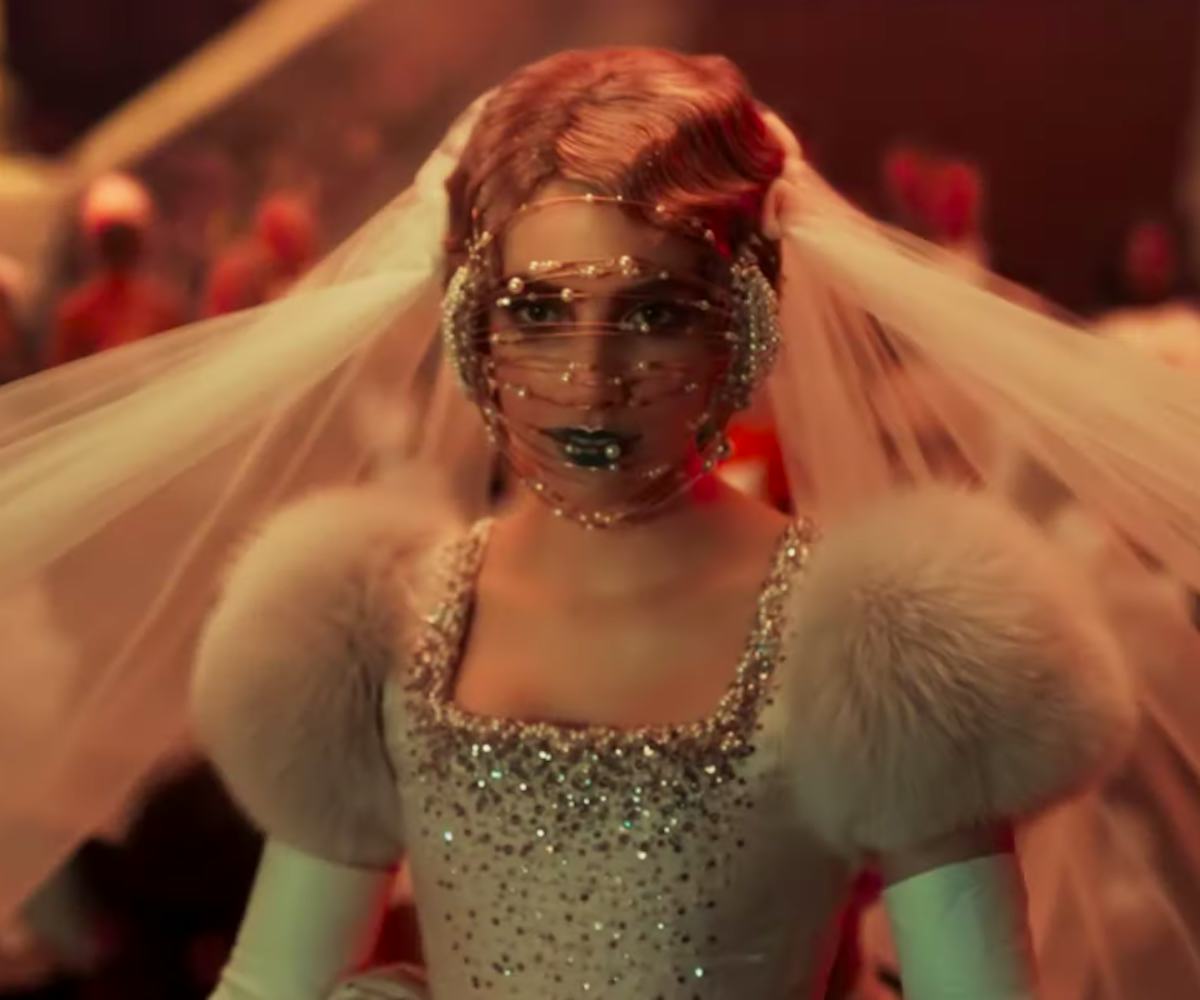 assets.rbl.ms
Emma Roberts Has Been Sent To A Trippy Reform School In "Paradise Hills" Trailer
The 'Alice in Wonderland'-esque film also stars Awkwafina, Danielle Macdonald, and Milla Jovovich
If you were wondering what Emma Roberts was up to between seasons of American Horror Story, now you know. Today the trailer for the Roberts-starring forthcoming film, Paradise Hills, was released, and it looks just as creepy as Ryan Murphy's cult horror show.
According to the synopsis, Paradise Hills is "a facility where high-class families send their daughters to become perfect versions of themselves." The offered services include "etiquette classes, vocal lessons, beauty treatments, gymnastics, and restricted diets." The goal is to resolve the young women's "physical and emotional shortcomings" within two months, and Uma (Roberts) wakes up there to be fixed under the care of a mysterious Duchess (Milla Jovovich).
Roberts is in good company—Awkwafina, Danielle Macdonald, and Eiza Gonzalez are also residents—but apparently, there's a "sinister secret" to the whole thing that her character is trying to get to the bottom of. That might explain why she insists at the 0:57 mark that she's "getting out of here." Apparently the beautiful Alice in Wonderland aesthetic is just a distraction in this weird, futuristic boarding school for the rich.
Paradise Hills is directed by Alice Waddington and will be released on November 1. You can check out the trailer below.