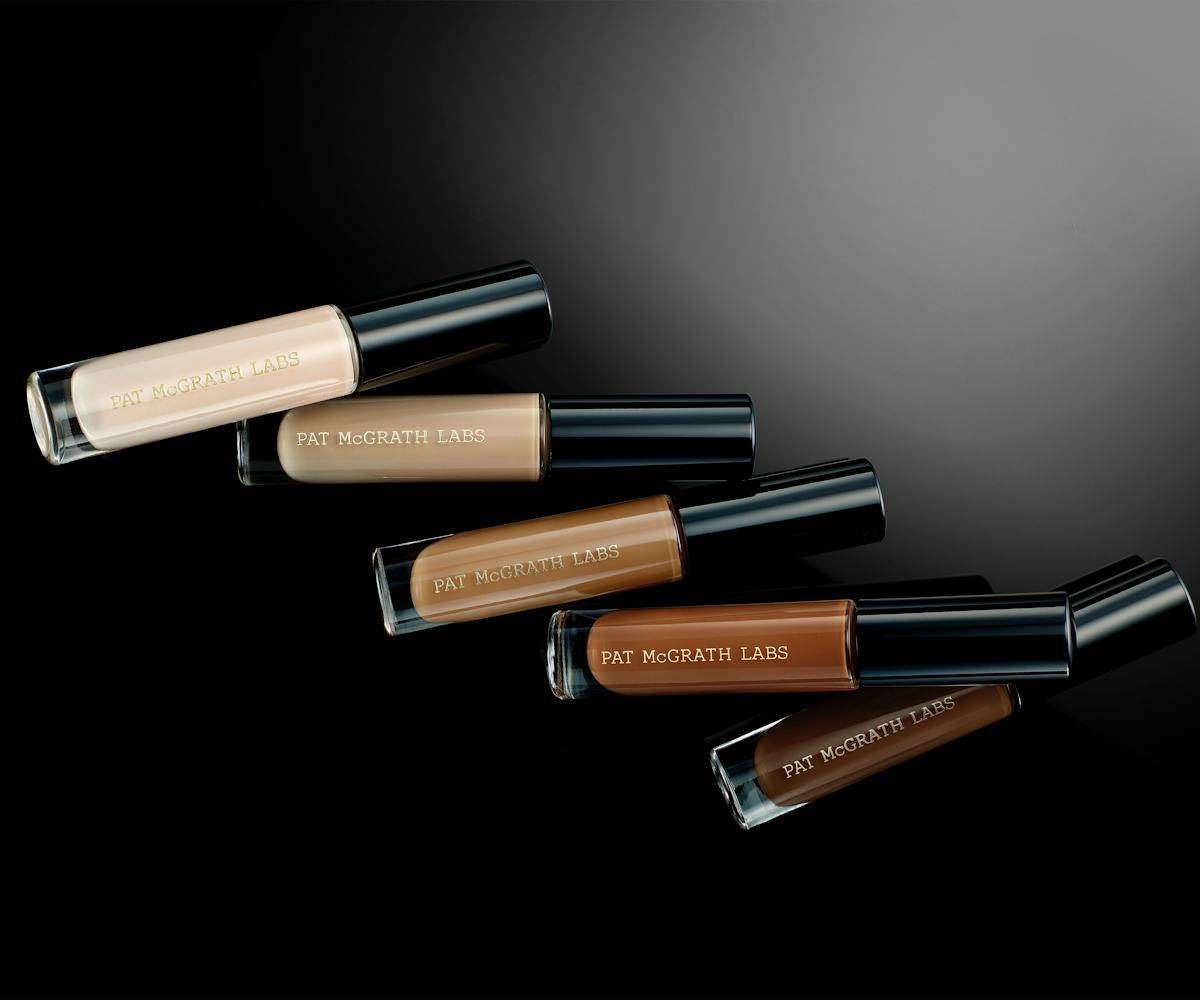 Courtesy of brand
Pat McGrath's Latest Launch Includes Her Runway-Approved Concealer
It's launching in 36 shades
There's simply no stopping Pat McGrath. Just weeks after Pat McGrath Labs launched an entire Chinese Lunar New Year collection, the brand has returned with more newness, unveiling a series of successor products to its previously released Sublime Perfection Foundation System. On Feb. 21, Pat McGrath Labs is releasing the Sublime Perfection Concealer System, which will include an impressive 36 shades of concealer ($32), a concealer brush ($32), and Blurring Under-Eye Powder ($30) in three shades. All of the items will retail through Pat McGrath.com and Sephora.com.
During a product launch press event, Allure reports that McGrath explained how the concealer is meant to be a bit different than your average blemish banisher. According to the MUA, the product can be mixed with foundation or primer to create a custom concealer, and one can even use the product in lieu of highlighter. To get the most coverage out of the concealer, McGrath suggested applying after foundation and noted that although the formula is matte, it will show up in radiant on the skin.
In addition to what's bound to be a must-have concealer, McGrath shared more about the accompanying brush and powder. The brush is angled at 40 degrees to mirror finger application, while the Under-Eye Powder formula is soft, ensuring a cake-free application.
Before the trio of products arrive, get a look at the makeup on different skin tones via an Instagram announcement on the launch, below.