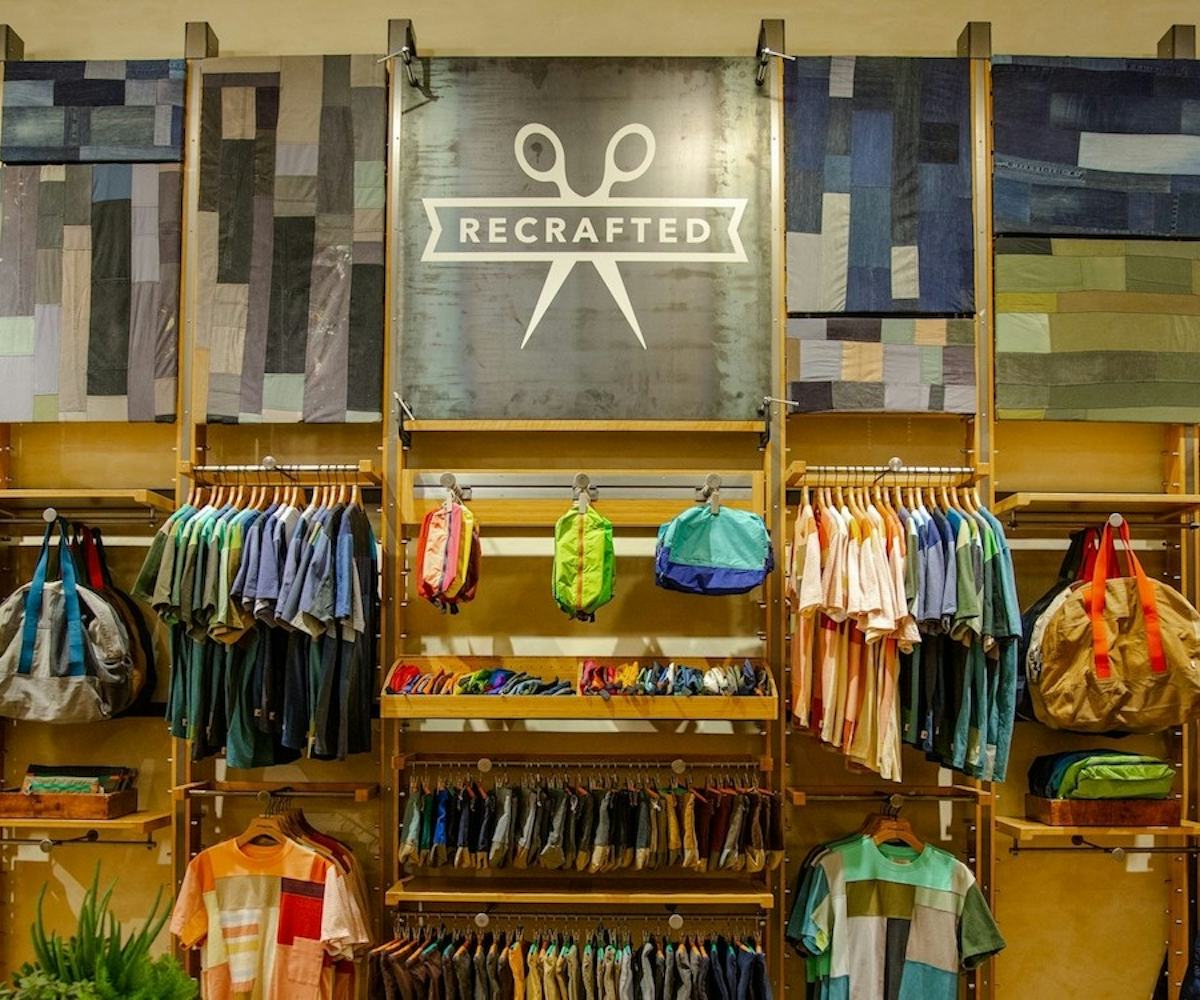 Courtesy of Patagonia
Patagonia Opened A New Store Totally Dedicated to Resale
Worn Wear's pop-up will be open in Boulder, Colorado, until February 2020
Patagonia has opened its first resale pop-up shop. Worn Wear, Patagonia's line of used items (in good condition) bought back from previous customers, has opened its doors in Boulder, Colorado, and will be stationed there until February 2020.
In addition, Worn Wear offers Patagonia's recently released ReCrafted range, which consists of select refurbished pieces upcycled from items that were beyond repair. The new collection includes one-of-a-kind down jackets, down vests, sweaters, T-shirts, toolkits, and bags. The company has also launched Worn Wear mobile repair stations for any type of gear or garment (regardless of brand), which have already traveled to over 135 locations with more on the docket for December.
As Retail Dive noted, fashion companies, particularly in the outerwear realm, have been putting a larger focus on the resale business, with companies like The North Face and R.E.I. launching their own initiatives for their refurbished wares.
Patagonia is also hoping for big things with Worn Wear. Director Alex Kremer recently told Vogue Business that the company is hoping the re-commerce line will eventually result in a double-digit percentage of Patagonia's revenue. Since focusing on resale seems to be profitable — and shopping secondhand has become a growing norm among consumers — time will tell if other brands, especially in the luxury fashion space, will start hopping on the bandwagon.