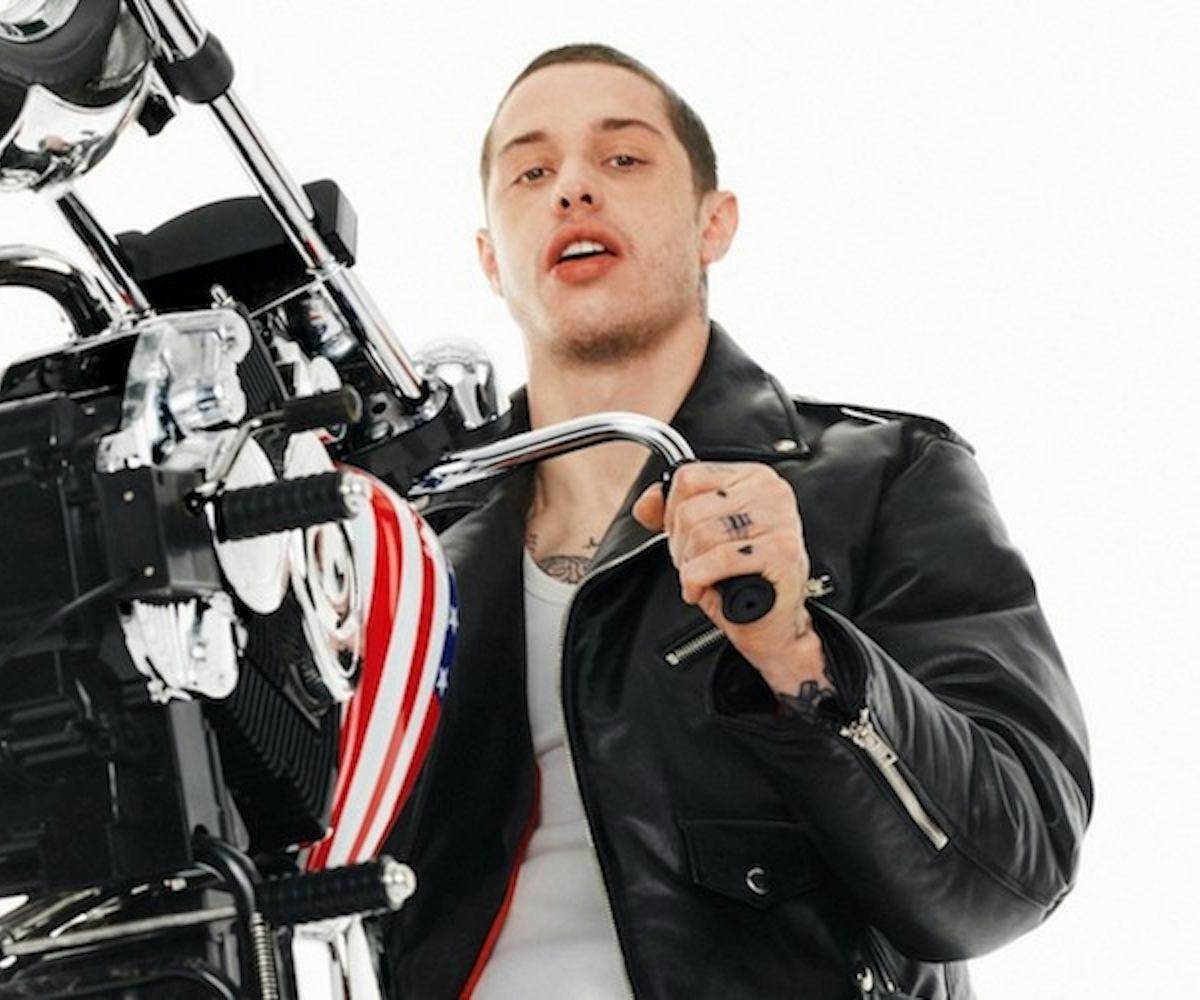 Courtesy of Alexander Wang
Pete Davidson Is A 'Super Duper Model' In Alexander Wang's New Campaign
Adam Devine was apparently unavailable
We all knew this day would come, we just didn't know when. Pete Davidson is now an Alexander Wang campaign model. The comedian suited up with a leather jacket and black-and-white pants to hop on one very tiny motorcycle for the shoot, which comes just six months after he made his runway debut in Wang's Spring 2020 show at the Rockefeller Center during New York Fashion Week.
In an accompanying video for his campaign, Davidson also fielded some thought-provoking questions from Wang in a campaign video, where he addressed his new role as Fancy Fashion Model.
"Anwar Hadid was unavailable. Jaden Smith was also not available. And Adam Devine is booked, so Pete is here answering questions on a little bike," he joked.
"I think it's pretty funny that I'm doing this," Davidson said after Wang asked him about his current state of mind. "I think that's pretty funny. That I'm a super duper model."
In addition to walking the runway for Wang's namesake brand, Davidson is also dating fellow "super duper model" Kaia Gerber, who's also a friend and muse to the designer. Should we be expecting an Alexander Wang couples campaign in the near future? Right now, anything seems possible.
Watch the full Alexander Wang campaign video, starring Davidson, below.